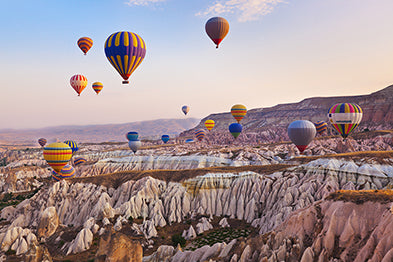 Our first encounter with beautiful Turkey came by total chance as we were trying to move from Bangkok to Barcelona to work on our next event, but got rerouted via Istanbul due to the Iceland Volcano and ended up staying longer than expected of course.
What a vibrant city, people, killer food, nightlife and of course THE Grand Bazaar is just the tip of the iceberg for shopping! 
We have gone back several times to not only Istanbul but also Bodrum, Cappadocia and Antalya, among our favorite stops. We strongly suggest you take a few days there (or weeks) to explore them all. Best time to visit are May to October for optimal weather.
It's been a fun ride to look for new items for our Summer Collection from Turkey; our partners there are charming and stylish people, and of course we have brought home some "classic" items that we have loved now for quite some time. 
Enjoy!
For your Turkey vacay and top restaurants and clubs, please DM us @powerplannersevents or send us an email to info@powerplanners.net