Free Shipping on orders $99+ | Vichy 10% OFF - Discount at Check-out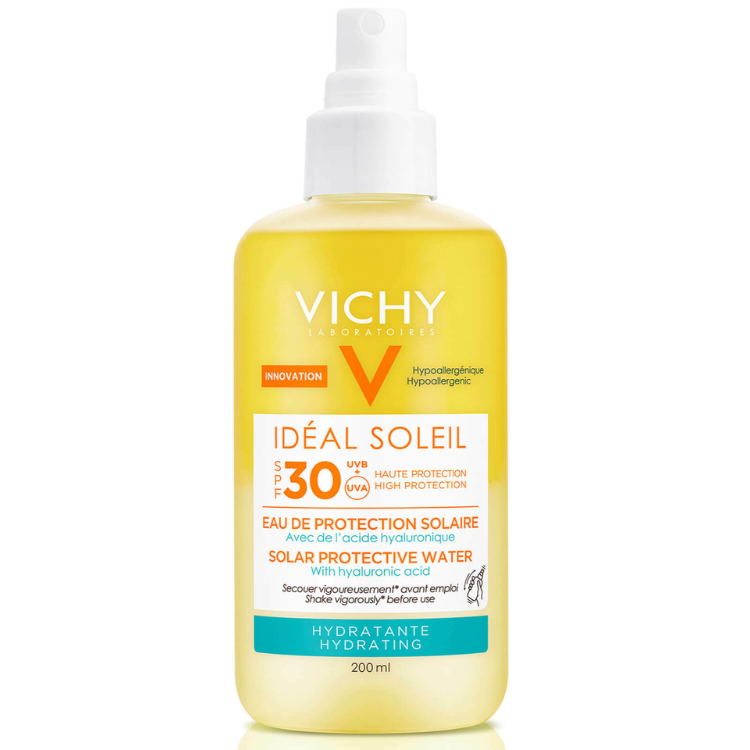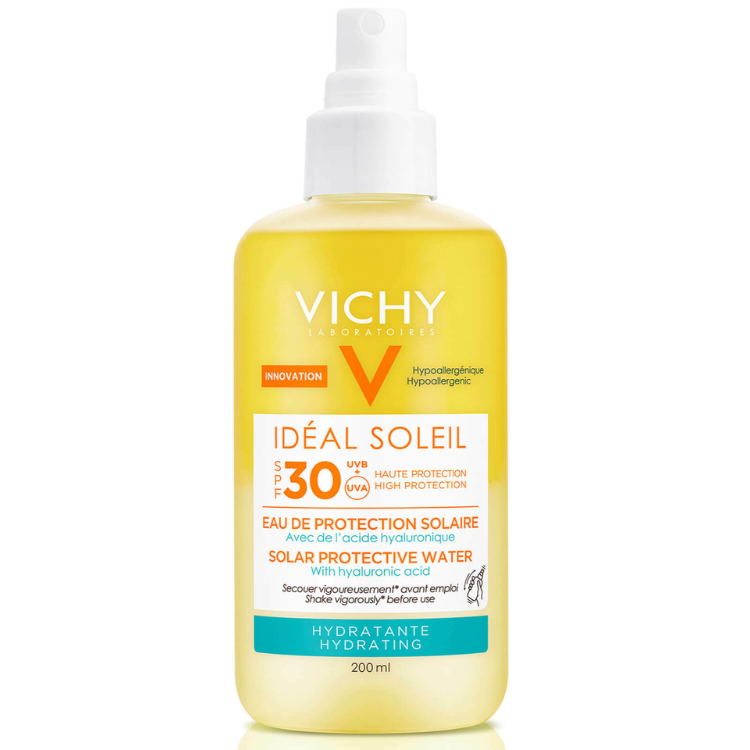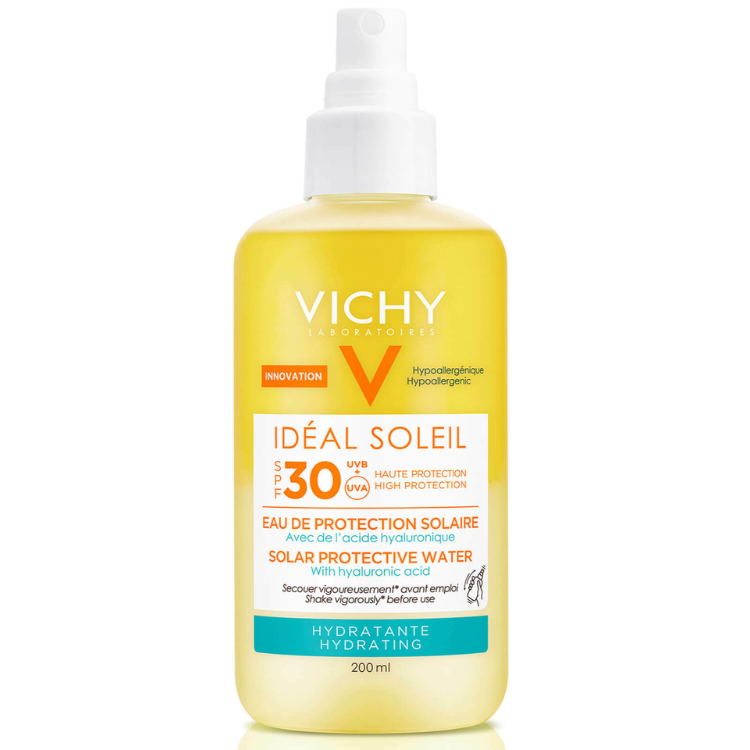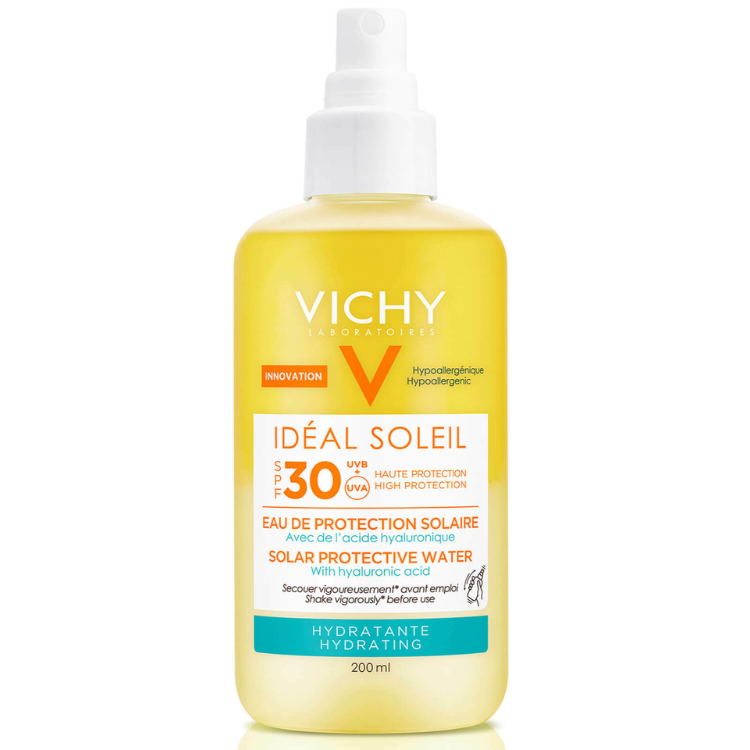 Vichy Ideal Soleil Hydrating SPF30 Protective Solar Water
Offers high sun protection for the face and body in a unique form of sunscreen water.

Enriched with a wide range of UV filters and moisturizing hyaluronic acid, it provides high sun protection in a light and fast absorbable form.

Sunscreen water formula that hydrates and protects, offering comfort to the skin.

- New form of sunscreen water
- Extremely light and fast absorbing spray for everyday comfort
- Moisturizing hyaluronic acid to fill the skin and correct fine lines
- Dermatologically tested
- Suitable for sensitive skin

Use: Apply on face and body before exposure. Apply often in abundant quantities, especially after swimming, toweling or sweating.
Size: 200ml