Free Shipping on orders $99+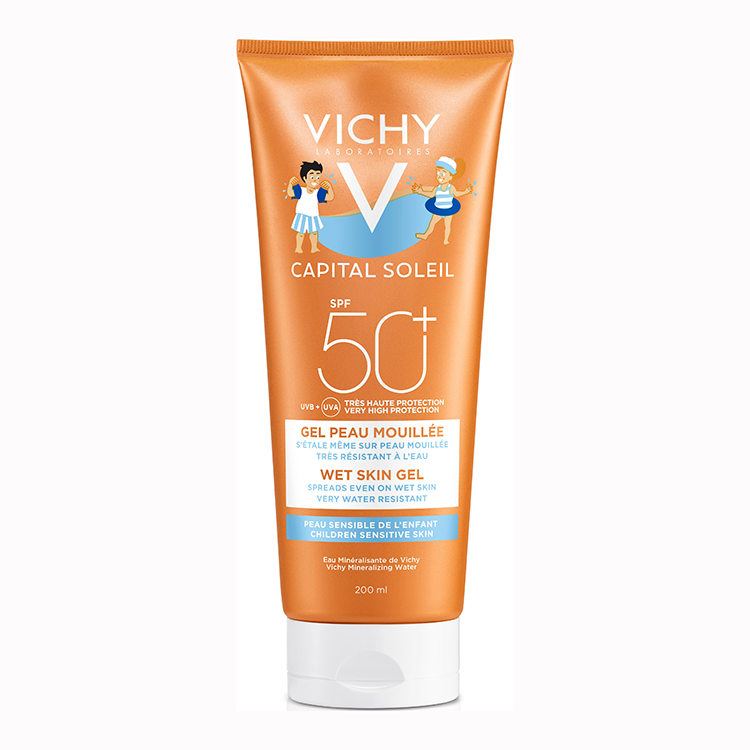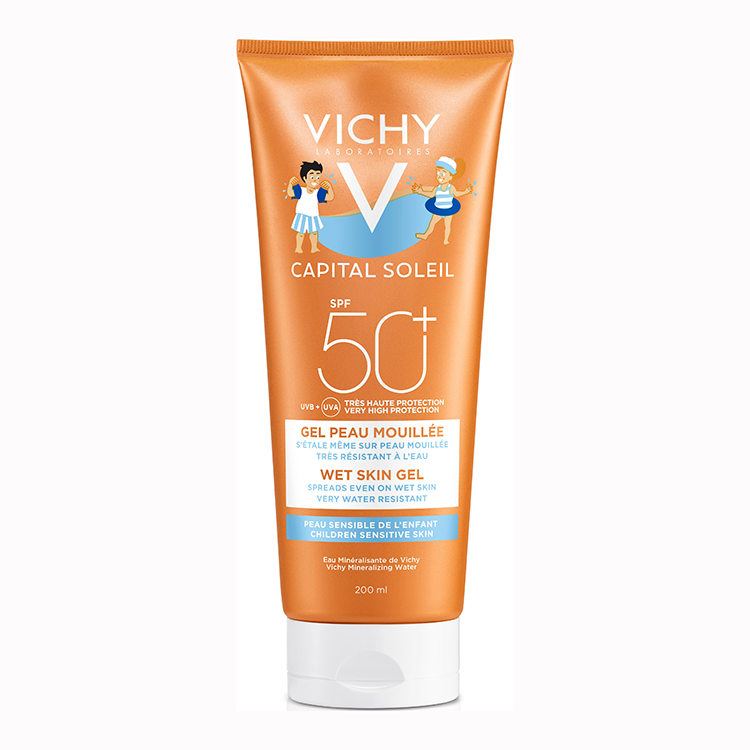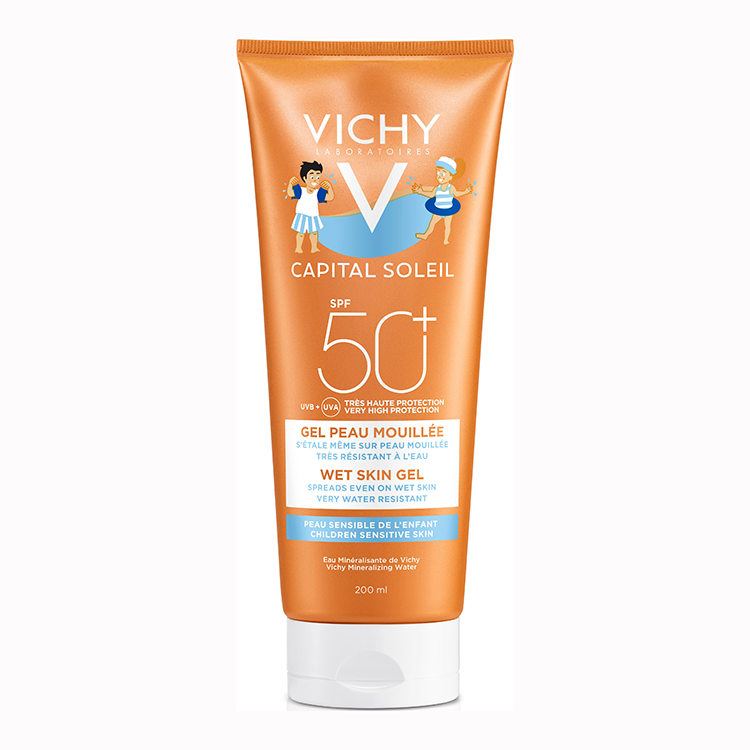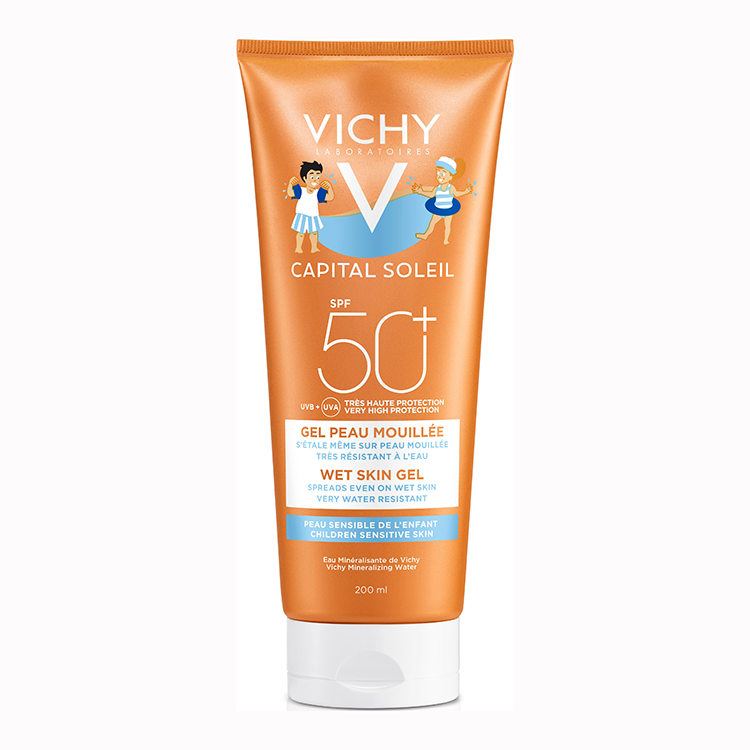 Vichy Capital Soleil Wet Skin Gel Kids SPF50+
Moisturizing Composition. It leaves no white marks. Wet Technology. Water repels, protection does not diminish and remains even on wet skin. Very water-resistant composition. Ideal for face and body.

Protection thanks to the UVA filter system with Mexoryl XL against even long UVAs. Hypoallergenic, suitable for sensitive childhood. With Vichy Thermal Mineral Water.

Use: Apply the product shortly before exposure, refresh frequently and generously, especially after swimming, sweating or wiping.
Avoid eye area.
Size: 200ml