Free Shipping on orders $99+ | Vichy 10% OFF - Discount at Check-out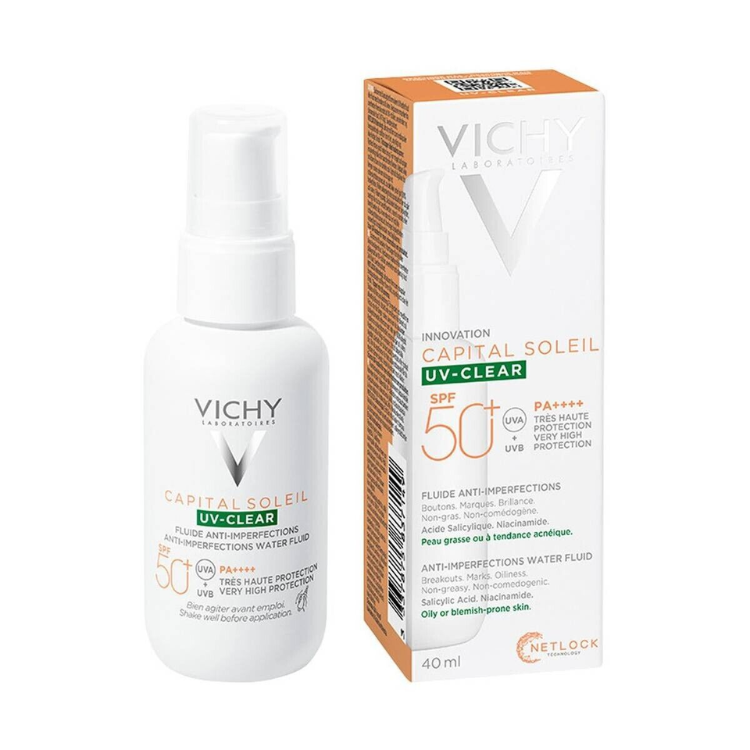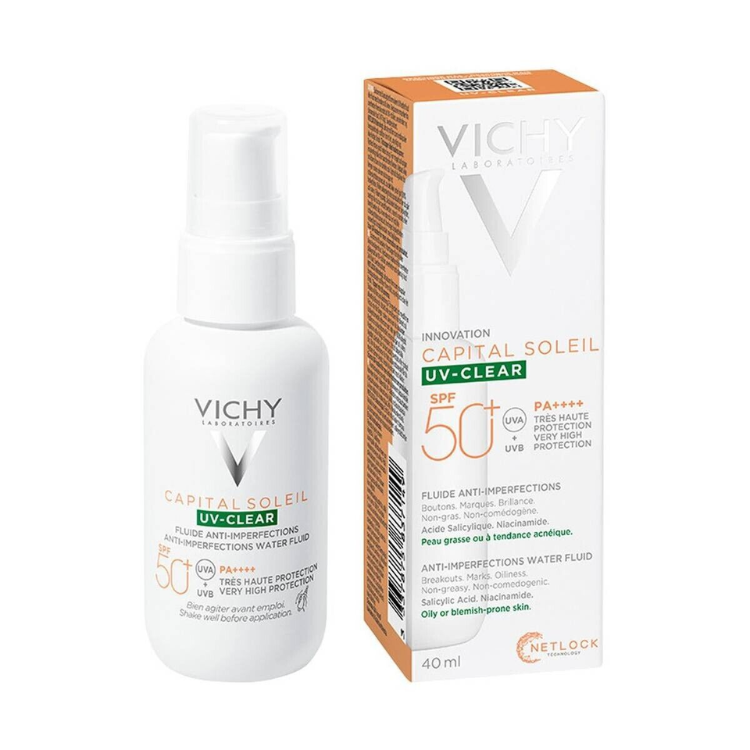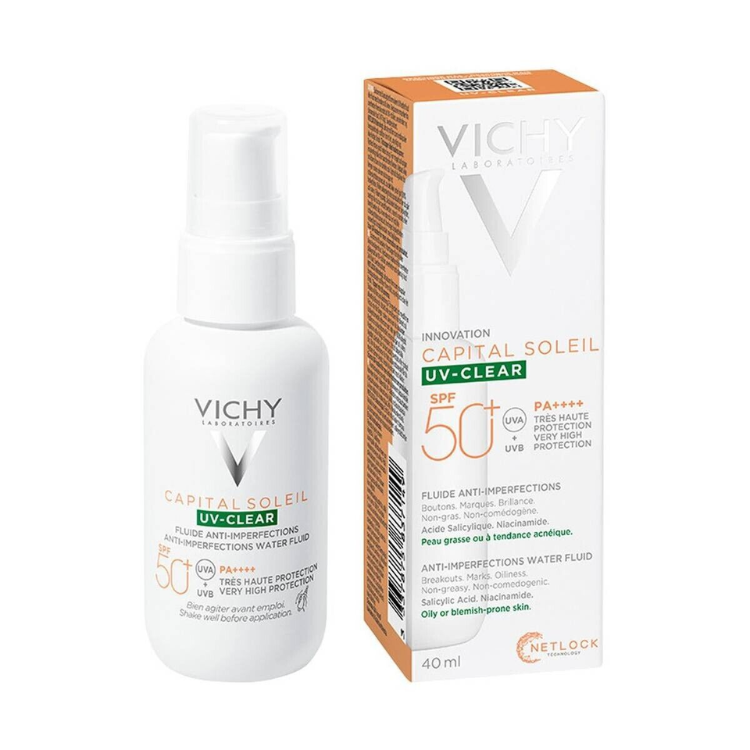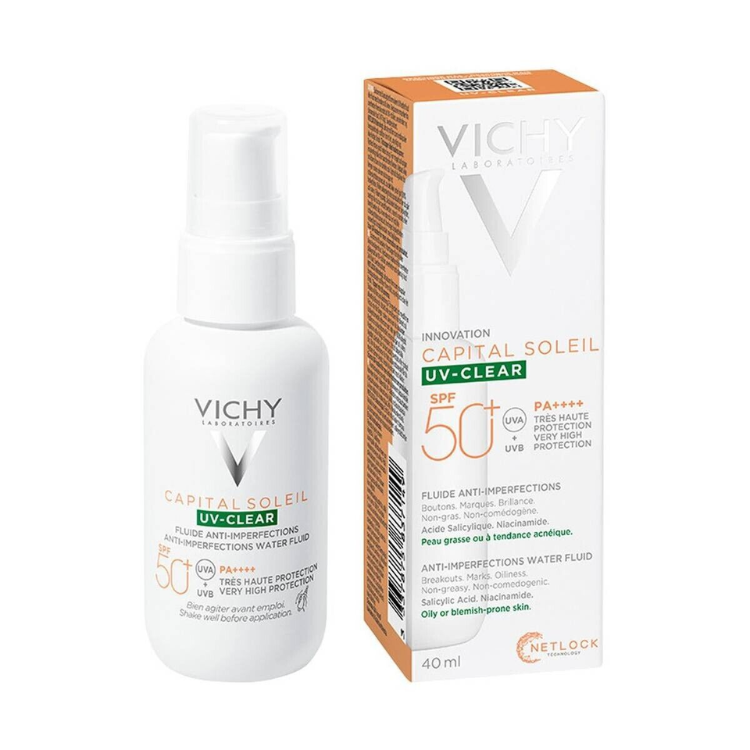 Vichy Capital Soleil UV Clear SPF50+ Fluid Sunscreen Against Blemishes
Sunscreen product that offers protection from UVA and UVB radiation. It is suitable for sensitive and oily skin, as it contains a complex of natural ingredients that help protect and moisturize the skin.

It is based on niacinamide and salicylic acid. In this way, it unclogs the pores while at the same time giving a hydrated and healthy appearance. Thanks to Vichy volcanic water, it not only prevents but soothes the imperfections caused by the sun's ultraviolet radiation.

In addition, it has a light, non-greasy texture that is quickly absorbed by the skin, without leaving white marks.

Properties:
Matte effect, sweat resistant, it does not create imperfections, prevents scars.

Instructions of use:
Use 5 to 6 drops. Apply in upward motions, all over the face.
Size: 40ml