Free Shipping on orders $99+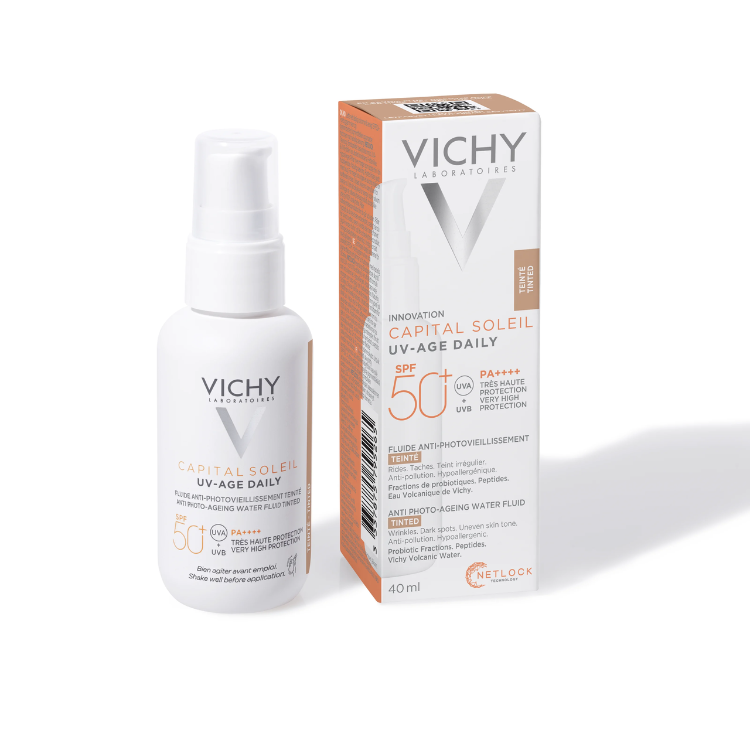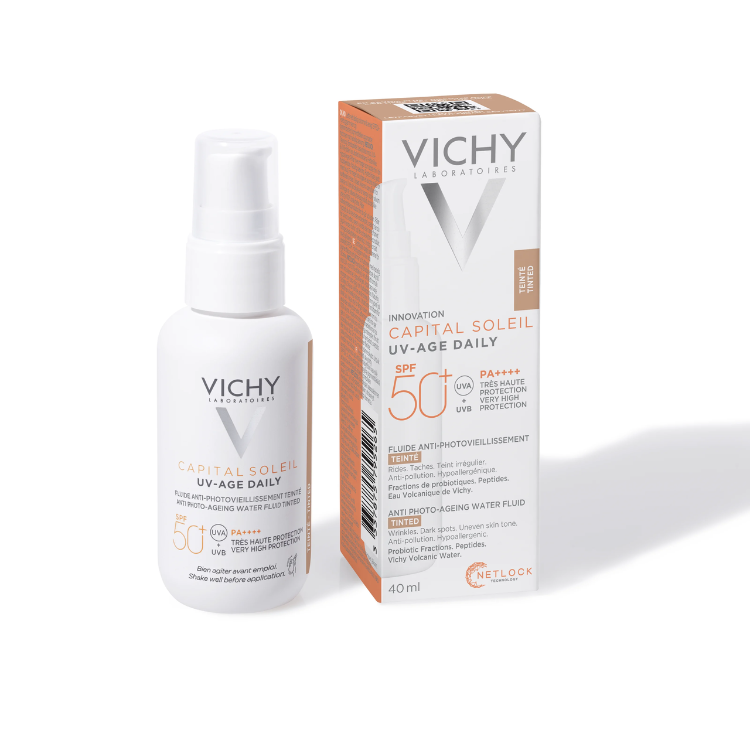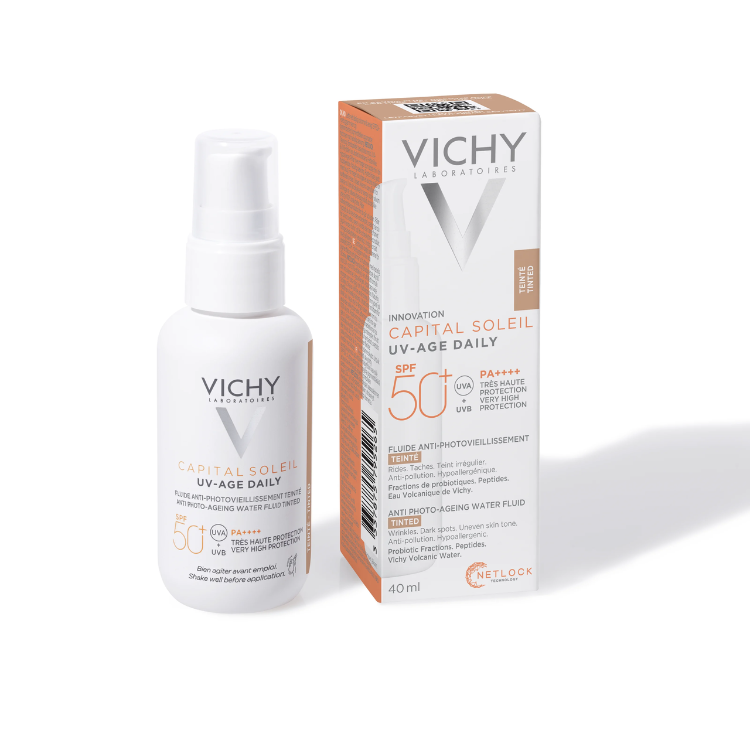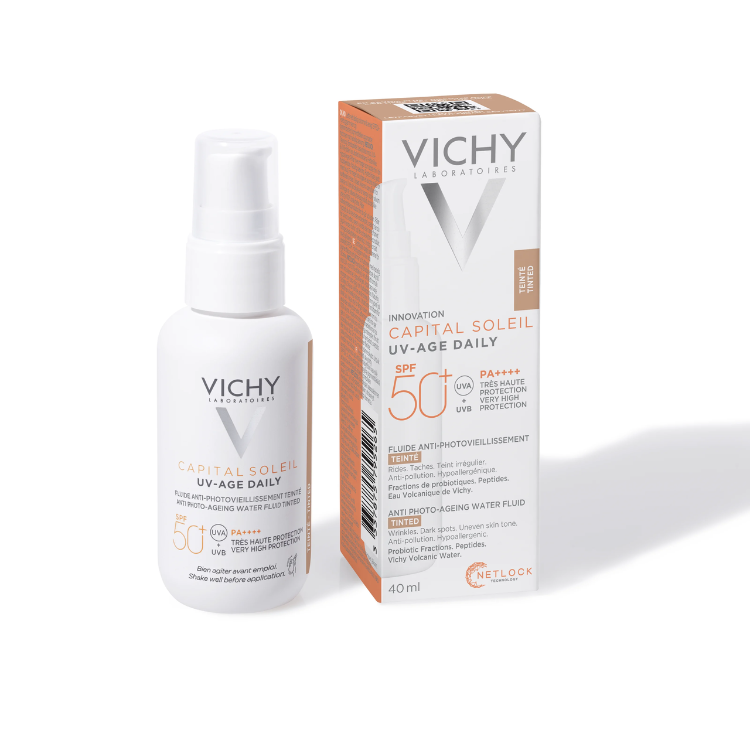 Vichy Capital Soleil UV- Age Daily Tinted
Vichy Capital Soleil Uv-Age Daily Sunscreen Face Color SPF50+ is a sunscreen that works against photoaging.
Provides advanced UVB protection with SPF 50+ and UVA with PPD 46 preventing the appearance of wrinkles and brown spots.
Thanks to the power of Netlock technology (patented with multiple patents) and anti-aging active ingredients, it's extremely thin, aqueous composition forms a durable film of unparalleled UV protection with an invisible finish and no traces of white.
It acts against wrinkles, blemishes, uneven tone and pollution.
In its composition it contains peptides, for "filling" wrinkles, niacinamide, for action against brown spots, probiotic fractions and thermal volcanic water.
It is hypoallergenic and has a non-foodborne composition.
It is ophthalmologically tested and designed to reduce the chances of creating a burning sensation in the eyes.
It is absorbed immediately, without creating the feeling of oiliness.
Size: 40ml