Free Shipping on orders $99+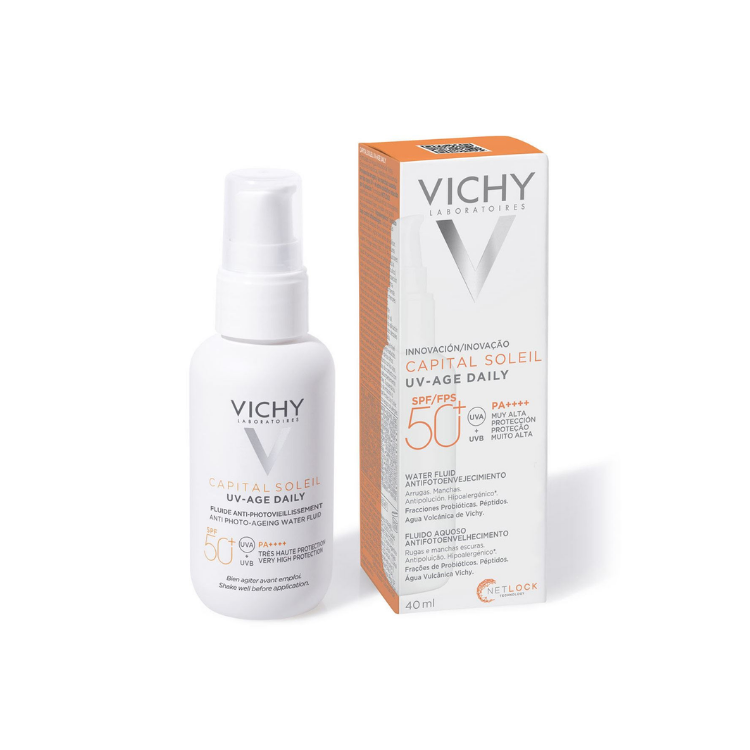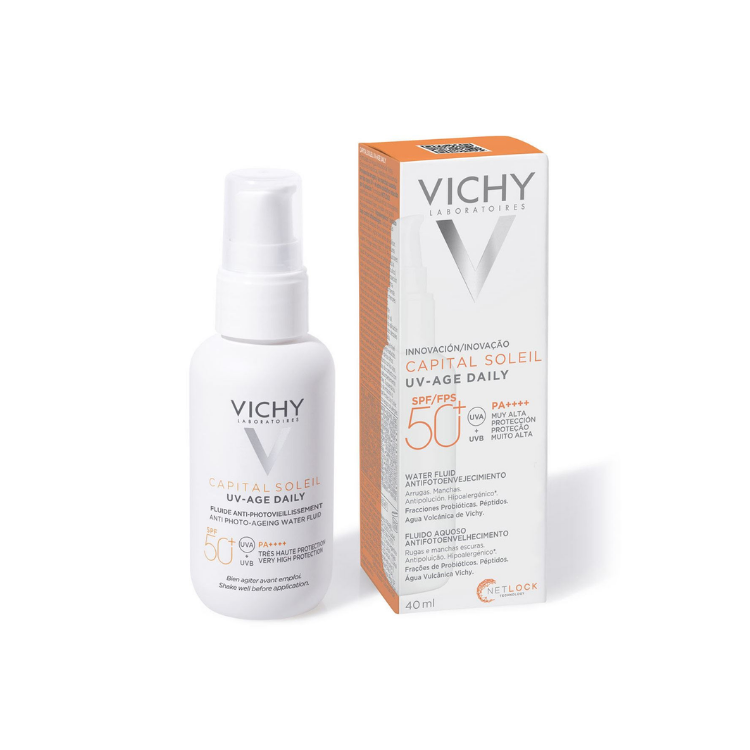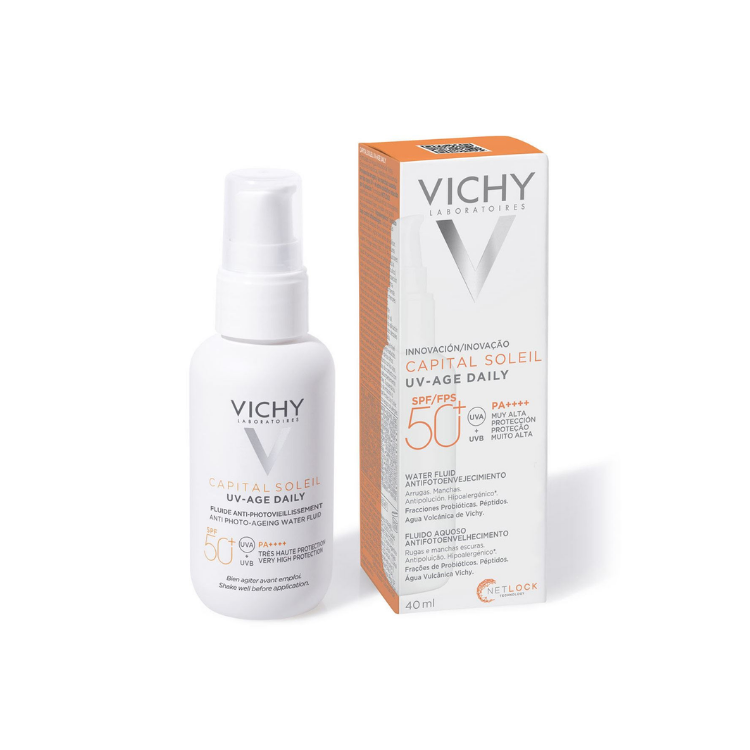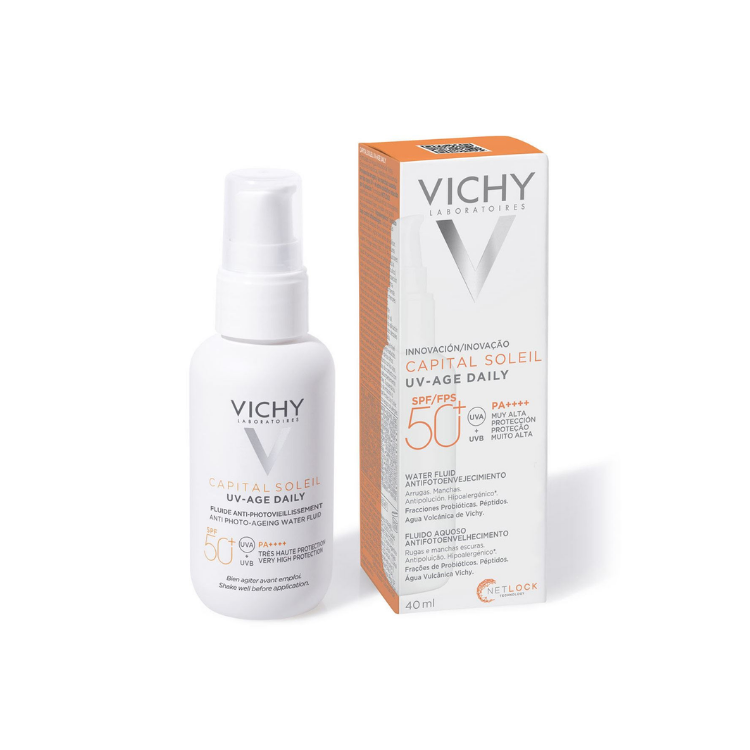 Vichy Capital Daily UV-Age Daily
Facial sunscreen with a thin texture that offers advanced protection from UVA & UVB radiation, while at the same time acting against existing signs of photoaging (wrinkles and brown spots).
NETLOCK TECHNOLOGY CERTIFIED WITH MULTIPLE PATENTS
After many years of research, Vichy Labs has created a new generation of sun protection product that breaks conventional rules and provides an invisible finish and an extremely light feeling.
The secret of this revolutionary composition is our new Netlock technology that has been patented multiple times. This innovation is based on the principles of emulsion preparation: sunscreens are trapped in gel microdroplets, which form an extremely thin, uniform and extremely durable film when the product is applied to the skin.
SECURITY
Hypoallergenic, dermatologically tested, ophthalmologically tested.
Excessive sun exposure is dangerous.
Infants and young children should not be exposed to direct sunlight.
Do not expose yourself to the sun for a long time, even when using sunscreen, as it does not offer 100% protection.
HYPOALLERGENIC COMPOSITION
Non-carcinogenic.
It does not sting in the eyes *.
Under dermatological & ophthalmological examination.
Tested on 100% sensitive skin.
*Designed to minimize eye stinging.
Use:
Apply your sunscreen before sun exposure.
Frequently renew your sunscreen, using plenty of product, to maintain protection, especially after sweating, swimming or wiping with a towel.
If the product comes into direct contact with eyes, rinse immediately with plenty of water.
Size: 40ml