Free Shipping on orders $99+ | Vichy 10% OFF - Discount at Check-out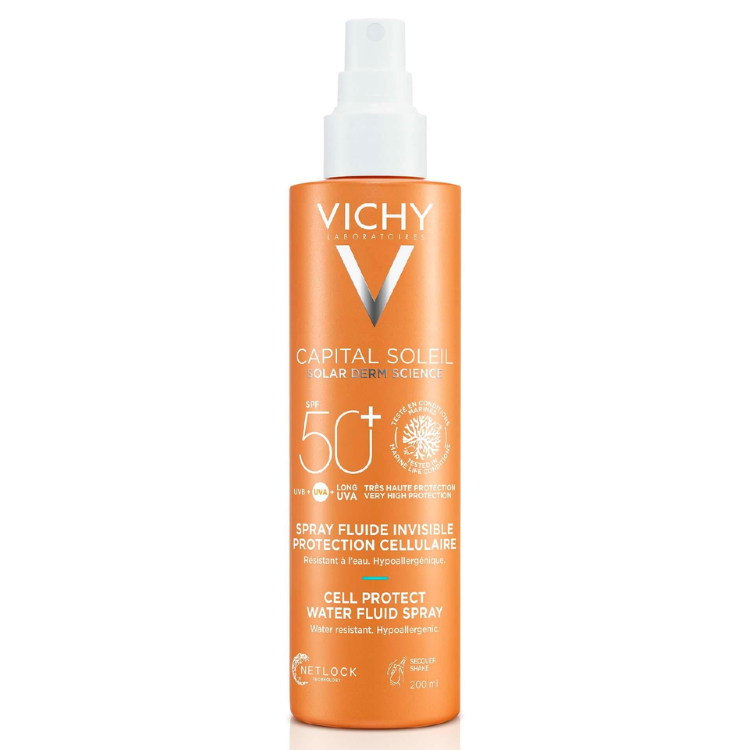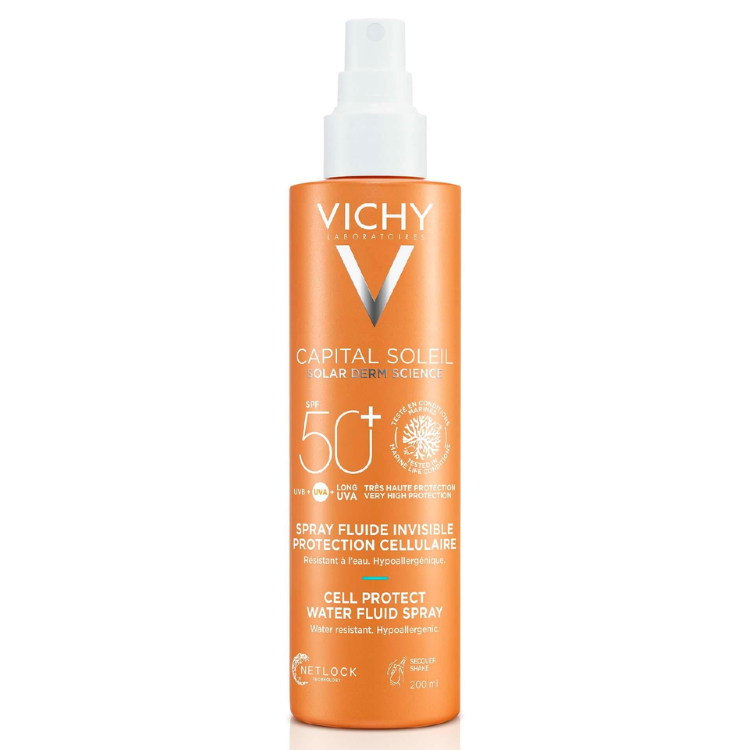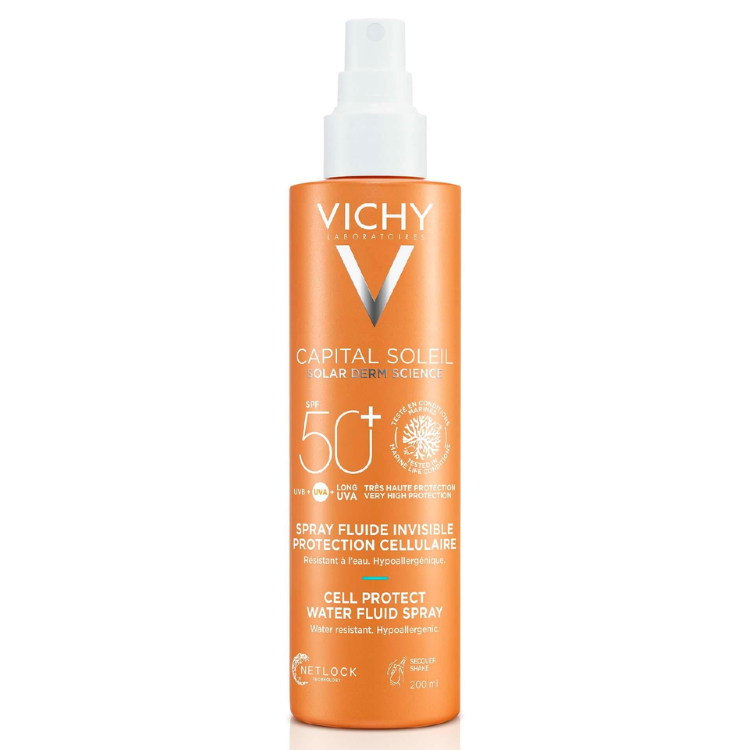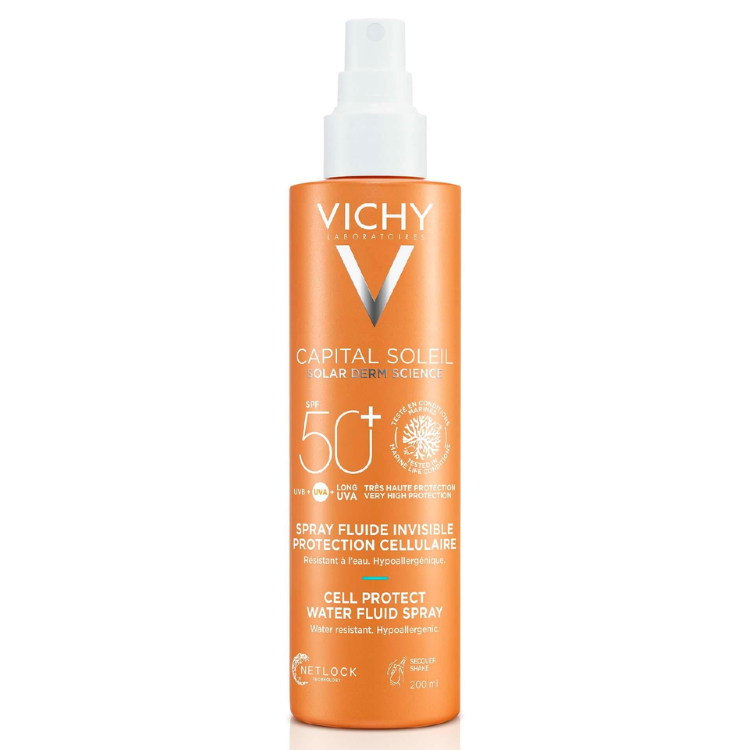 Vichy Capital Soleil Cell Protect Water Fluid Spray SPF50
Provides advanced protection at 4 levels (UVB, UVA, long UVA and antioxidant) to prevent damage caused by the sun even at the level of skin cells.
Powered by the multi-patented NETLOCK technology, its ultra-light formula forms an advanced protective film against UV rays, with an invisible finish and no white traces.
Instructions of use
Shake well before use.
Apply the product just before sun exposure.
Reapply every two hours or after bathing.
Suitable for all skin types.
Also suitable for sensitive skin.
Size: 200ml