Free Shipping on orders $99+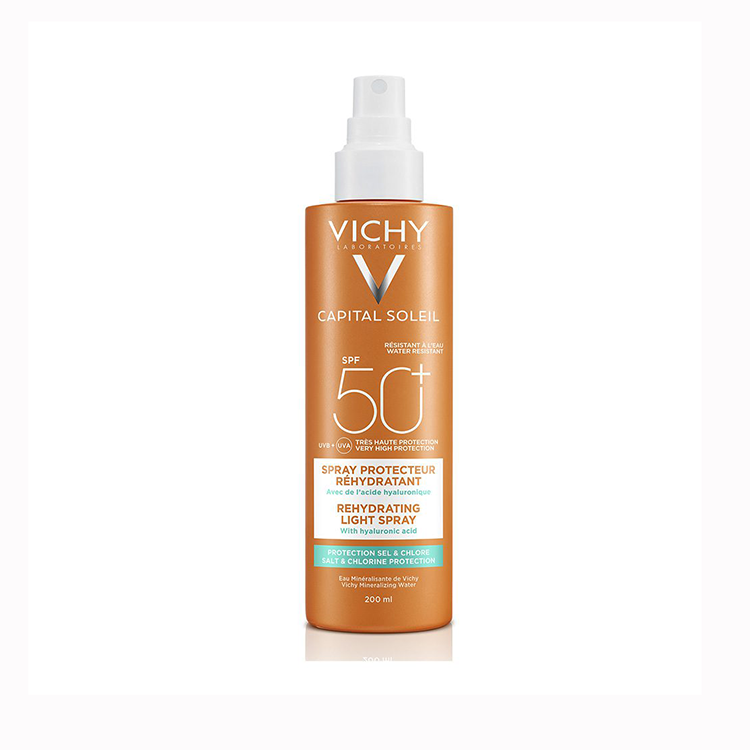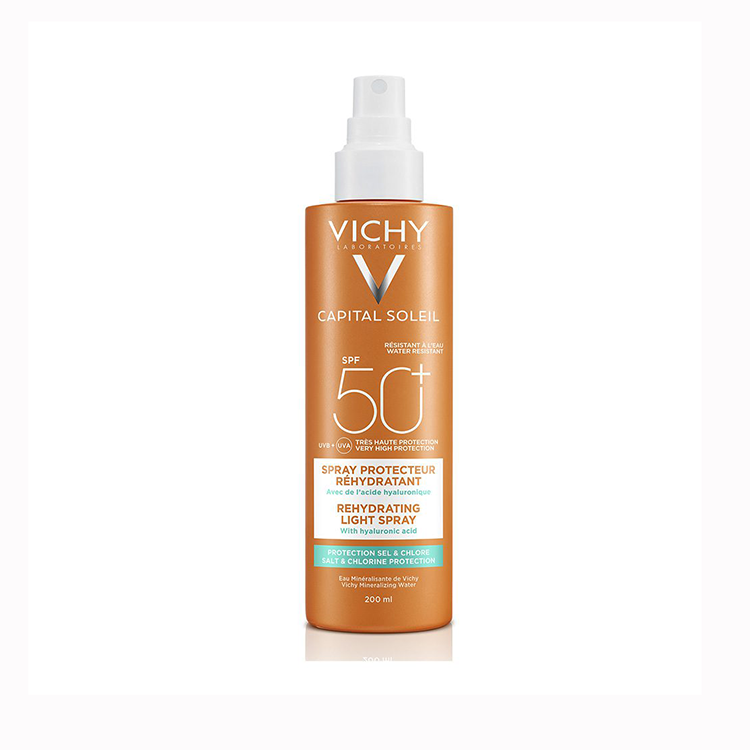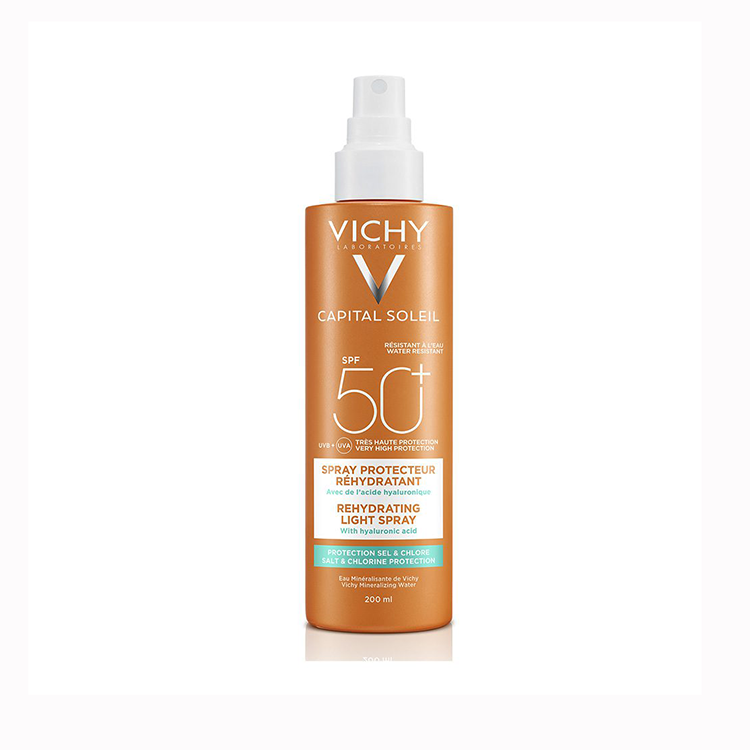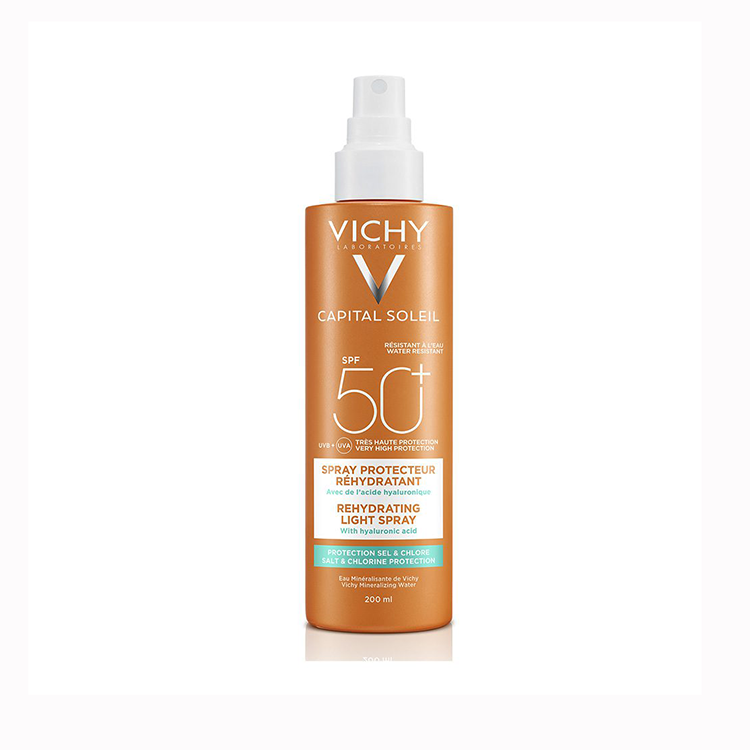 Vichy Capital Soleil Anti-Dehydration Spray SPF50 Sunscreen With Hyaluronic Acid
Our 1st multi-protection suncare range, Capital Soleil Beach Protect Anti-Dehydration Spray SPF 50 is powered by very high broad spectrum UV filters, resistant to factors that affect sun protection at the beach including salt and chlorine. Suitable for sensitive skin for all the family, the light textured formula is non greasy or sticky, quickly absorbed and leaves no white marks or stains on clothes.

Skin feels hydrated all day long
Skin feels protected against drying effects by the sun
Skin feels nourished
Protection from salt & chlorine
With hyaluronic acid
Hypoallergenic
Suitable for sensitive skin
Suitable for face & body
Suitable for children

Enriched with antioxidant Vitamin E and Vichy Mineralizing Thermal Water, the lightweight formula includes a Mexoryl®-based photostable, broad spectrum UVA and UVB filtering system to combat the harmful effects of the sun on the skin. With high 50+ SPF Protection.

Use: Apply the product shortly before exposure, refresh frequently and generously, especially after swimming, sweating or wiping.
Avoid eye area..
Size: 200ml