Free Shipping on orders $99+ | Vichy 10% OFF - Discount at Check-out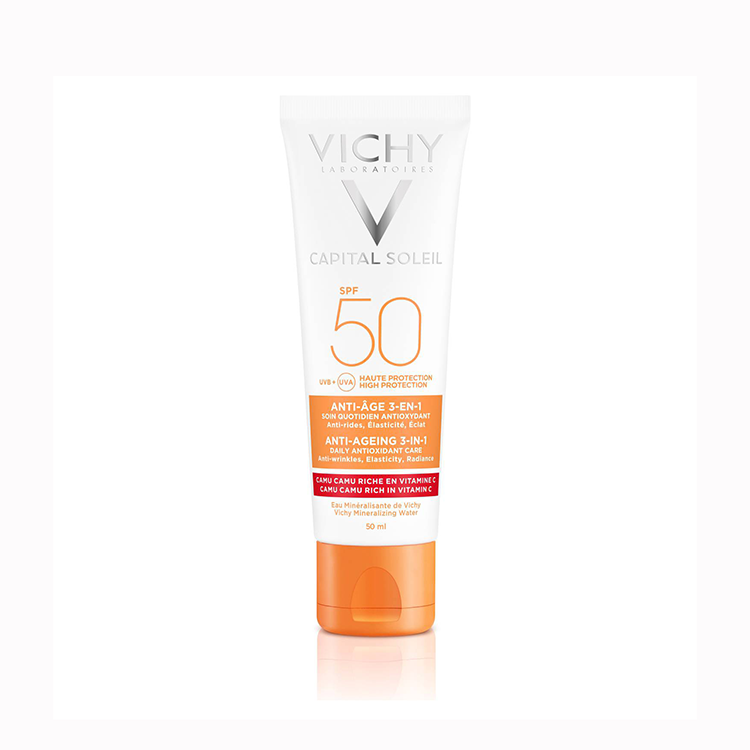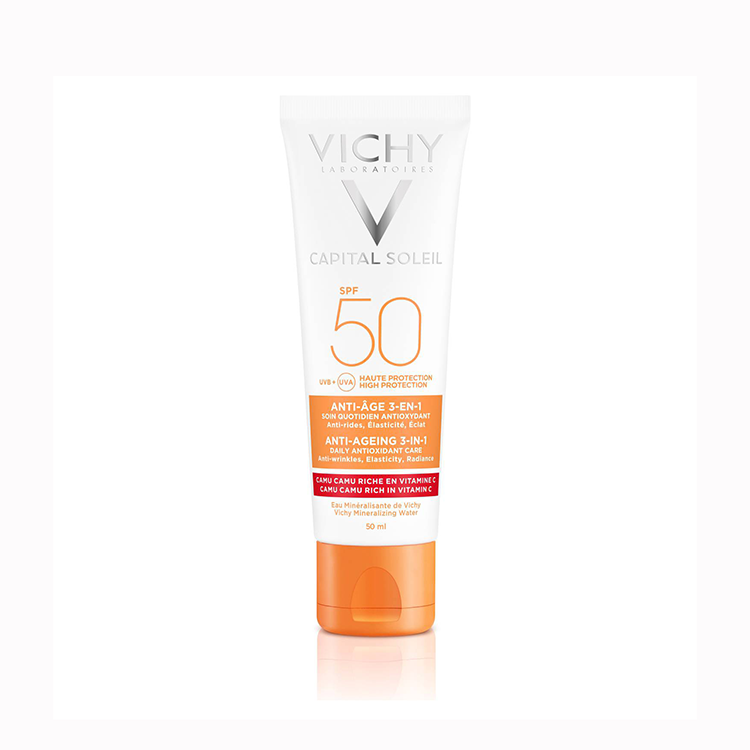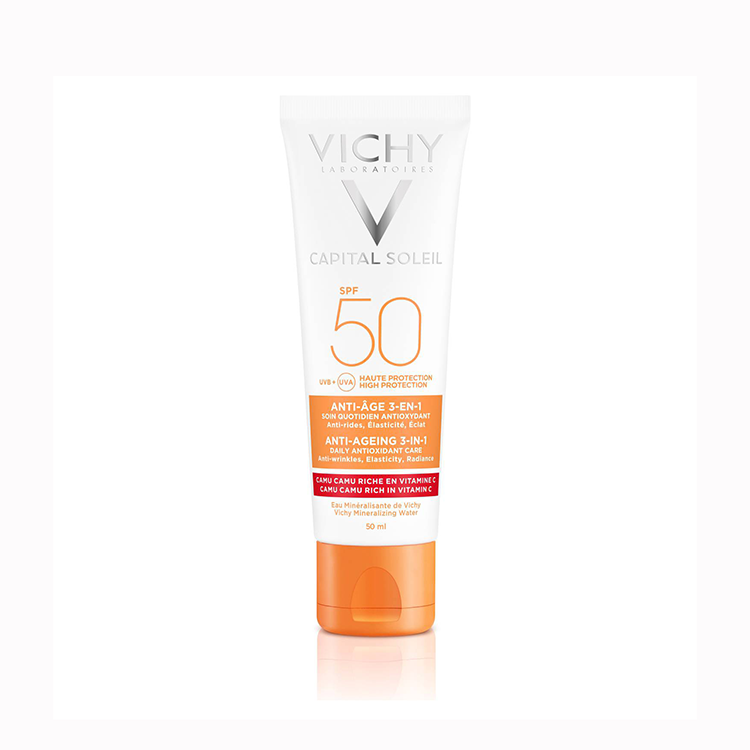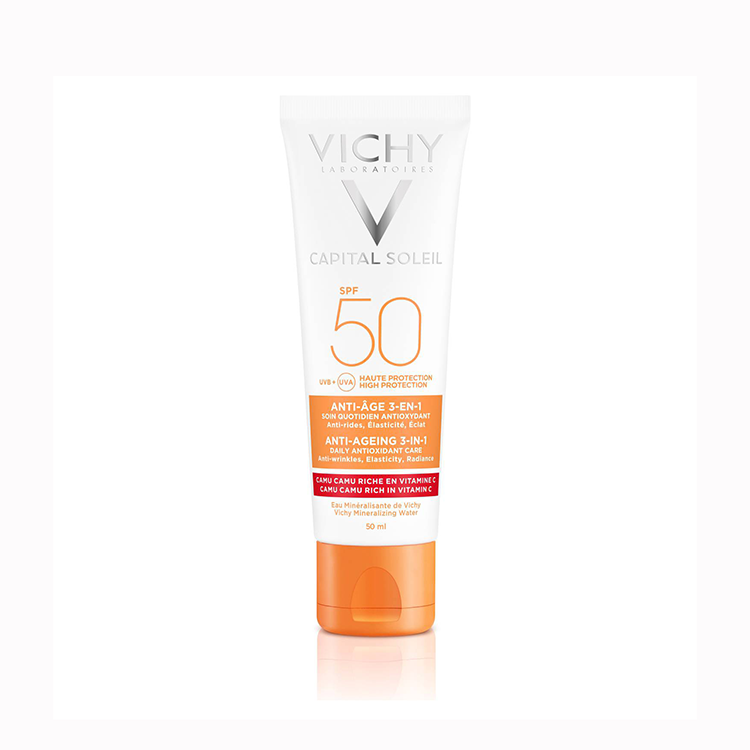 Vichy Capital Soleil Anti-Ageing 3 In 1 SPF50
Vichy Capital Soleil SPF50 Anti-Aging Face Cream provides high sun protection on the sensitive skin of the face from photoaging.

Enriched with antioxidants such as black tea, Vitamin C and Vichy's thermal water, it has proven proven signs of aging, including formed wrinkles, loss of elasticity and blotchy skin.
It offers a radiant and supple skin.

- Extremely high Sun Protection (SPF50)
- Protects the skin from the aging of the sun (photoaging)
- Enriched with black tea, high in AHA, vitamins and polyphenols, corrects fine lines, tone and texture of the skin
- Contains Camu Camu with concentrated vitamin C
- Dermatologically tested
- Suitable for sensitive skin
- Clinically proven to reduce the appearance of wrinkles, fine lines and dull skin, promotes the radiant appearance of the skin

Usage: Apply before exposure to the sun. Repeat often, using a sufficient amount, especially after swimming, toweling and intense sweating. Children under 3 years of age should not be exposed to the sun. For external use only.
Size: 50ml