Free Shipping on orders $99+ | Vichy 10% OFF - Discount at Check-out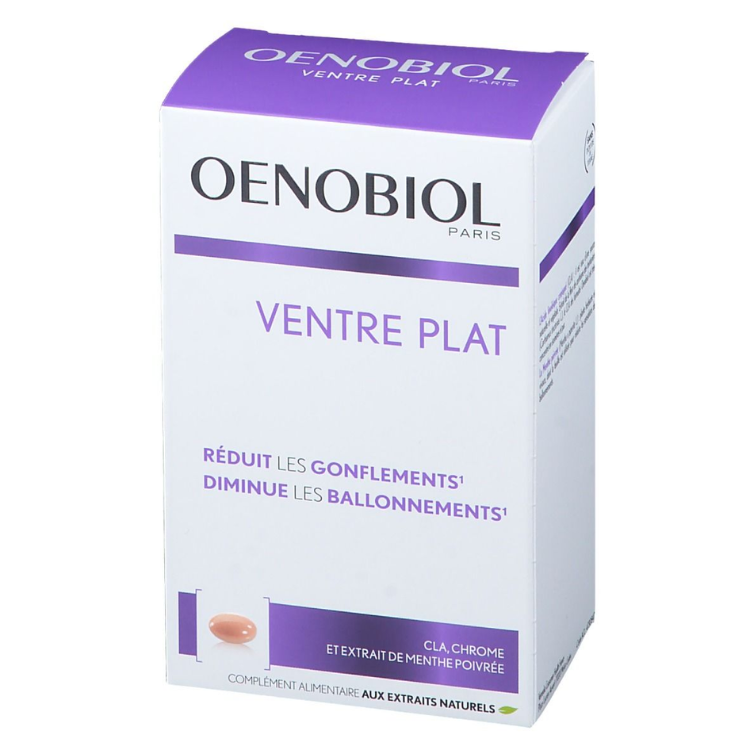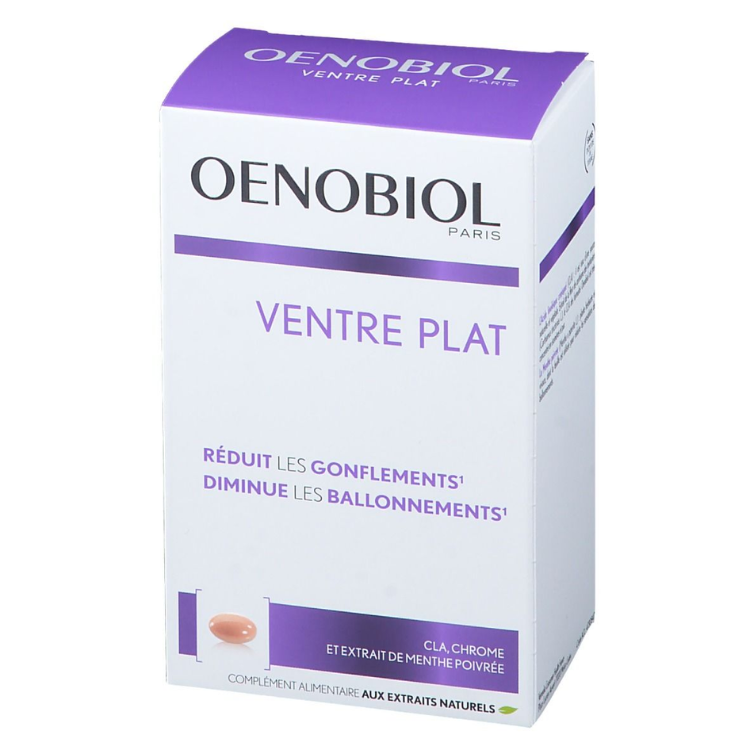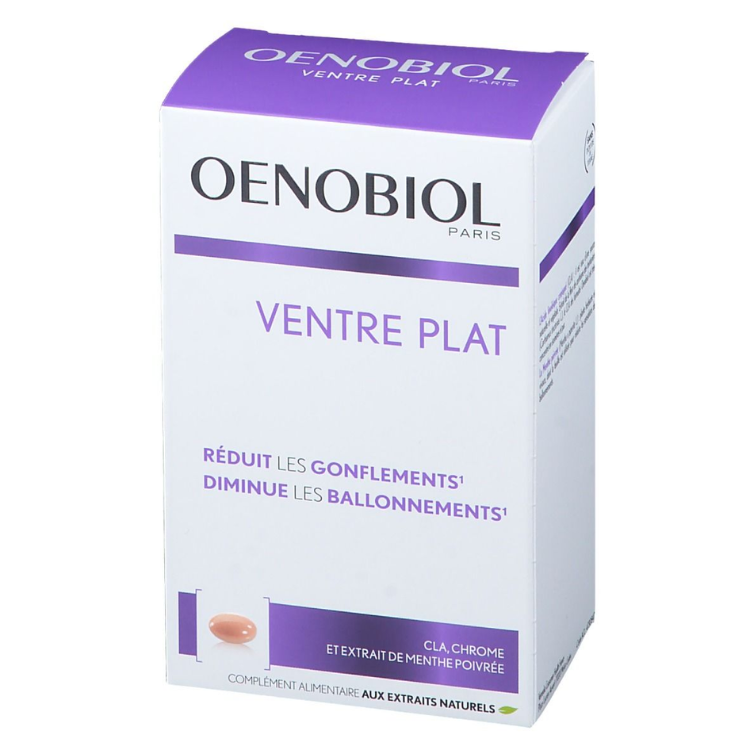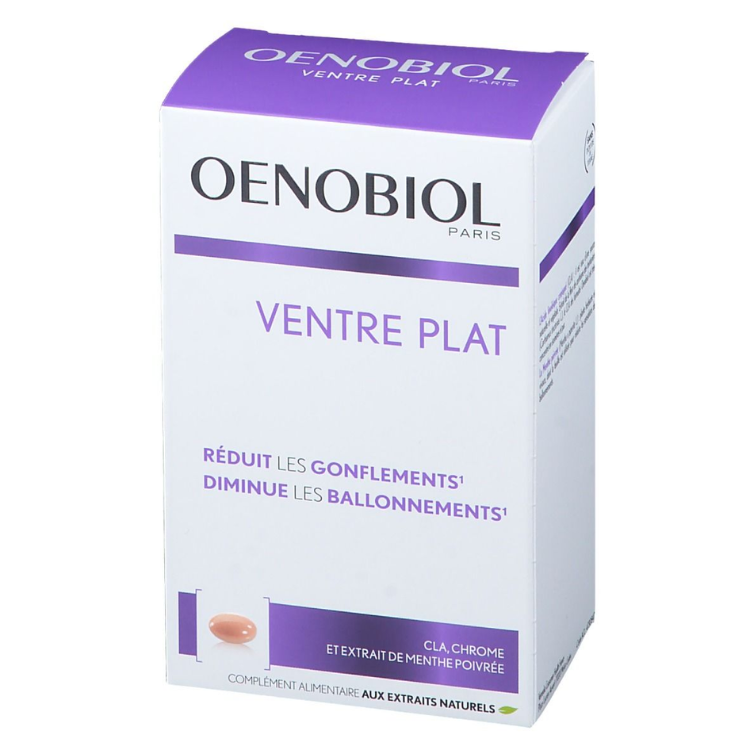 Oenobiol Flat Belly Aide
Oenobiol Flat Belly is a food supplement in form of capsules based on CLA (Conjugated Linoleic Acid), Chromium and Peppermint extract, it helps to reduce swelling and undesirable bloating for a flatter belly.
Conjugated Linoleic Acid (CLA) is from a natural and vegetable source. Extracted from the Safflower flower of the dyers (Carthamus tinctorius L.), CLA is very concentrated in isomer and pure.
Peppermint (Mentha x Piperita L.) is an herbaceous and perennial plant whose leaf is used to reduce feelings of bloating.
60 capsules