Free Shipping on orders $99+ | Vichy 10% OFF - Discount at Check-out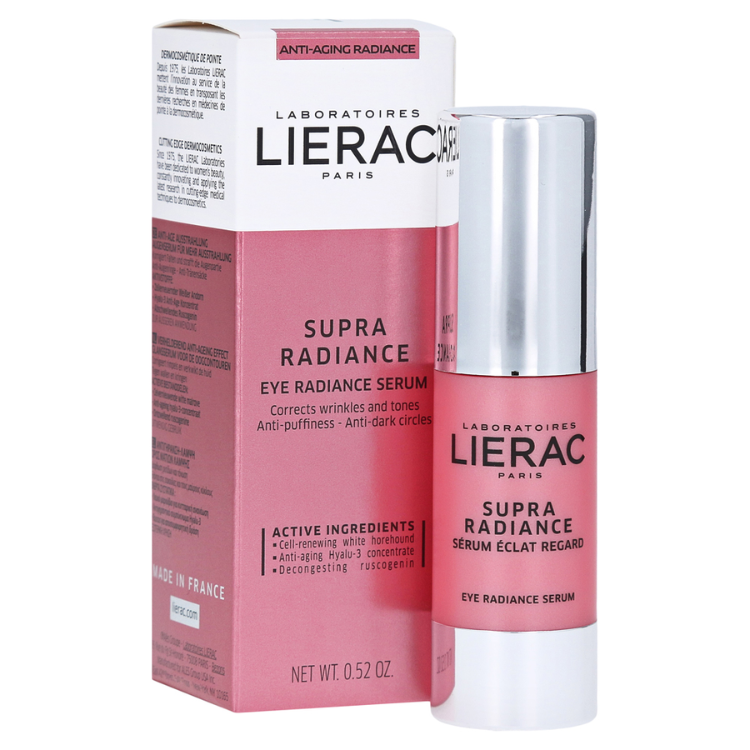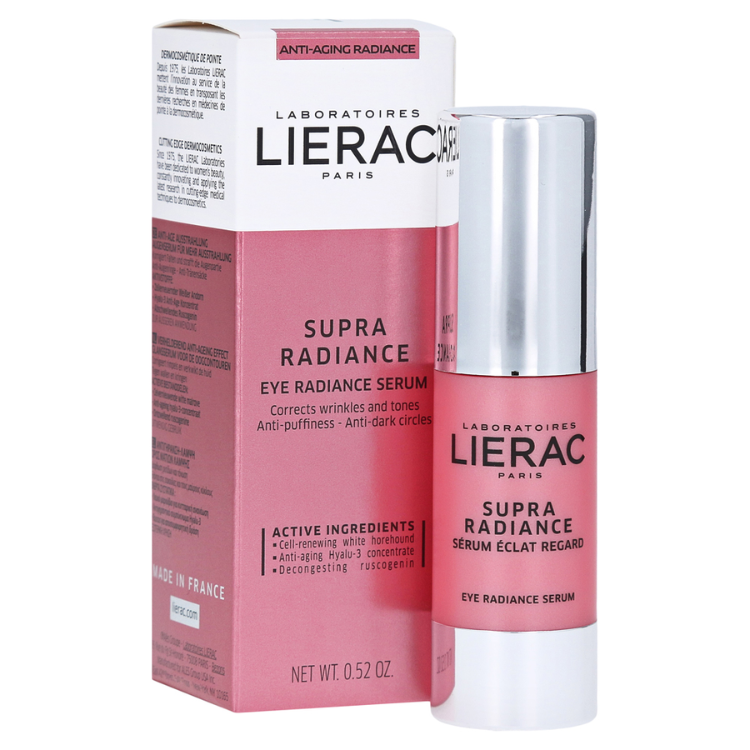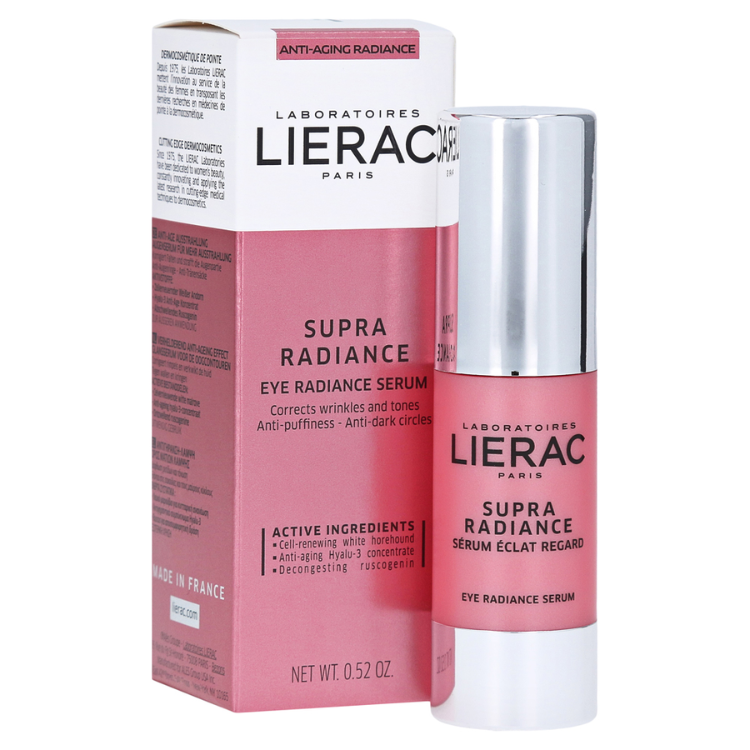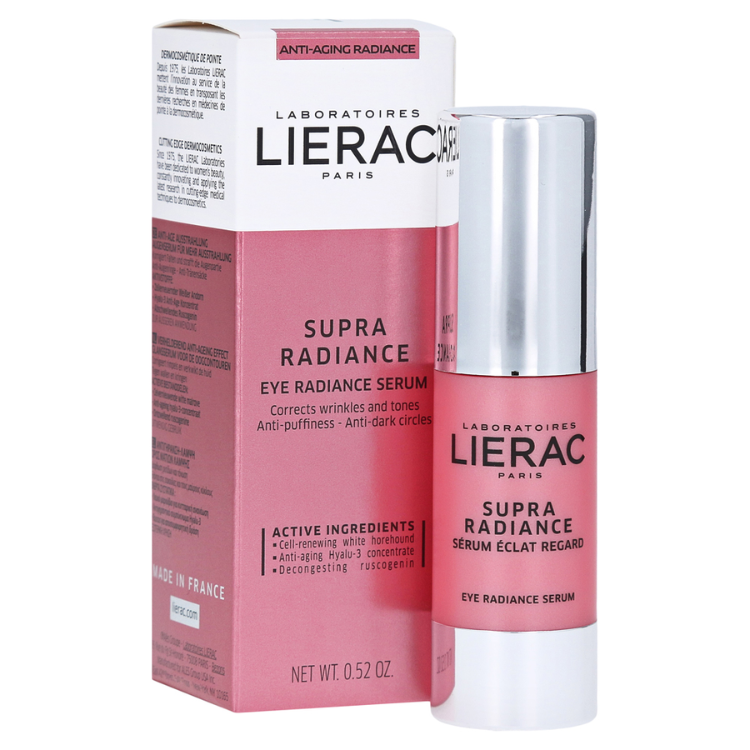 Lierac Supra Radiance Eye Serum
Based on nutritional and environmental medicine, this serum combines white marrow extract, which combats aging with toxins, with Hyalu-3 anti-aging concentrate. It is enriched with Japanese wisely antioxidant extract and with rust extract titrated to decongestant ruskogenin.

Active texture with direct abrasive effect thanks to soft focus powders and pearls that rest, smoothen and lighten the look.

The composition does not contain perfume for optimal tolerance.

It corrects wrinkles and stimulates.
Fight bags and dark circles.
Use: Apply morning and night to the area around the eyes.
Size: 15ml