Free Shipping on orders $99+ | Vichy 10% OFF - Discount at Check-out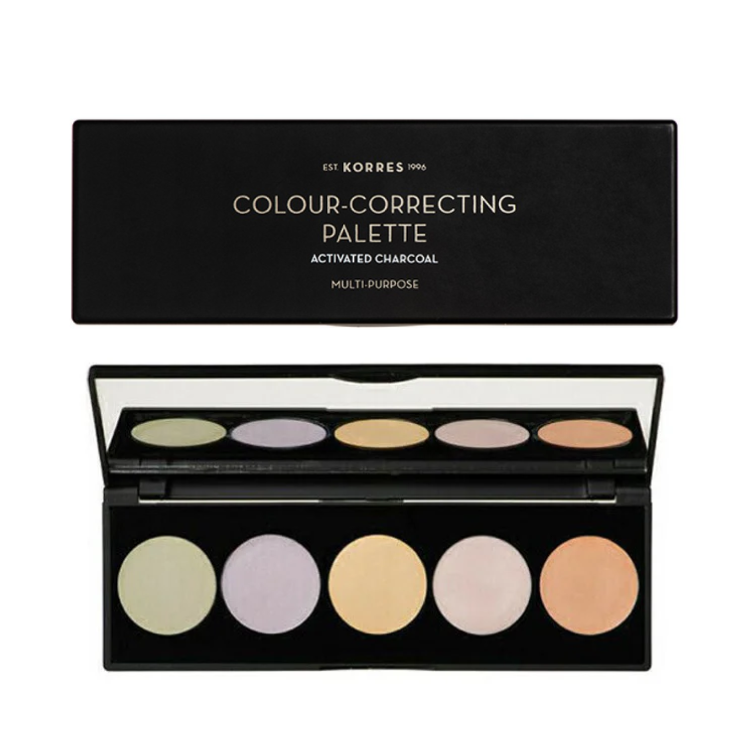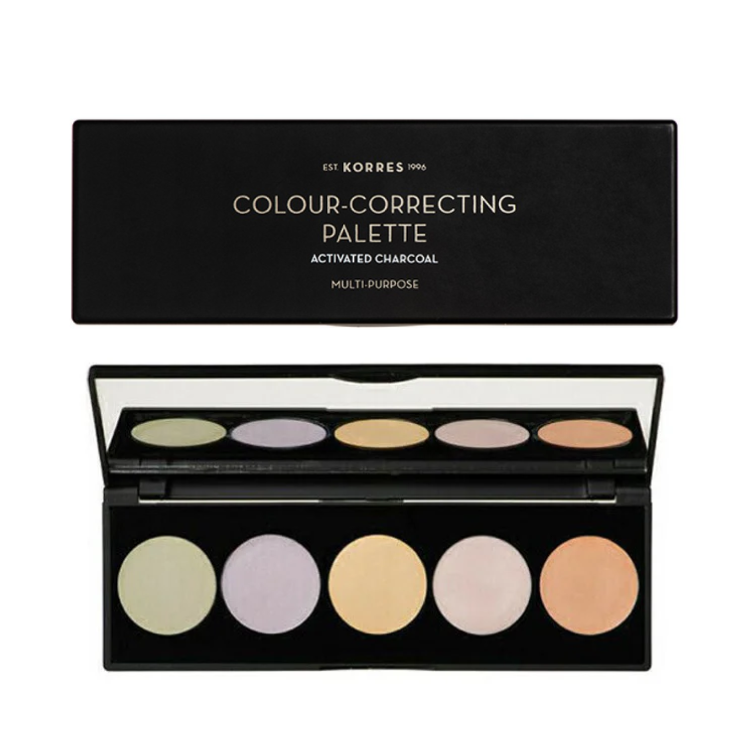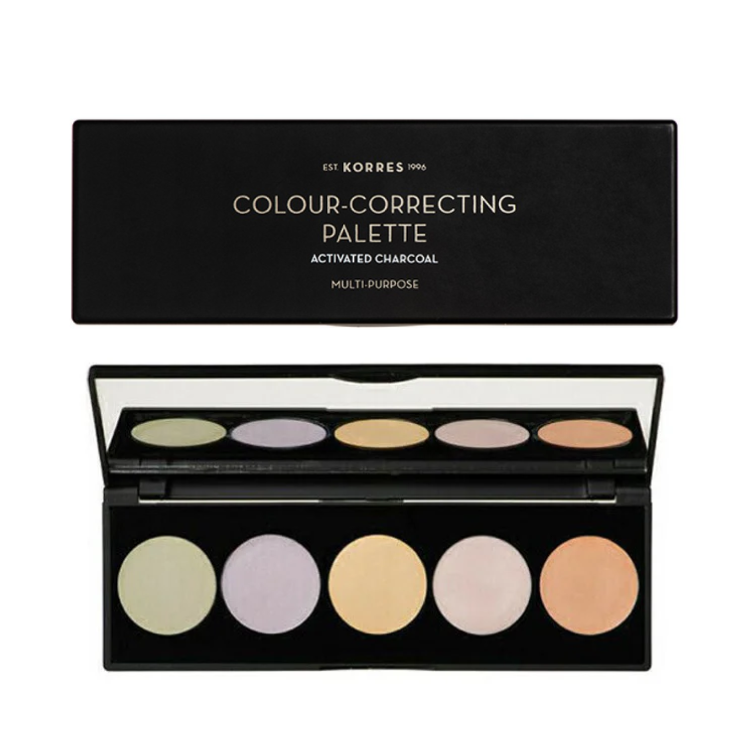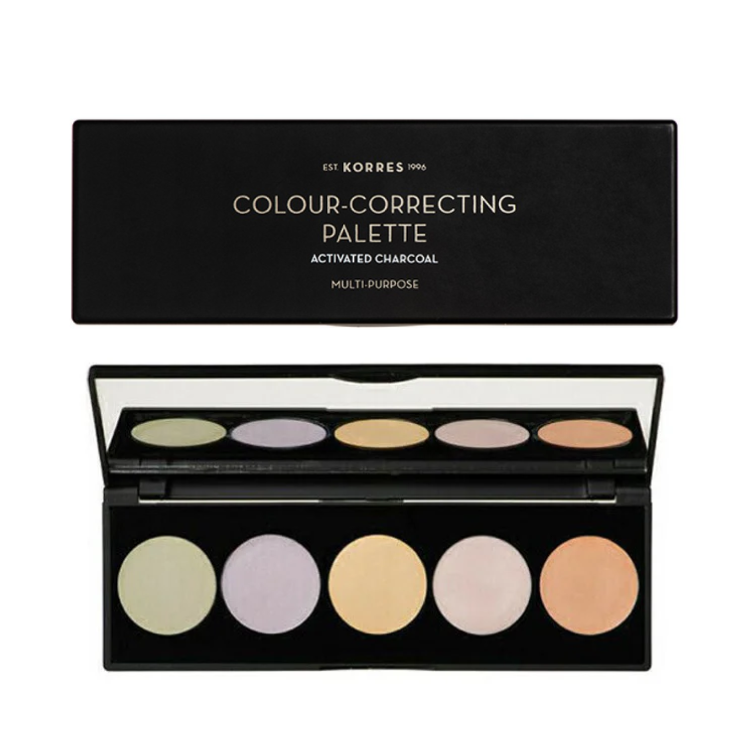 Korres Color-Correcting Palette Activated Charcoal Multi-Purpose
Color correcting palette in 5 shades that brightens, covers and smoothes every skin imperfection.

Green "neutralizes" redness and redness, purple smoothes and brightens a dull, lackluster complexion, yellow neutralizes blue and purple discolorations, iridescent pink brightens, and orange covers dark circles and blemishes.

Its light, creamy texture is ideal for layering, while it "blends" perfectly with the rest of the base products.

The formula, enriched with an oil-regulating complex of activated charcoal, silica and pomegranate extract, offers light to medium coverage and easy application.
Size: 5.5 gr