Free Shipping on orders $99+ | Vichy 10% OFF - Discount at Check-out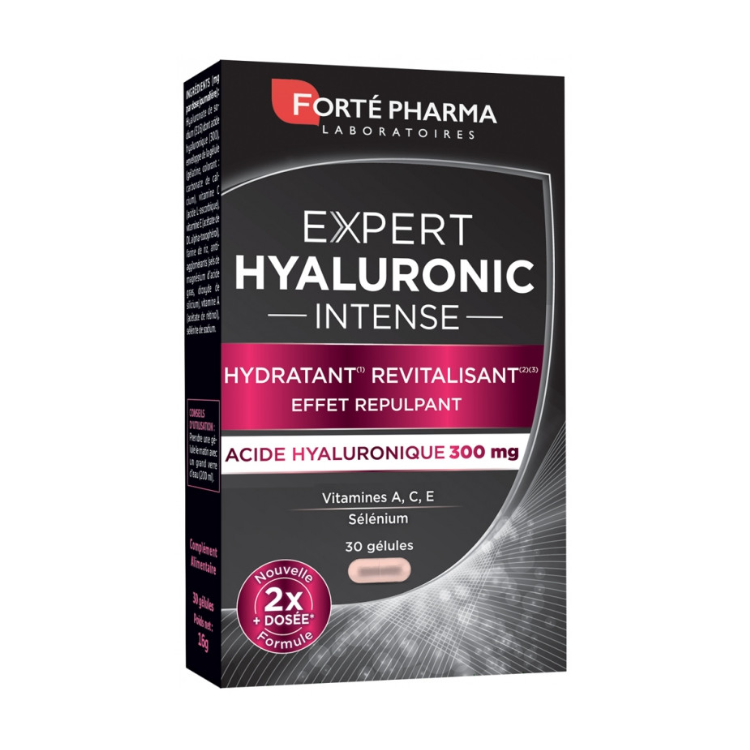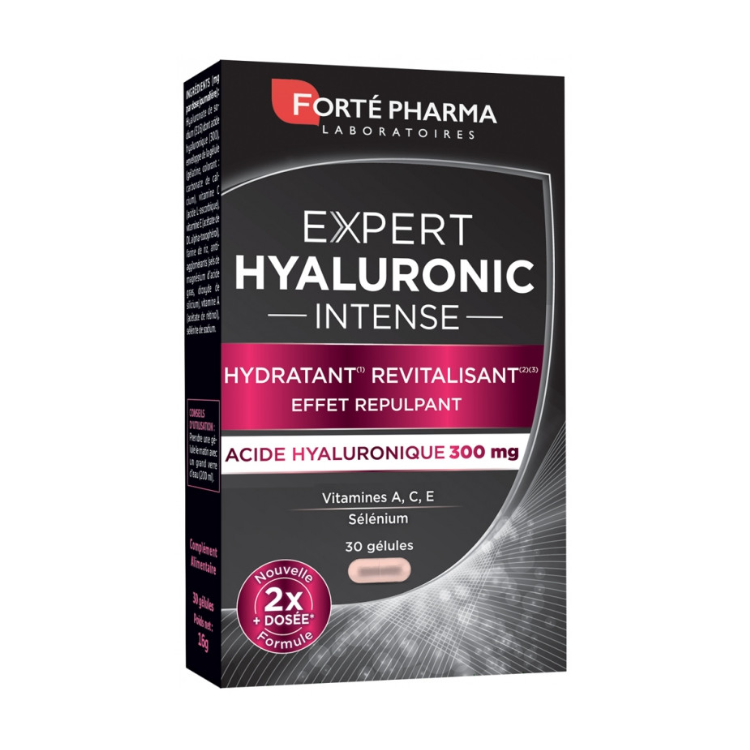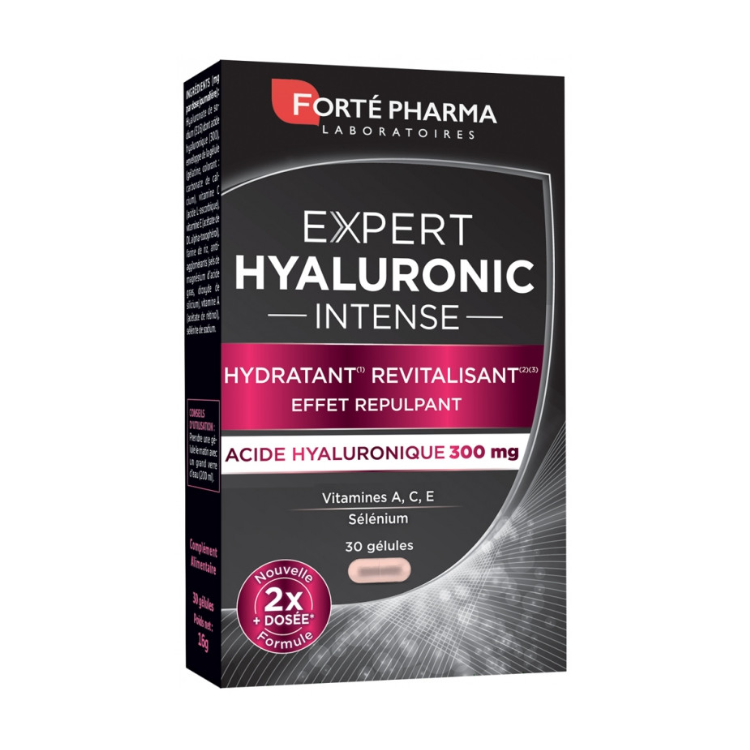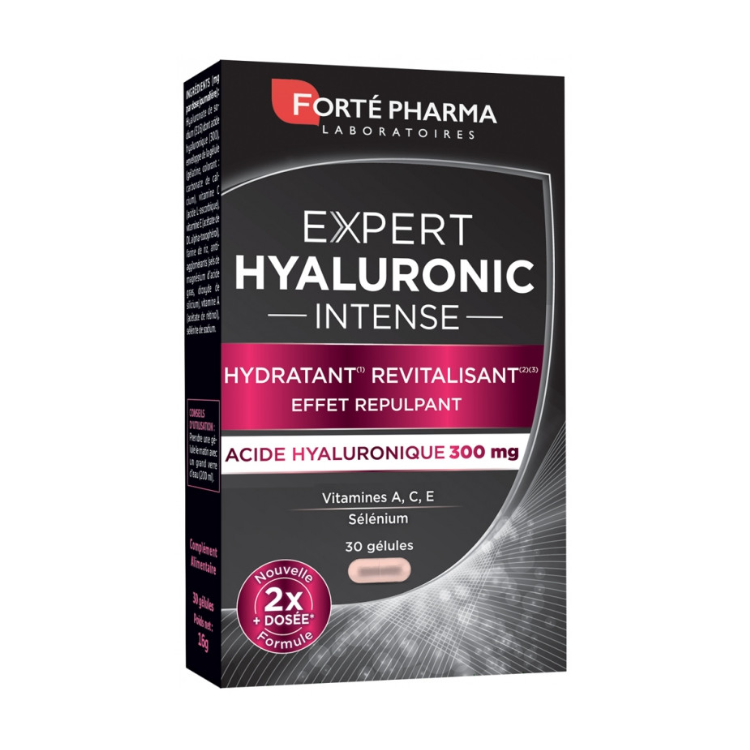 Forte Pharma Expert Hyaluronic Intense 30 Caps
Active composition with antiaging & moisturizing properties, with a strong dose of 300mg Hyaluronic Acid, 3 vitamins and selenium.
Hyaluronic acid is a key structural component of all body tissues, such as skin & joints, and is essential for maintaining their health.
Its hydrophilic nature makes it able to retain moisture within the skin. In fact, it can absorb up to 1000 times its weight and give the skin a smooth, elastic, hydrated and beautiful appearance, as well as contributing to the good functioning of the joints and eyes.
Instructions for use:
1 capsule every morning with a glass of water.
Not recommended for pregnant, lactating women and children.