Free Shipping on orders $99+ | Vichy 10% OFF - Discount at Check-out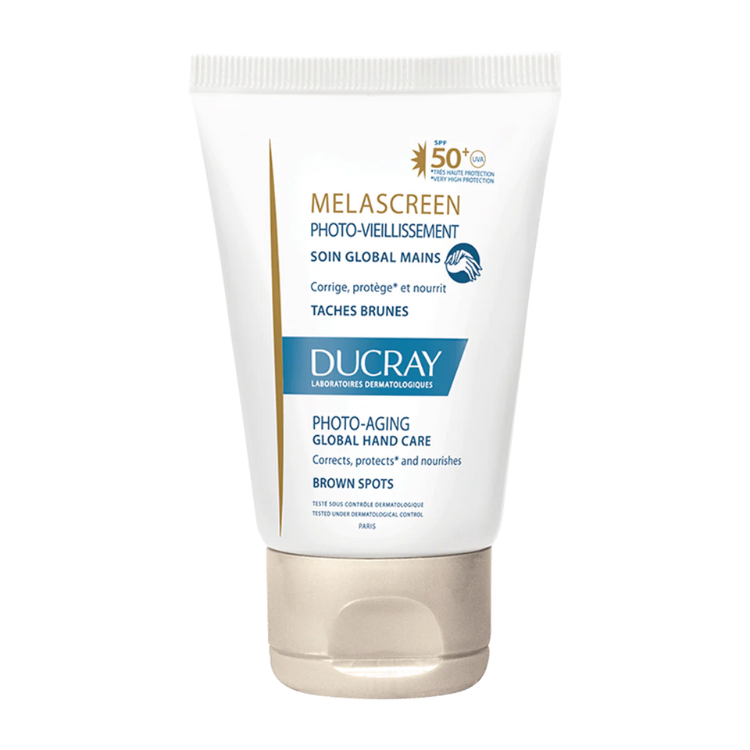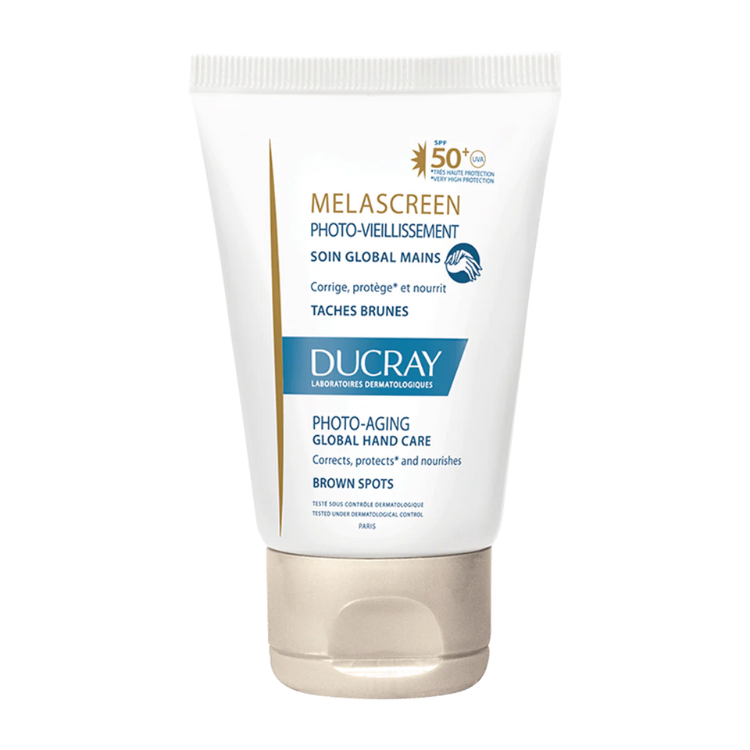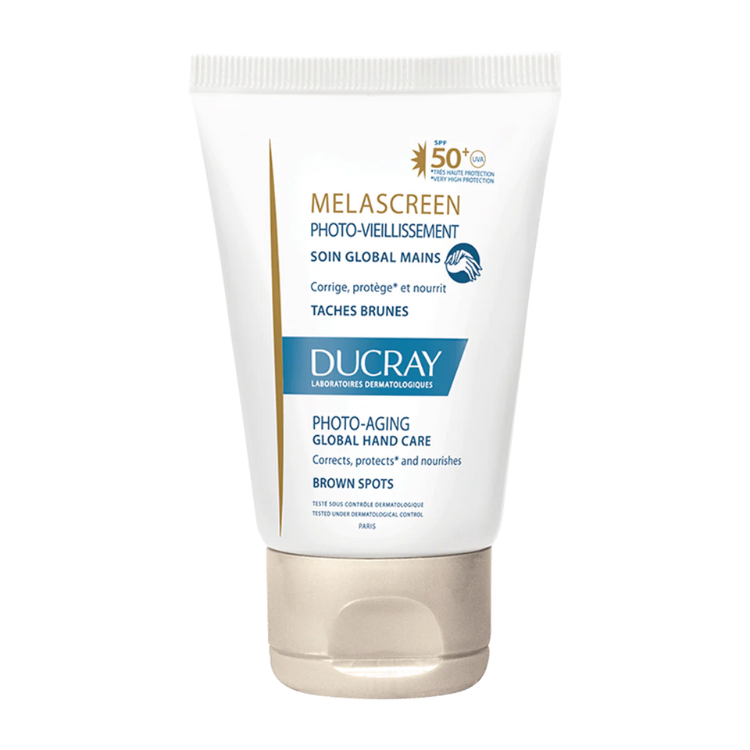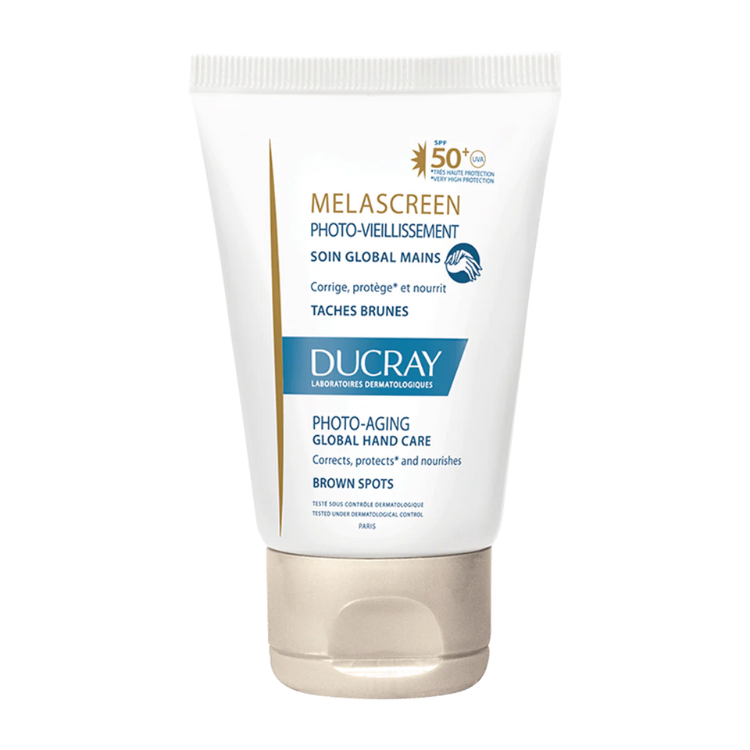 Ducray Melascreen Soin Global Mains SPF50+ Hand Cream Against Brown Spots
The integrated Melascreen cream hand care against photoaging SPF50 + is a comprehensive care which gradually fades and reduces brown spots.
 
The composition is concentrated corrective and protective ingredients:
- The complex L-White corrects coffee kilides.Ta sunscreens SPF50 + help fight photoaging.
- Hyaluronic acid creator of hydro protective matrix, fills the skin, providing them volume and elasticity.

Use: Apply 1-2 servings as needed to hands. Renew frequently the application especially after sweating or wiping.
Size: 50ml