Free Shipping on orders $99+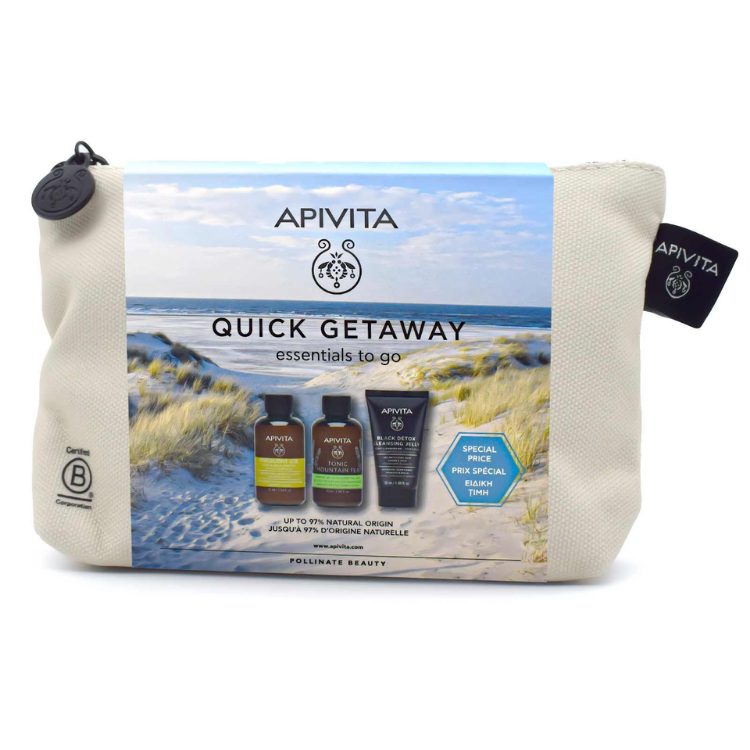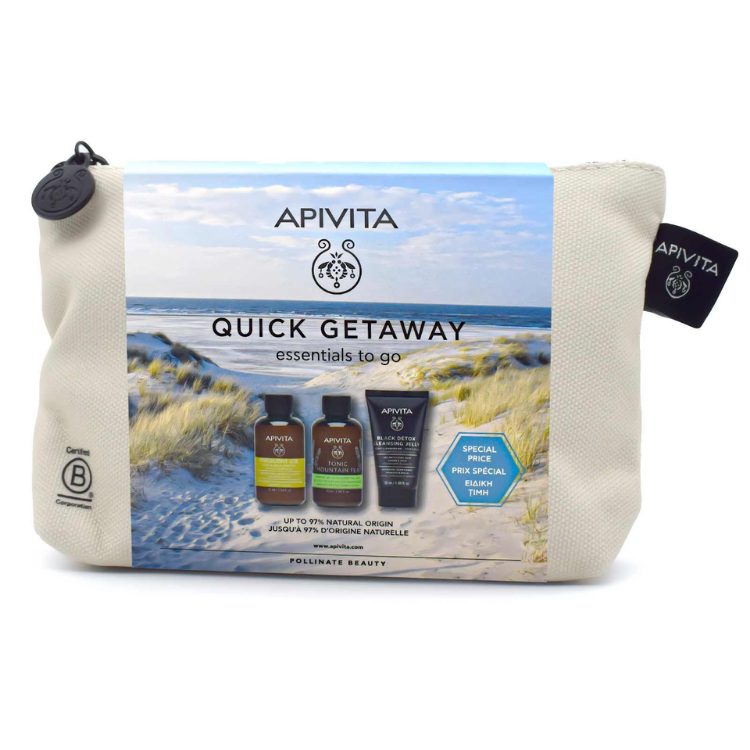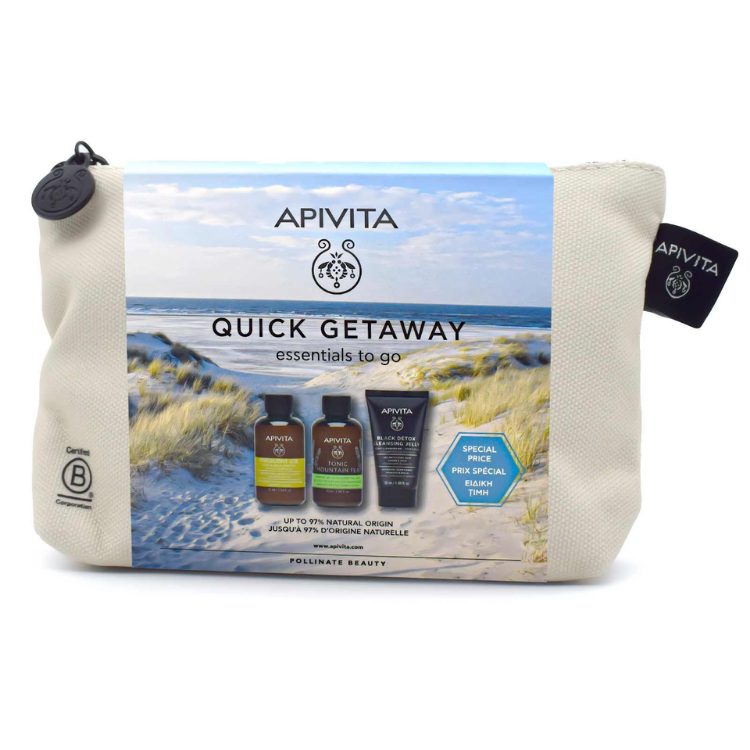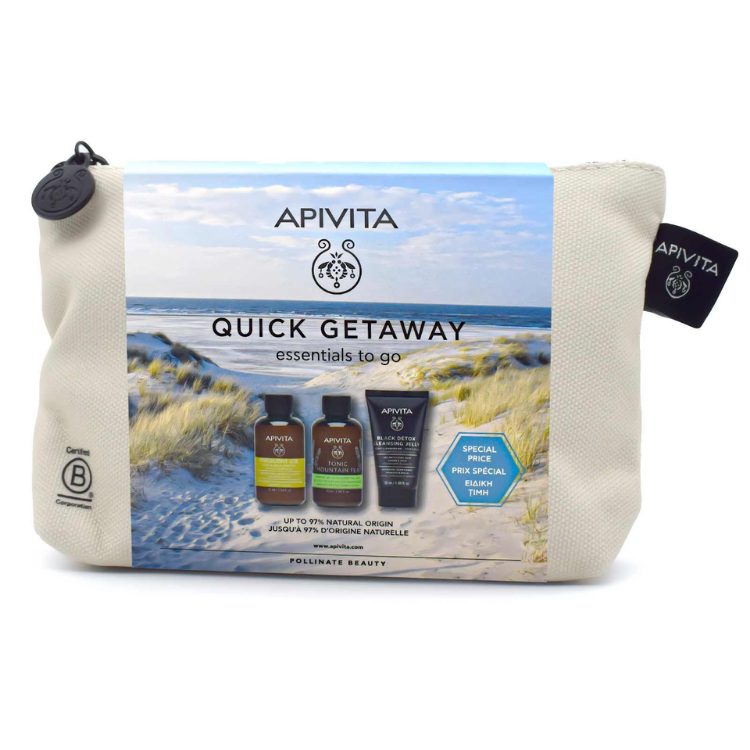 Apivita Quick Getaway Essentials To Go Bag
This set contains:
Gentle Shampoo Frequent Use 75ml + Tonic Mountain Tea Shower Gel 75ml + Black Cleansing Gel - Face & Eyes 50ml
Gentle Shampoo Frequent Use:
The Frequent Use Shampoo, with chamomile & honey, is ideal to use every day and is suitable for all hair types.

Tonic Mountain Tea Shower Gel:
A toning shower gel with essential oils, inspired by the principles of aromatherapy, that gently cleanses the skin without dehydrating it and protects against oxidative stress thanks to Greek mountain tea. 
Black Cleansing Gel:
Cleansing gel with activated charcoal and propolis to effectively clean the face and eyes without drying.