Free Shipping on orders $99+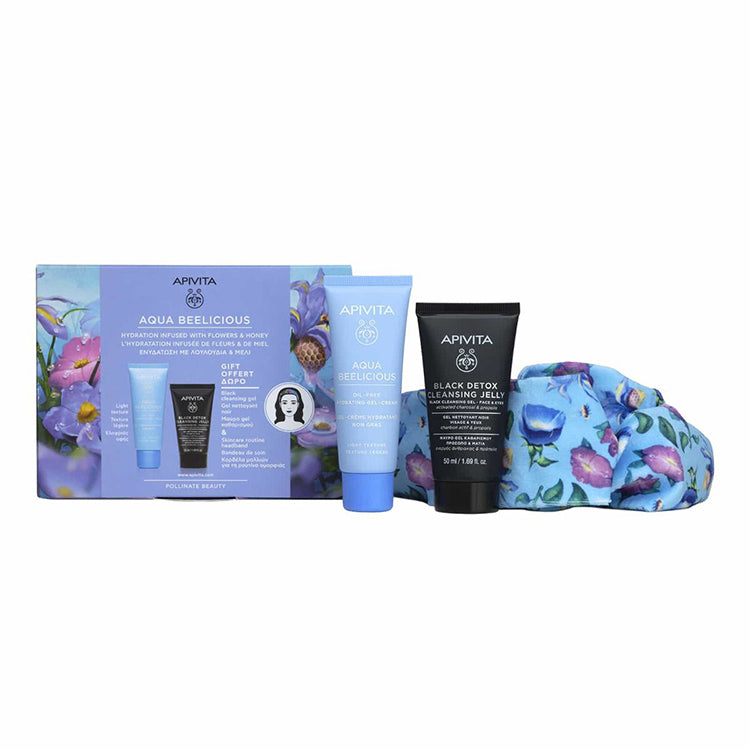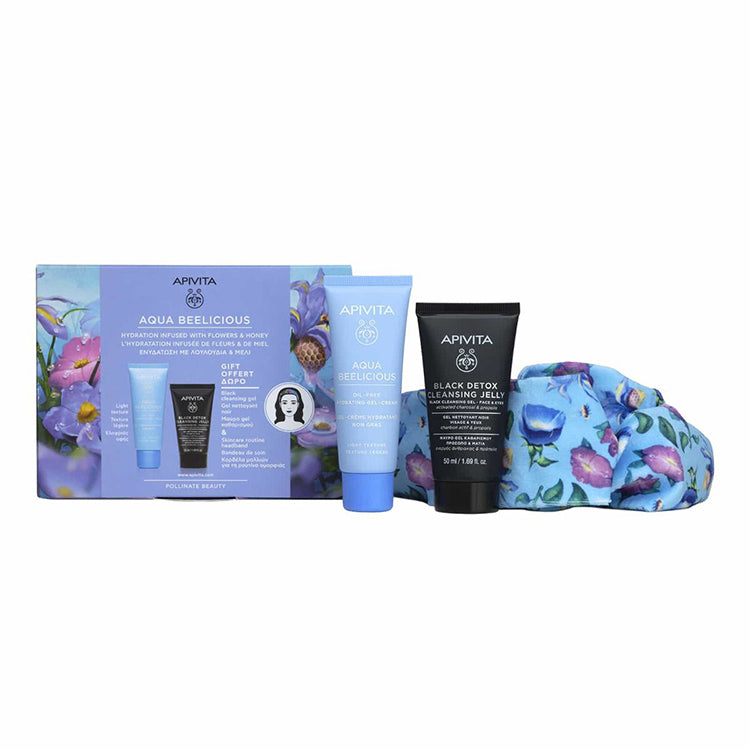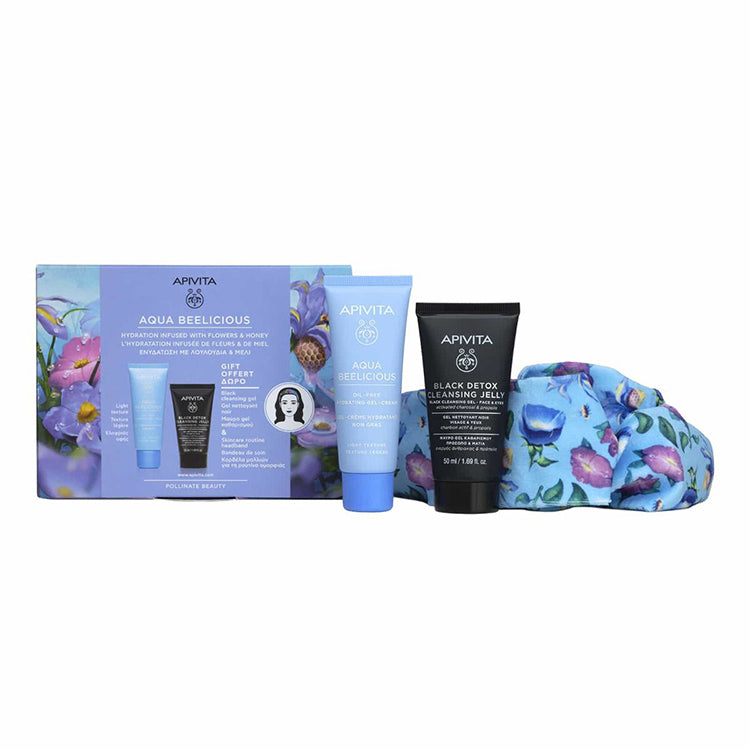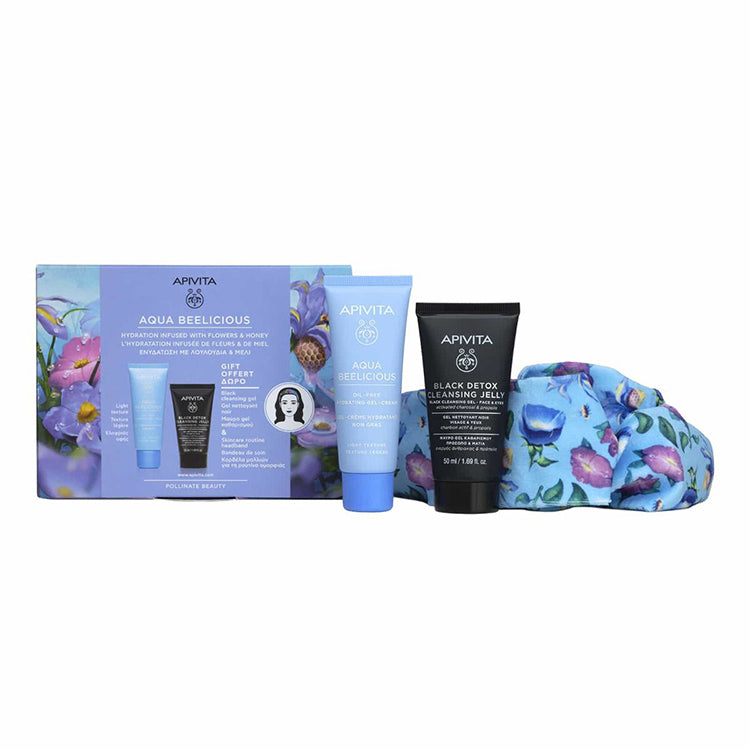 Apivita Set Aqua Beelicious Hydrating Gel - Cream
Apivita Aqua Beelicious Oil Free Hydrating Gel-Cream 40ml

Lightweight gel-cream expertly formulated with a flower fusion of cistus, iris, wild rose and honey, all super-hydrating ingredients to replenish immediately skin's moisture reserves. Oil-free composition ideal for oily-combination skin.
Offers instant, long lasting hydration and freshness with flowers extract, honey, aloe and hyaluronic acid Rebalances skin oiliness offering a matte complexion with lotus
Provides antioxidant protection and protection against environmental aggressors, with patented propolis extract and rosehip infusion
Revitalizes the skin, with rose essential oil
Creates a perfect way for make-up
Water in this composition has been replaced by an antioxidant wild rose infusion.
Use: Apply morning and/or night to cleansed face, avoiding the eye area. Excellent make-up base.
Apivita Black Detox Cleansing Jelly 50ml with Activated Carbon & Propolis
Black cleansing detox gel with activated carbon and propolis, which effectively cleanses face and eyes without irritating.
Magnifies makeup and impurities with activated carbon and mild cleansing agents
Detoxifies with activated carbon and patented propolis extract Leaves skin fresh, clean and comfortable with panthenol
Rejuvenates, with refined honey, orange blossoms & white flowers
Offers extra anti-pollution action with wild rose infusion
The water of the composition has been replaced with an antioxidant infusion of wild rose.
Use: Apply the product in clean hands and apply to fresh skin (face, eyes) by making circular light massage movements and rinse with plenty of water.
Skincare Routine Headband