Free Shipping on orders $99+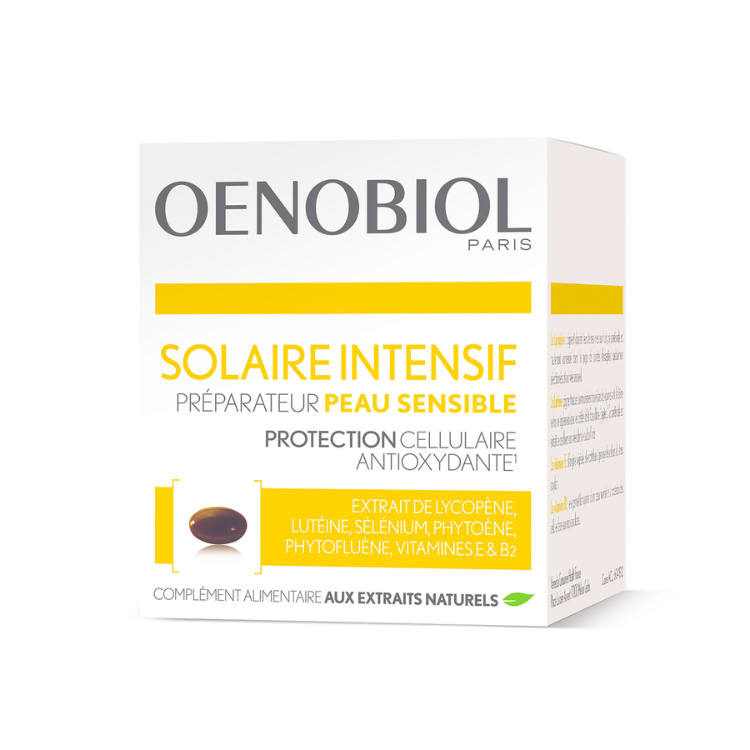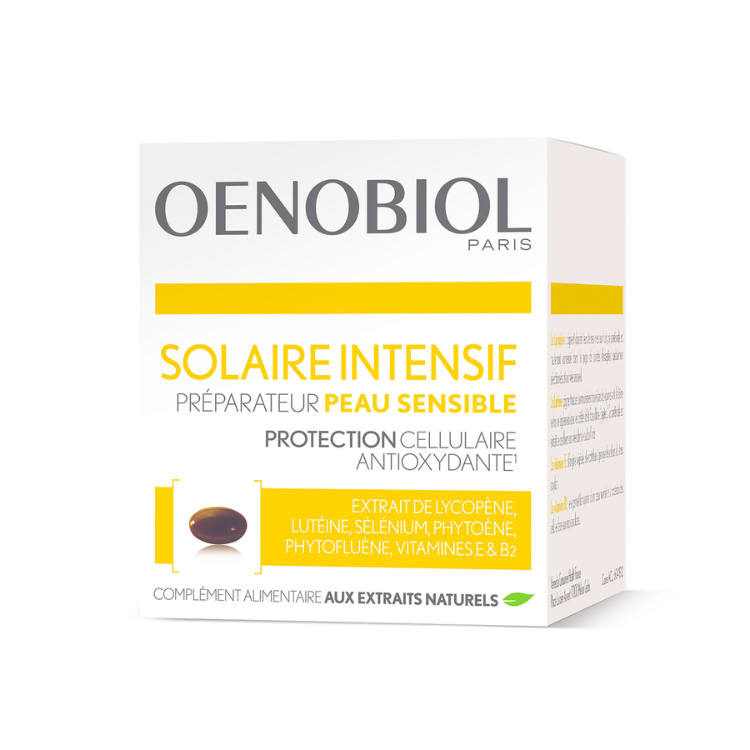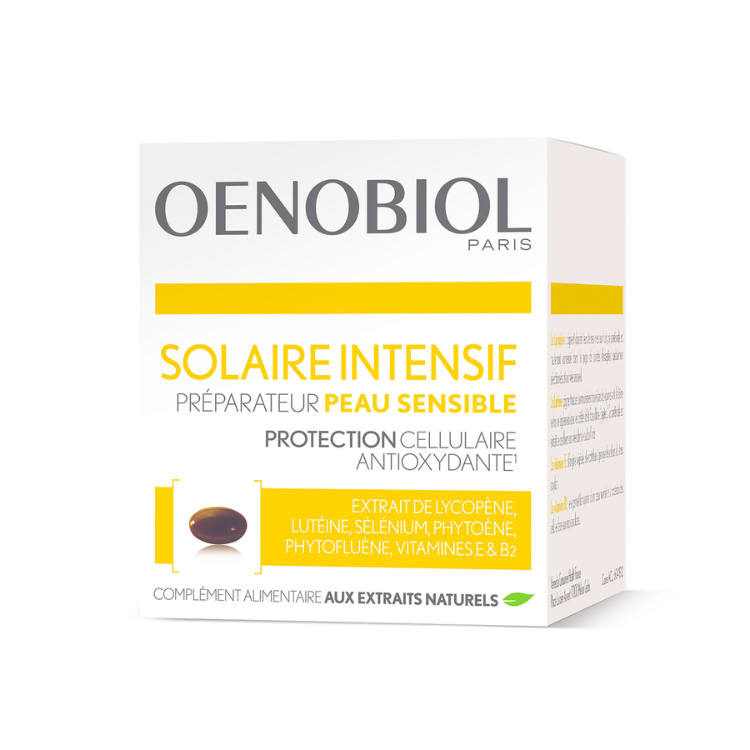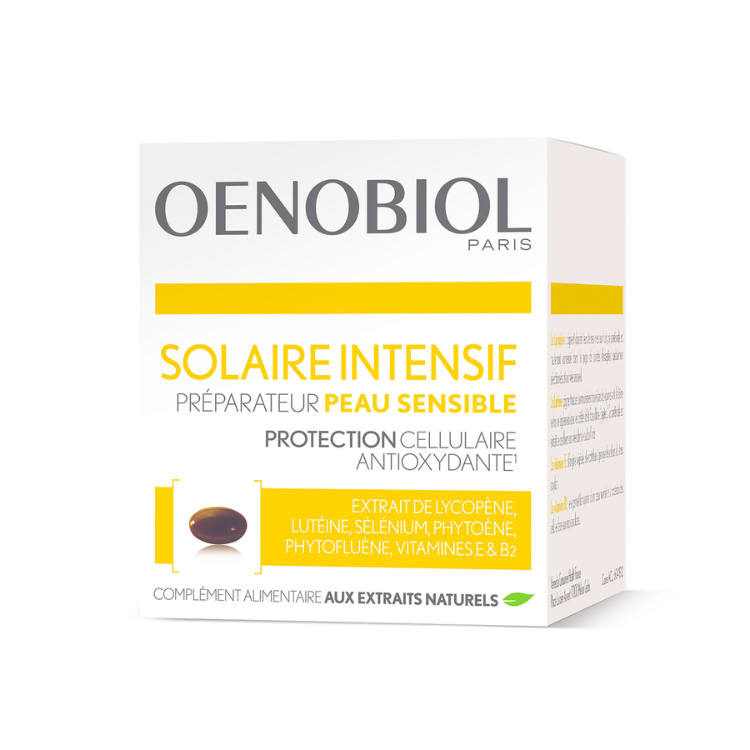 Oenobiol Intensive Sun Skin Preparer for Sensitive Skin
Antioxidant cell protection. For all people who want to prepare their skin and enhance their tan, for fair, dry or very dry skin, sensitive to the sun or difficult to tan. Reserved for adults.
Specially designed for fair and sensitive skin, its formula is composed of Actilycopene®, lutein, phytoene and phytofluene.

It also contains selenium, vitamin E and vitamin B2 which help protect cells against oxidative stress.

To extend the holidays, continue to take Oenobiol Solaire Intensif Peau Sensitive after your return.
30 caps