Free Shipping on orders $99+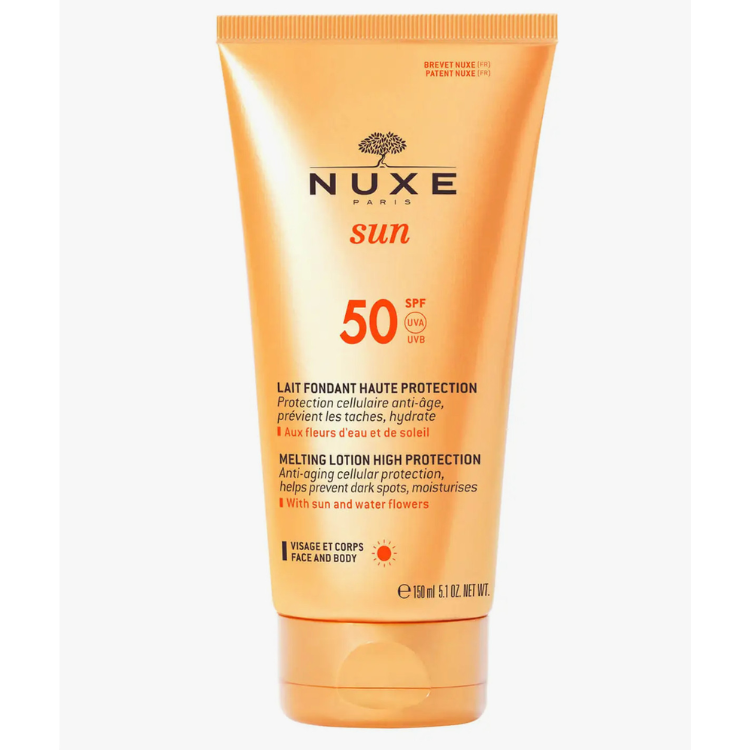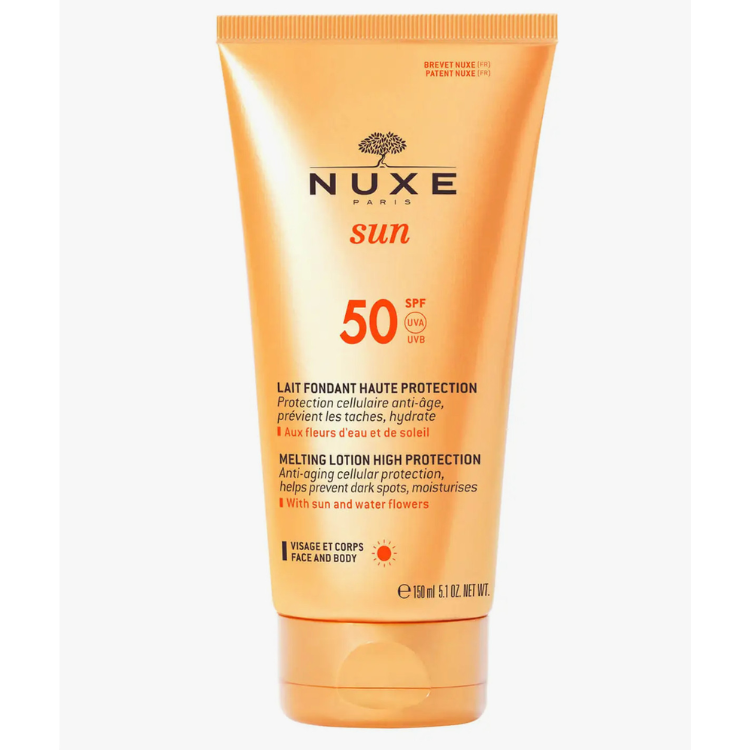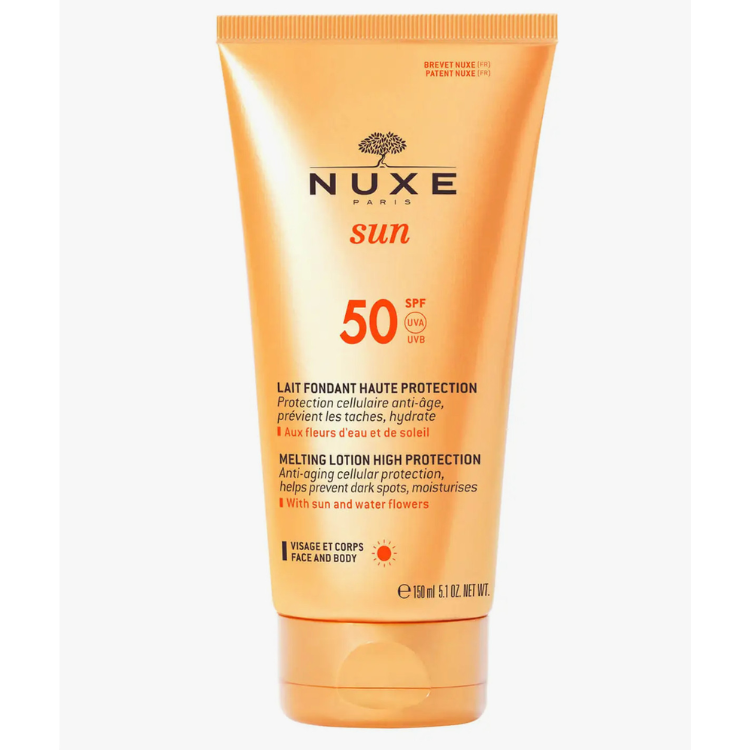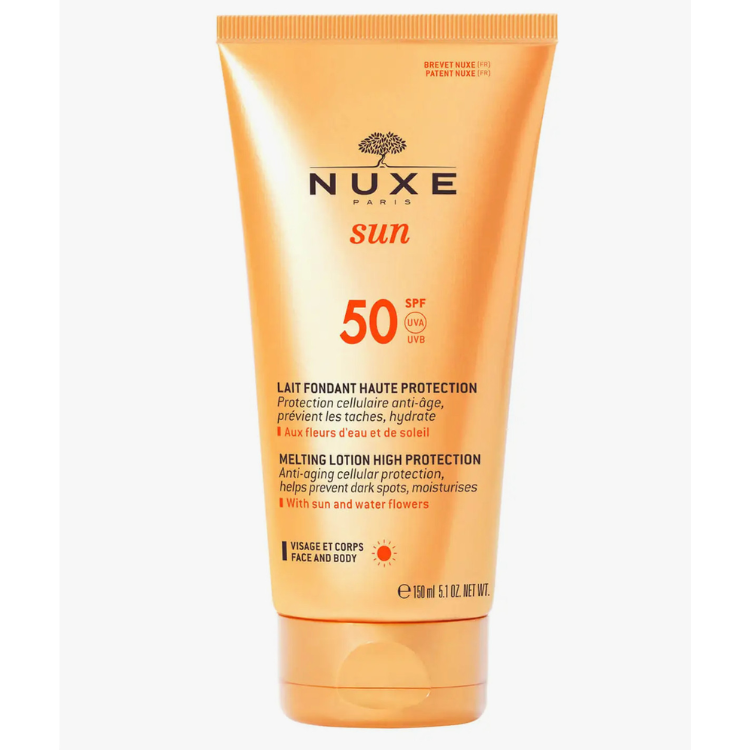 Nuxe Sun Melting Lotion High Protection SPF50 Sunscreen for Face & Body
Nuxe Sun Melting Lotion High Protection Face and Body SPF50 150ml is a melting lotion with flowers of water and sun with high UVA/UVB sun protection and cellular anti-aging, which prevents dark spots and moisturizes the skin.
Photostable milk. Non-comedogenic. Without ingredients of animal origin.
Use: 
Before exposure, apply the product generously.
Reapply frequently, especially after swimming or toweling off.
If you do not apply enough product, the level of sun protection will be significantly reduced.
Size: 150ml