Free Shipping on orders $99+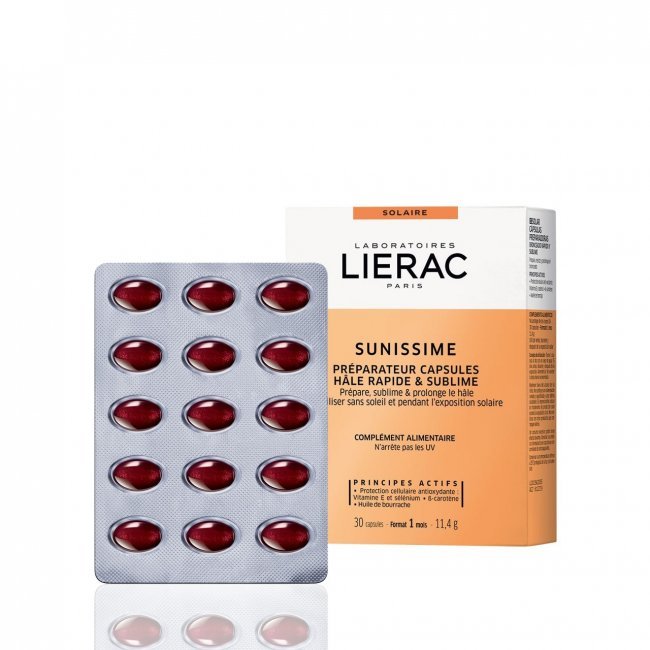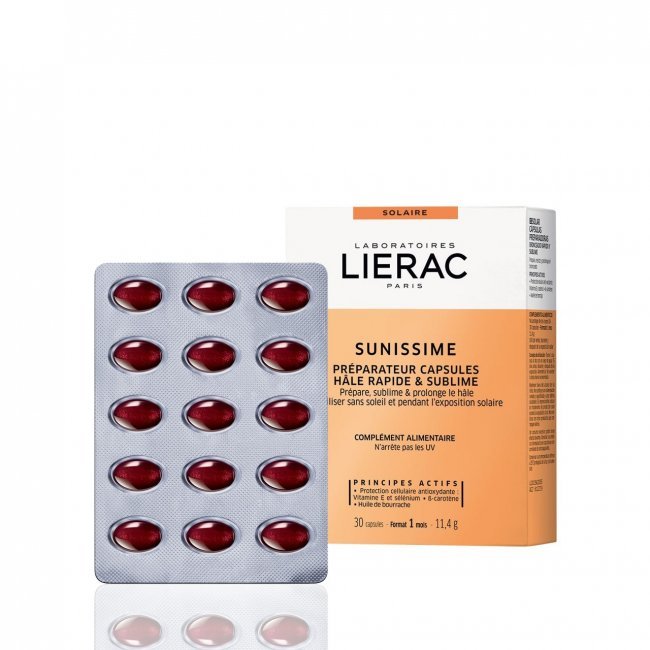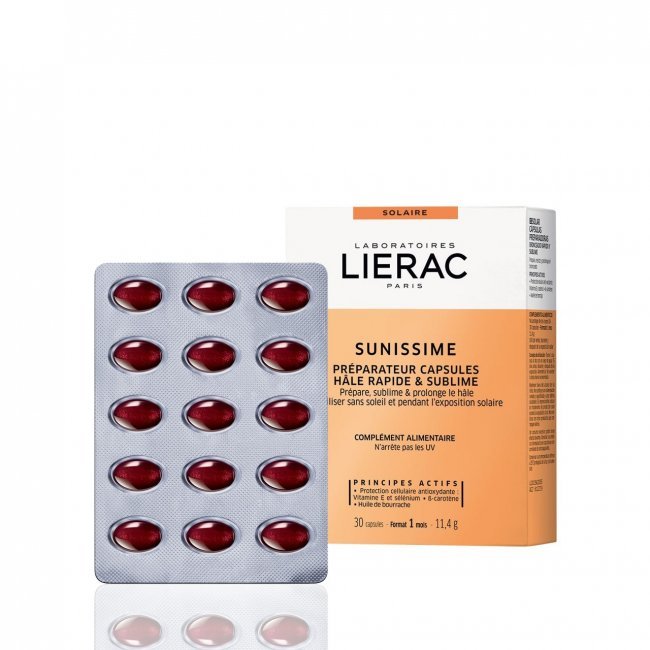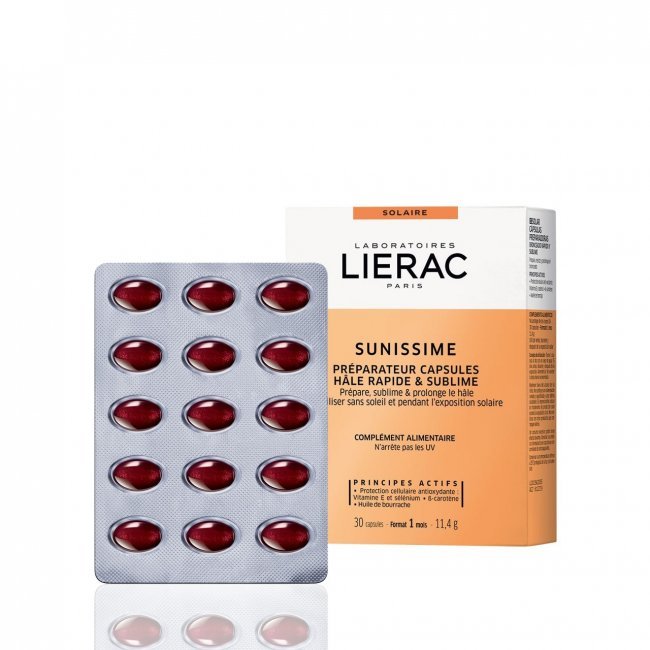 Lierac Sunissime Anti Aging Tanning Preparation Supplements
For fast, lovely tan and more sun-resistant skin, prepare your skin with SUNISSIME Tanning Capsules. They can be taken all year round for a natural health effect of the skin.

- Antioxidant concentration: Vitamin E and selenium, helping to protect cells from oxidative stress
- Carotenoid concentration: carrot oil, red algae β-carotene, tomato oleoresin, and lutein-rich petal extract
- Olive oil, garlic oil and turmeric extract

Use: 1 capsule daily with a glass of water 15 days before, during and after exposure to sun.
Size: 30 caps