Free Shipping on orders $99+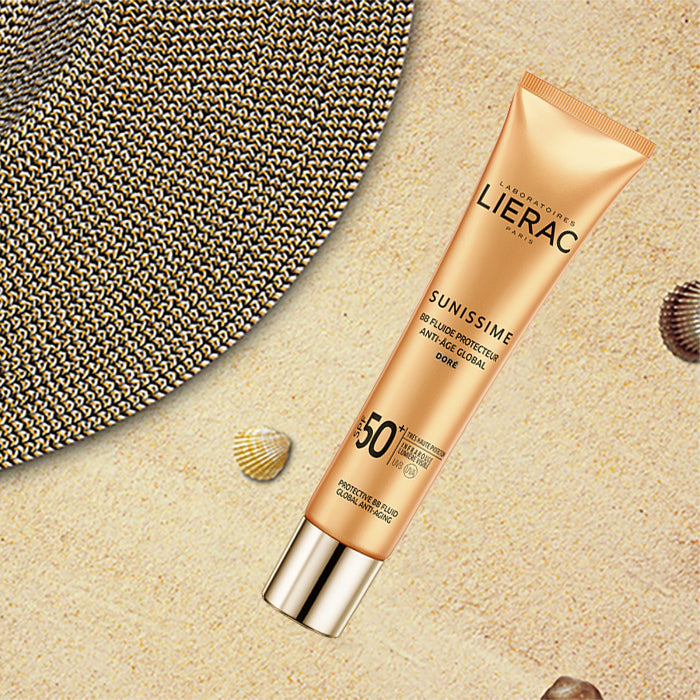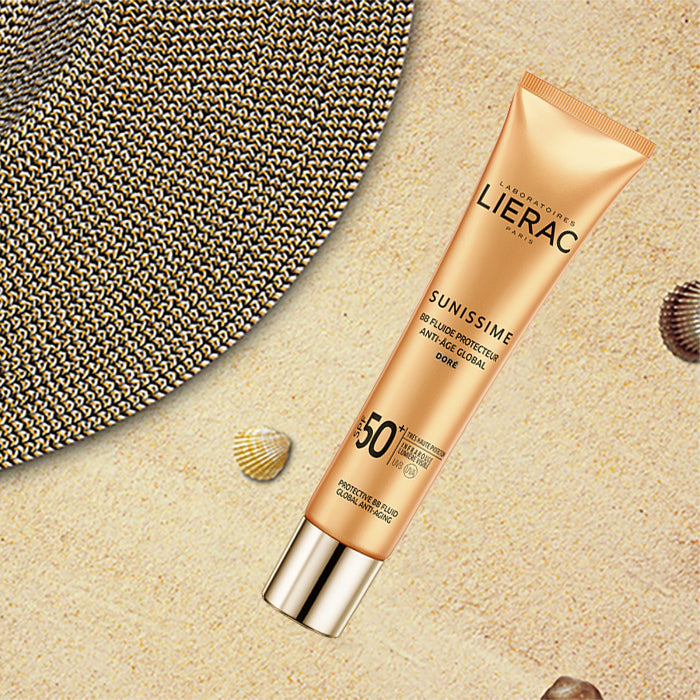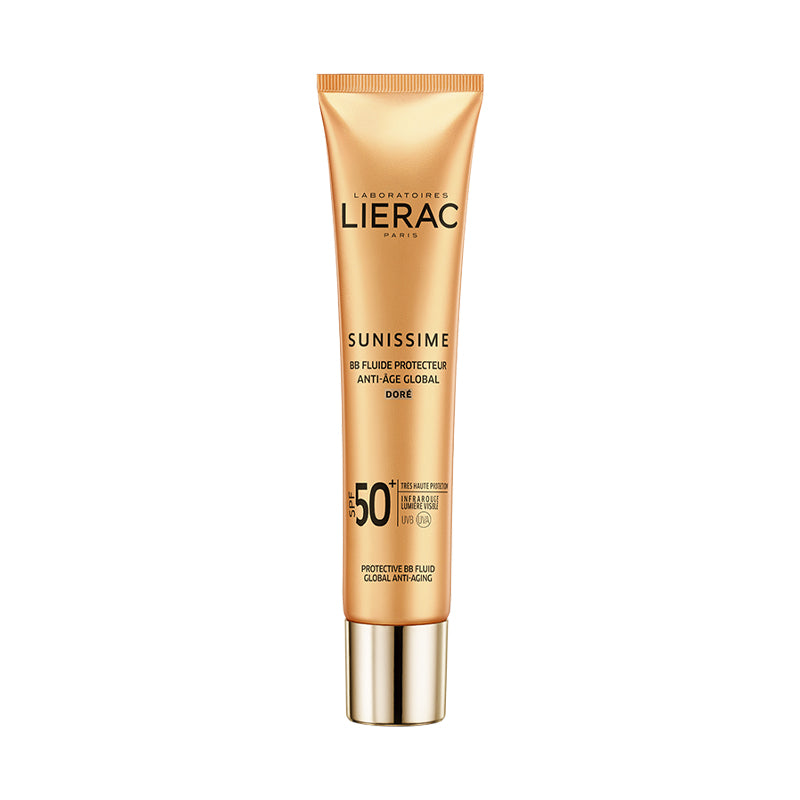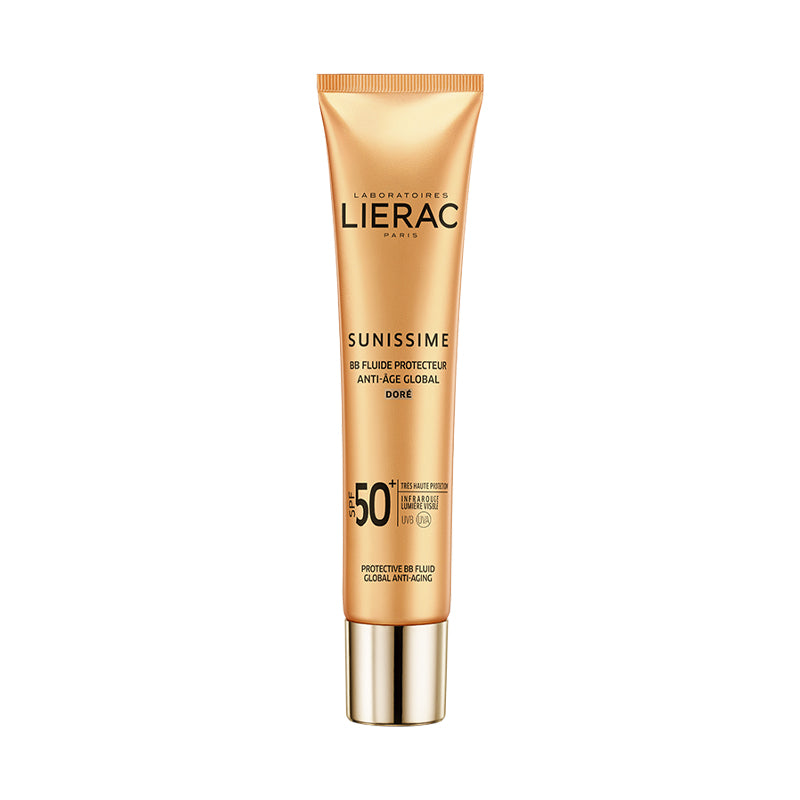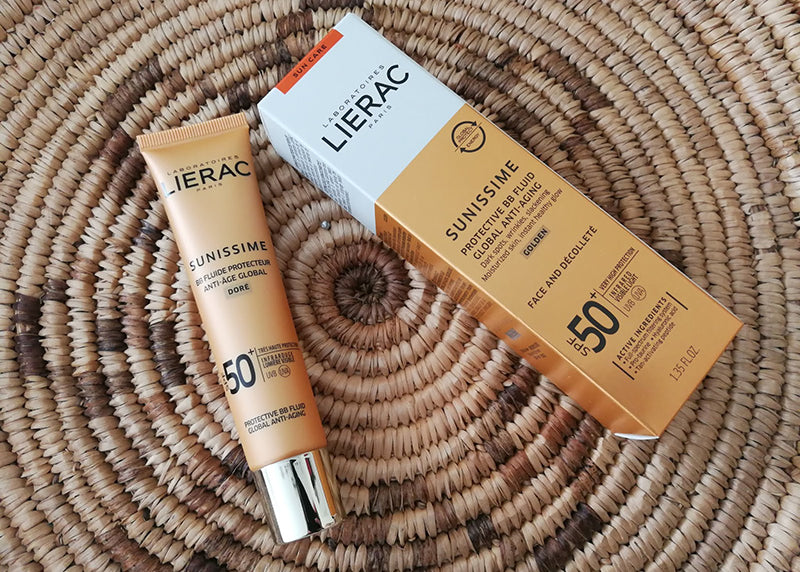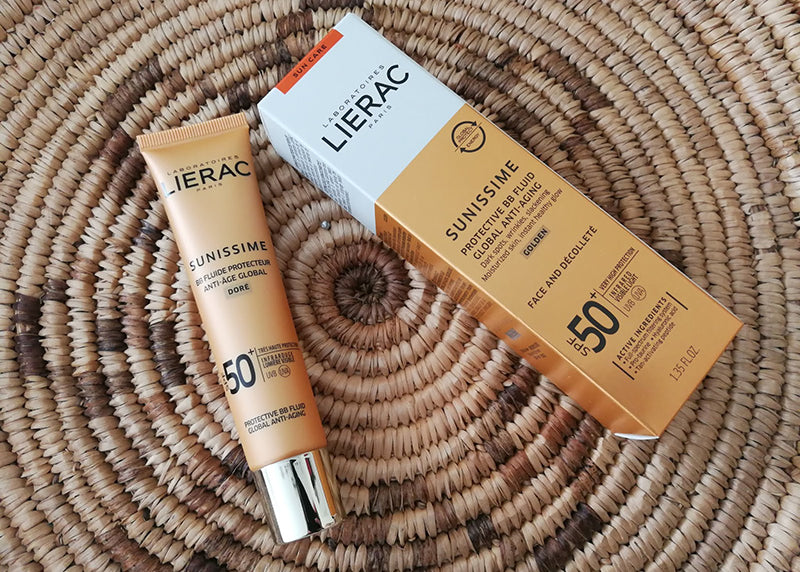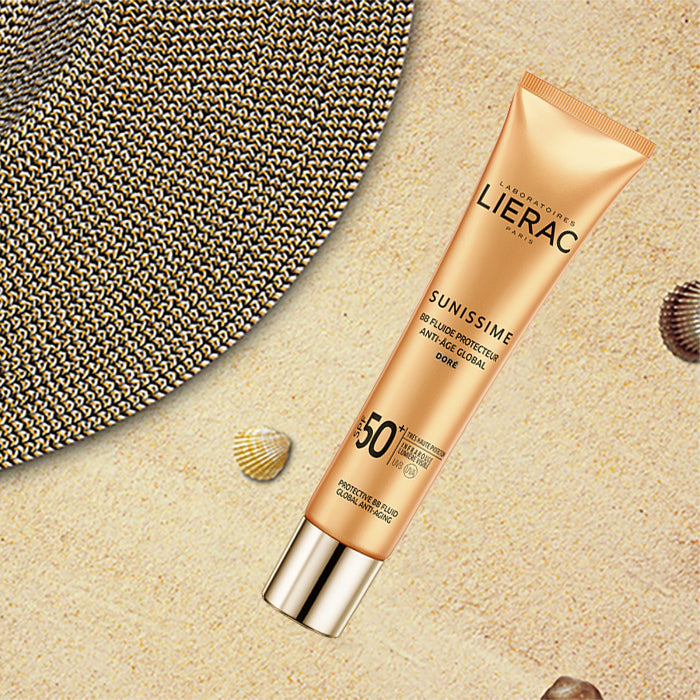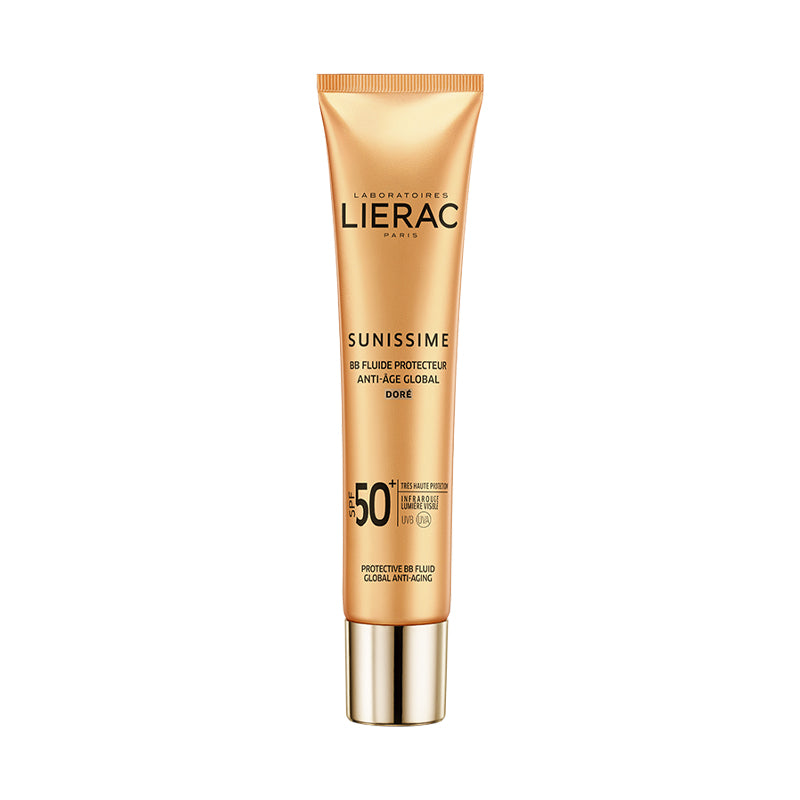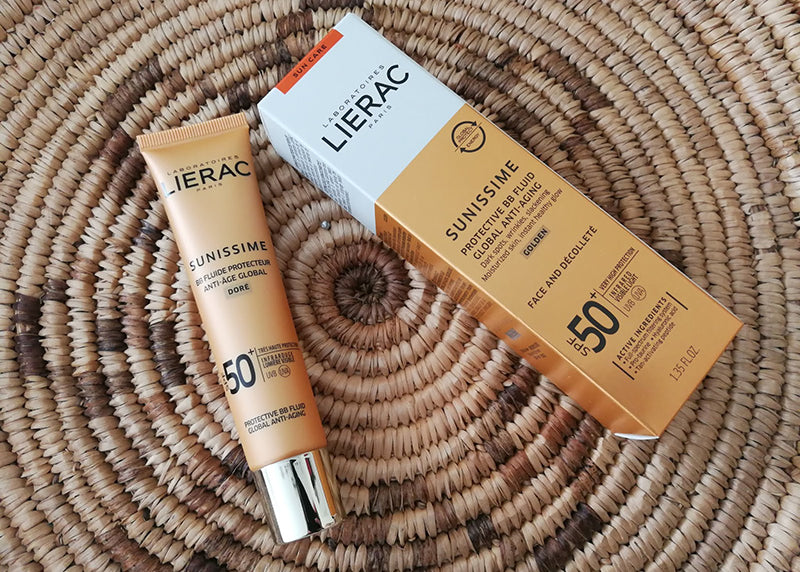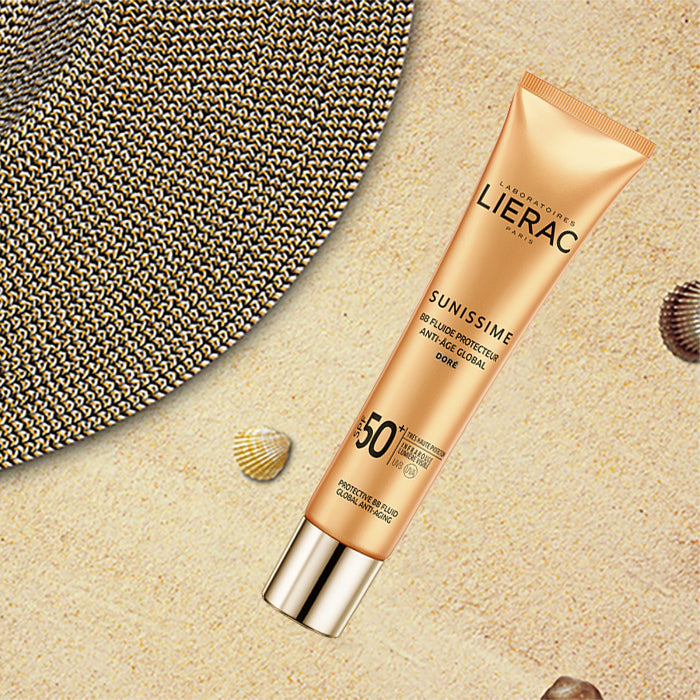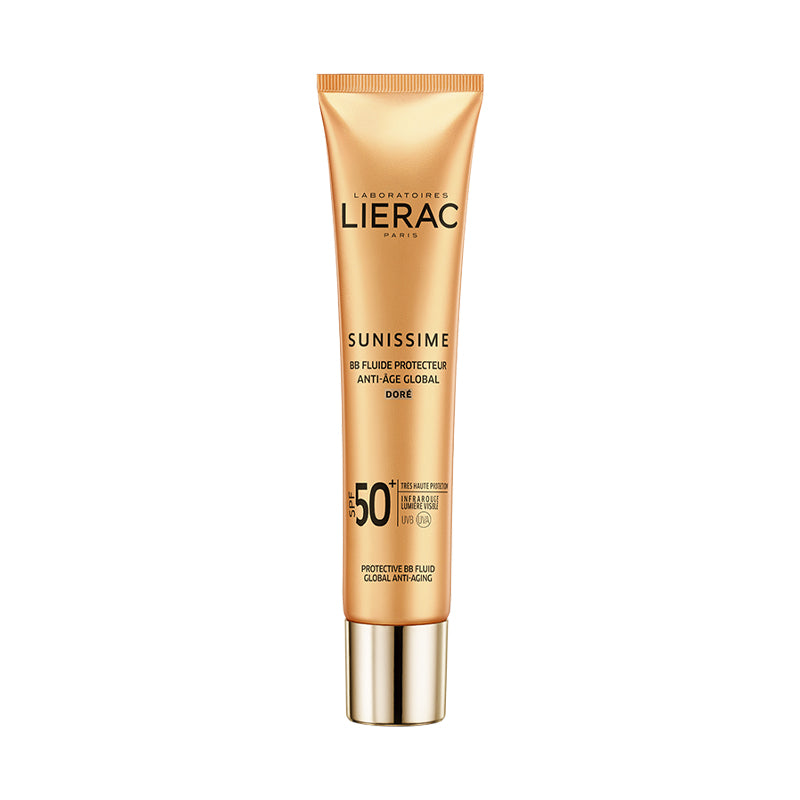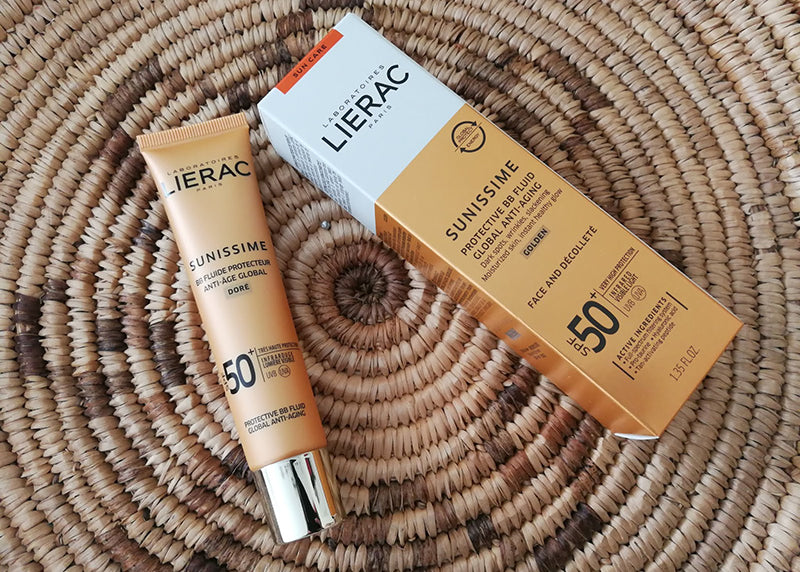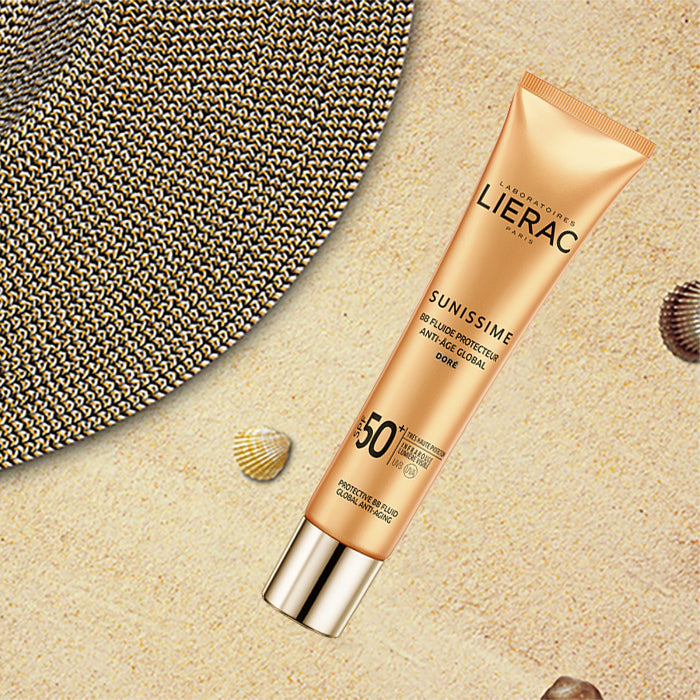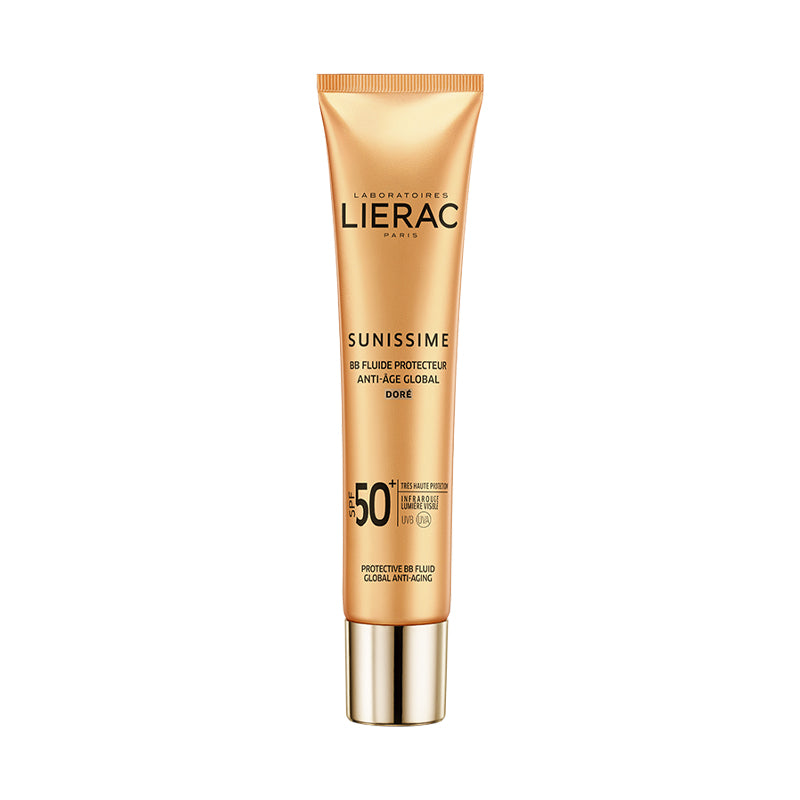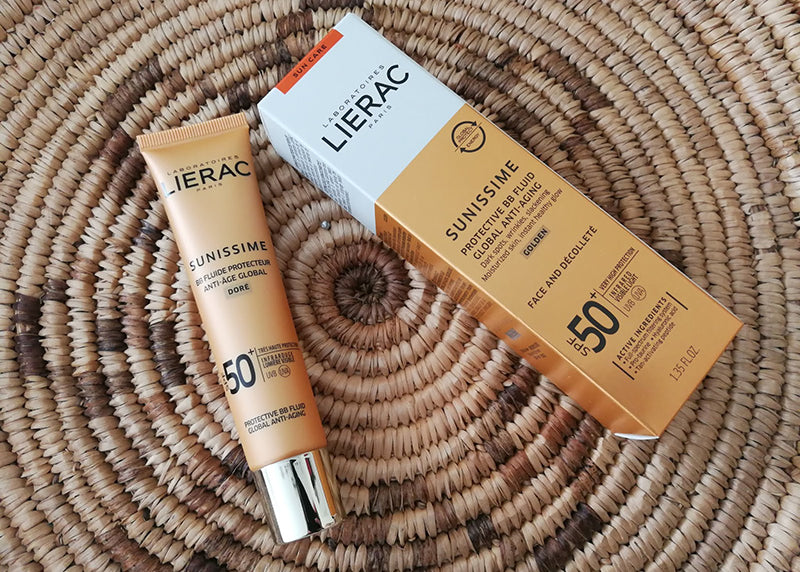 Lierac Sunissime BB Anti-Age Face SPF50 DORE
Lightweight, color-shielding cream with Global Protect Energy technology that offers ultra-wide range sun protection (UVA, UVB, Visible and Infrared). It also contains pro-taurine that turns the free radicals into an energy flow for the epidermis.
Hyaluronic acid hydrates and re-densifies the skin, while a tanning activation peptide contributes to a glowing, uniform,sun-free tan.

This delicate cream with the delicious scent of frozen bergamot, jasmine and coconut water melts on the skin and covers it with a light veil of golden dyestuffs that match all the color tones. The imperfections are reduced, the complexion of the skin is more homogeneous with beautiful satin texture.

Extremely wide spectrum protection [UVA, UVB, Infrared and Visible light]
Patented natural filter system (UVA / UVB) + plant flavonoids (infrared radiation) + Melanin Fractions (Visible Radiation): Protect the skin from visible signs of photoaging: wrinkles, loss of firmness and spots.
Pre-taurine: traps the free radicals created by UV rays and turns into tonic stimulant: the skin barrier is enhanced *, cell renewal is activated *, cell hydration is activated *: a better quality, hydrated and enhanced skin that looks toned.
 
Supplementary active ingredients
Hyaluronic acid: for smooth, re-concentrated and intensely hydrated skin.
Tanning Activation Peptide: Sets pigments for faster tanning without stains.

Use: Before sun exposure, apply in addition to your day cream throughout the face and décolleté. It does not leave any residues or marks. Renew every two hours application in case of direct exposure to the sun.

Size: 40ml