Free Shipping on orders $99+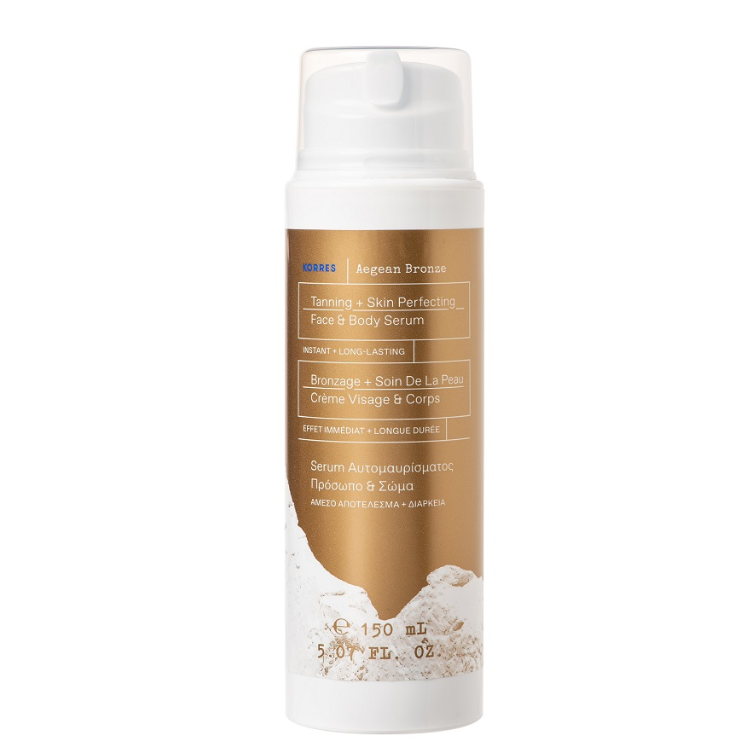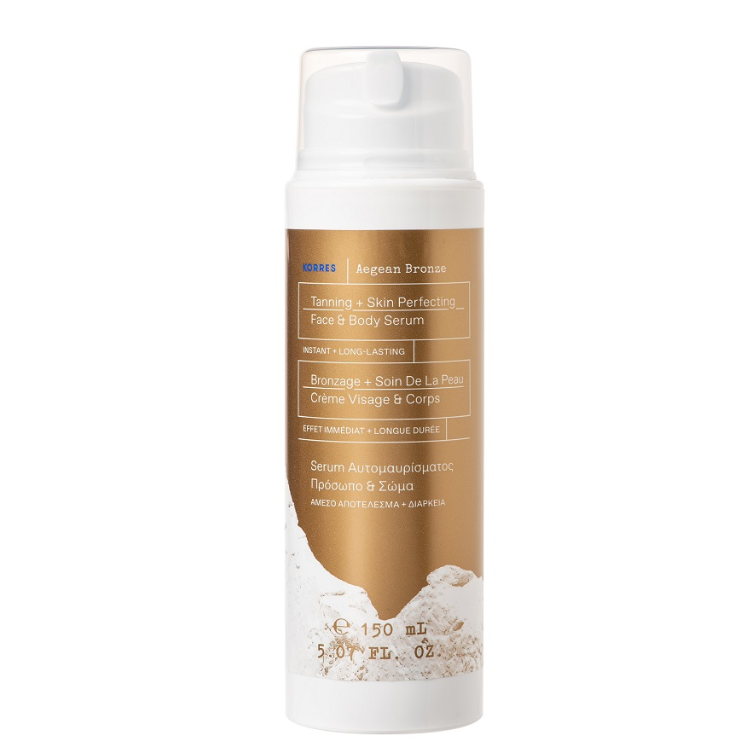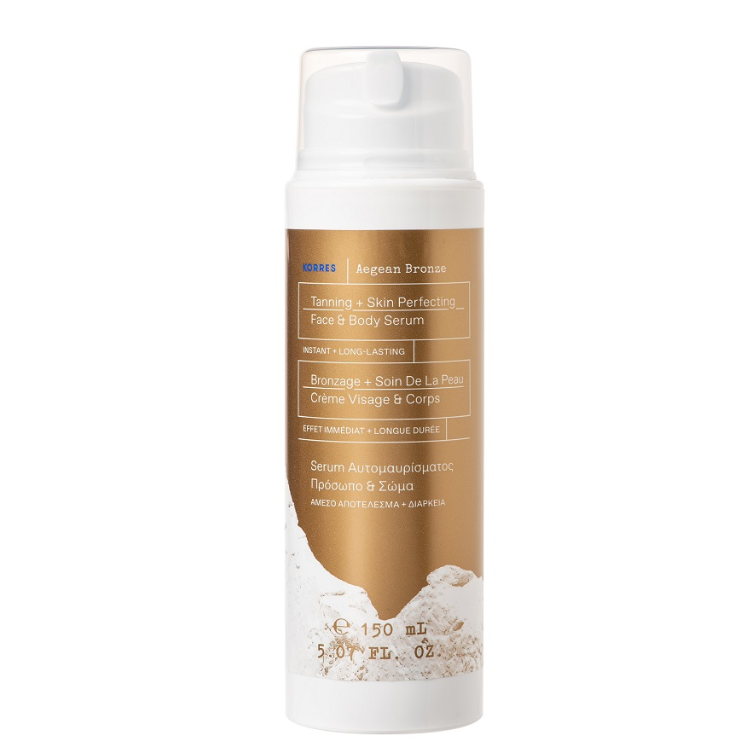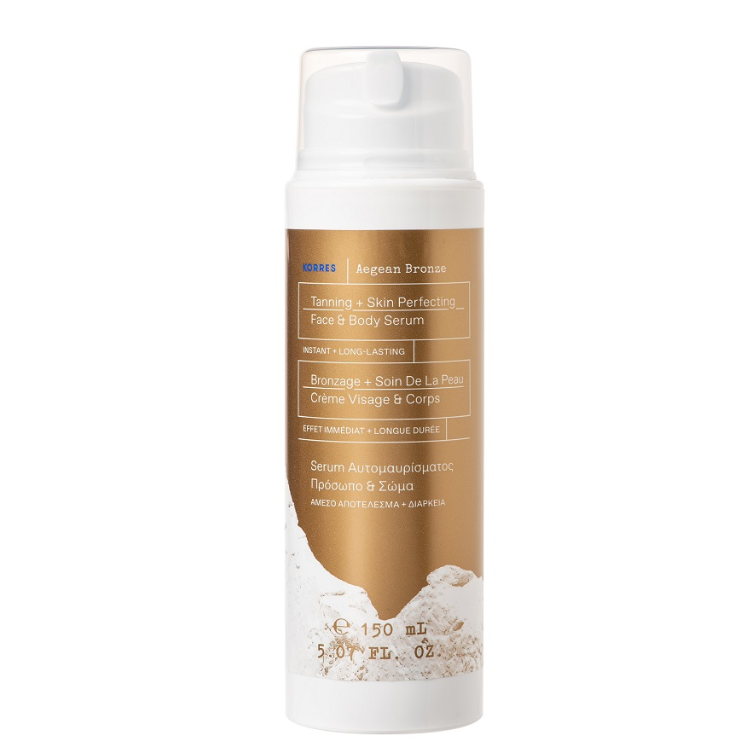 Korres Aegean Bronze Tanning + Skin Perfecting Face & Body Serum 150ml
A tanning and skin perfecting serum for immediate glow and lasting tan. As if you stepped off the beaches of Greece.
DIRECTIONS: For best results, exfoliate and moisturize your skin prior to application for an even flawless finish that allows the serum to be applied evenly. Pay special attention to hands, elbows, knees, chest, neck.
Make sure to use the gloves provided so the tanning serum does not sink into the inside of your hands.
Apply the serum directly onto your body and facial skin and massage in circular motions for an even application.
Start on larger surface areas and then lightly blend in any product remaining on your hand onto areas like knees and ankles that tend to be dry and absorb more color.
Use the color of the serum to guide your application evenly over your skin.
Size: 150ml