Free Shipping on orders $99+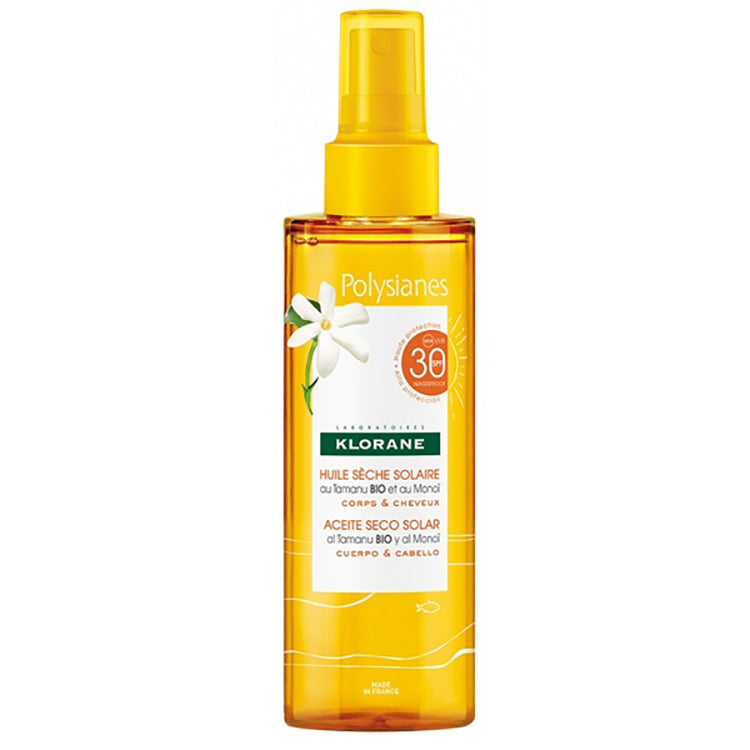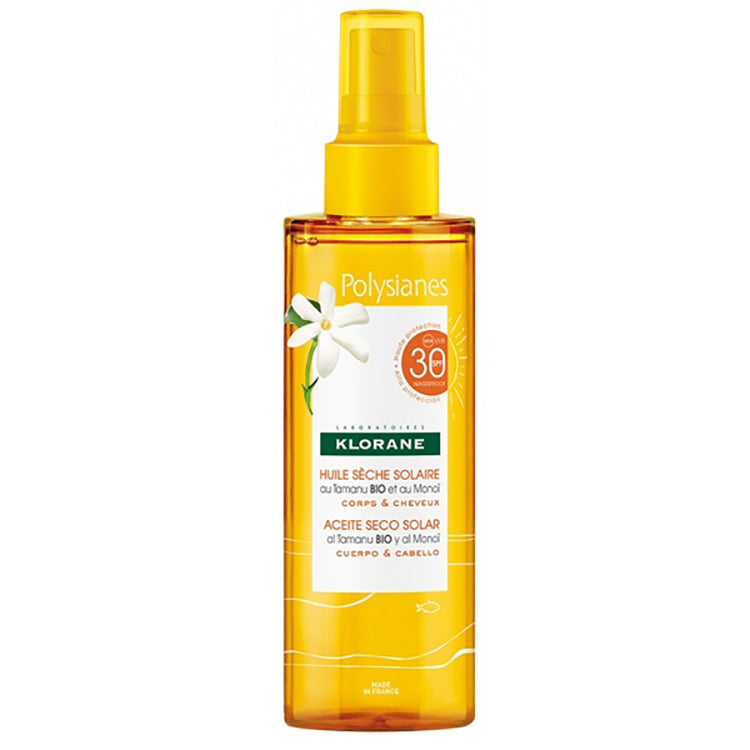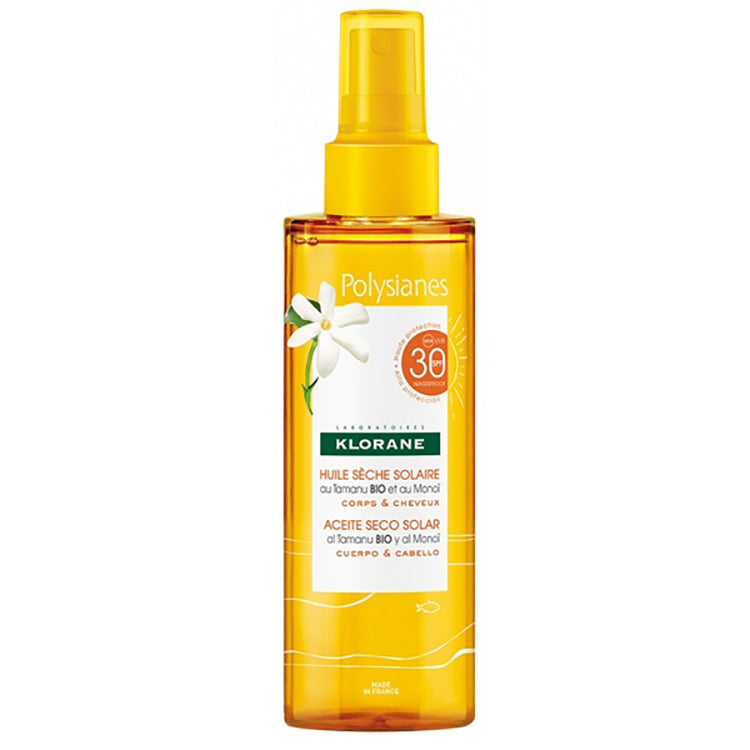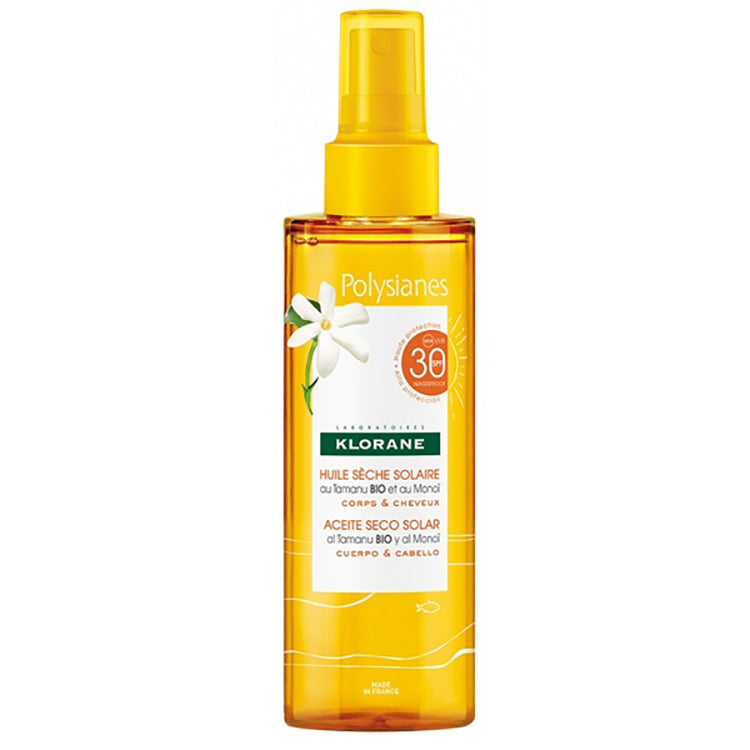 Klorane Bronzing Dry Oil SPF30
Dry oil with high sun protection to use both on the body and on the hair enriched with nourishing and illuminating properties.
 Klorane Polysianes Dry Solar Oil SPF30 200ml offers high sun protection for body and hair. It incorporates a new generation protective complex that offers high photostable, waterproof sun protection for all skin types. Moisturizing and nourishing action that improves the softness and flexibility of the skin and hair. Improves the luminosity of the tan thanks to its iridescent effect. Its formula, based on Monoï and Tamanu BIO and with a non-greasy texture, provides a progressive and long-lasting tan, leaving the skin satiny, silky and perfectly hydrated.
It is indicated for those who want to protect their skin from the sun's rays.
HOW TO USE
It is recommended to apply the dry oil on the clean and dry skin of the whole body before sun exposure through gentle massages until it is completely absorbed. Renew frequently to maintain the level of protection. You can apply it after sun exposure to hydrate your skin or hair and perfect your tan.
Size: 200ml