Free Shipping on orders $99+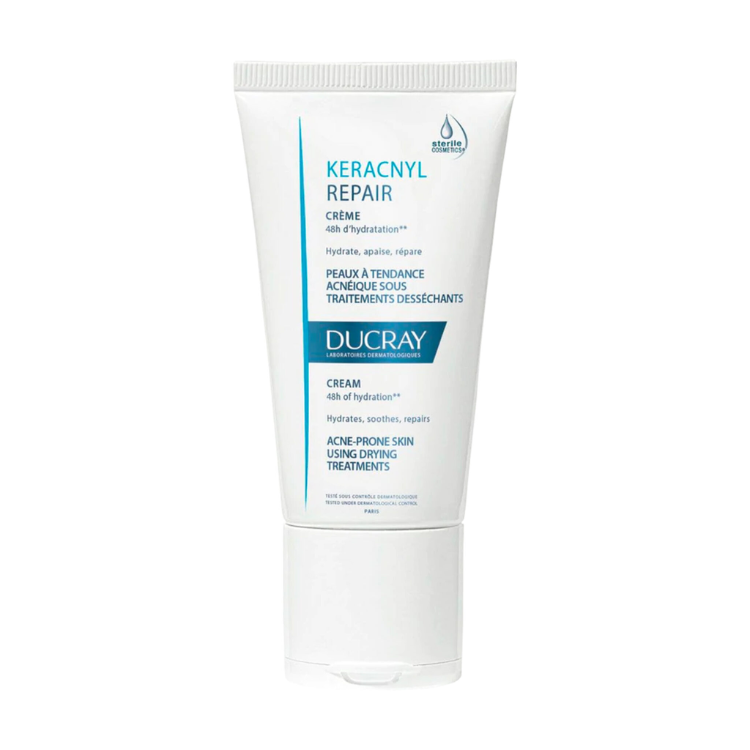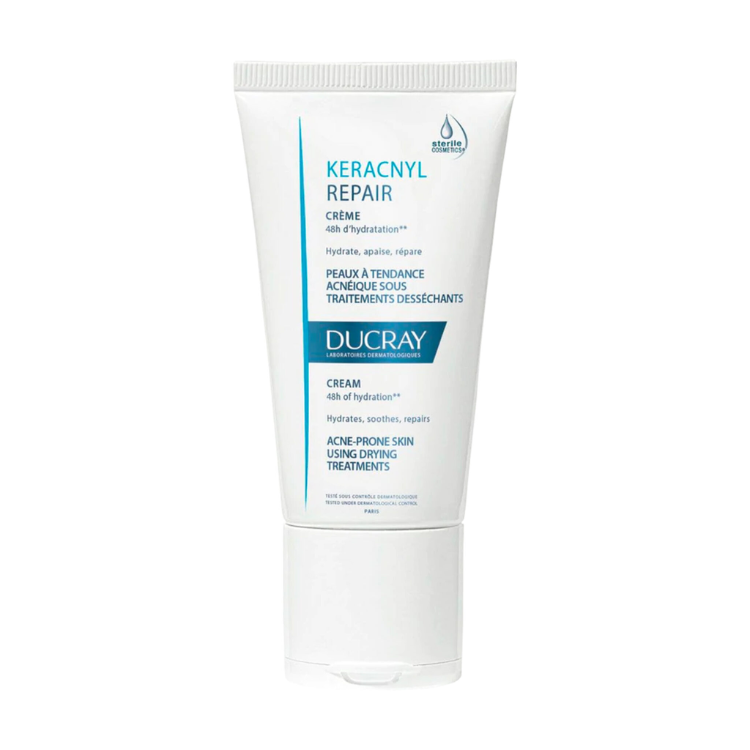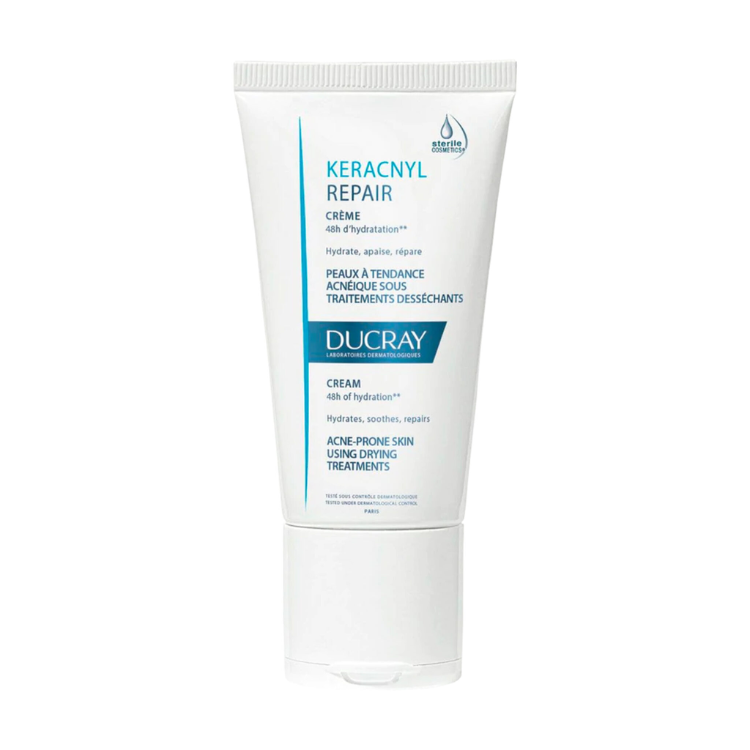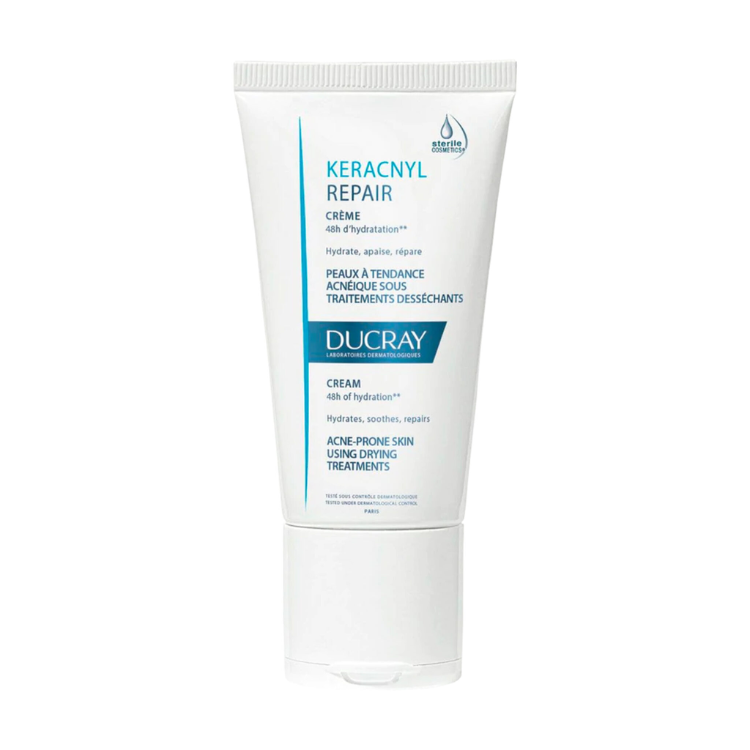 Ducray Keracnyl Repair Creme for Acne Prone Skin
Keracnyl Repair moisturizes, repairs and soothes. The hydroxylysine stimulates the synthesis of natural moisturizing factors (NMF *) and helps the skin to protect from harmful effects of free radicals. Vitamin F balances hydrolipid film of the skin.

Keracnyl Repair soothes the feeling of tightness and irritation. The skin is moisturised, regaining comfort and elasticity. Very good tolerance and results, clinically proven in combination with systemic medications for acne.

Use: Apply to face 1-2 times a day. Avoid contact with eyes. It is normal to have to push a little more this tube to come out product. Because the product contains no preservative, in any way do not cut the tube.
Size: 50 ml