Free Shipping on orders $99+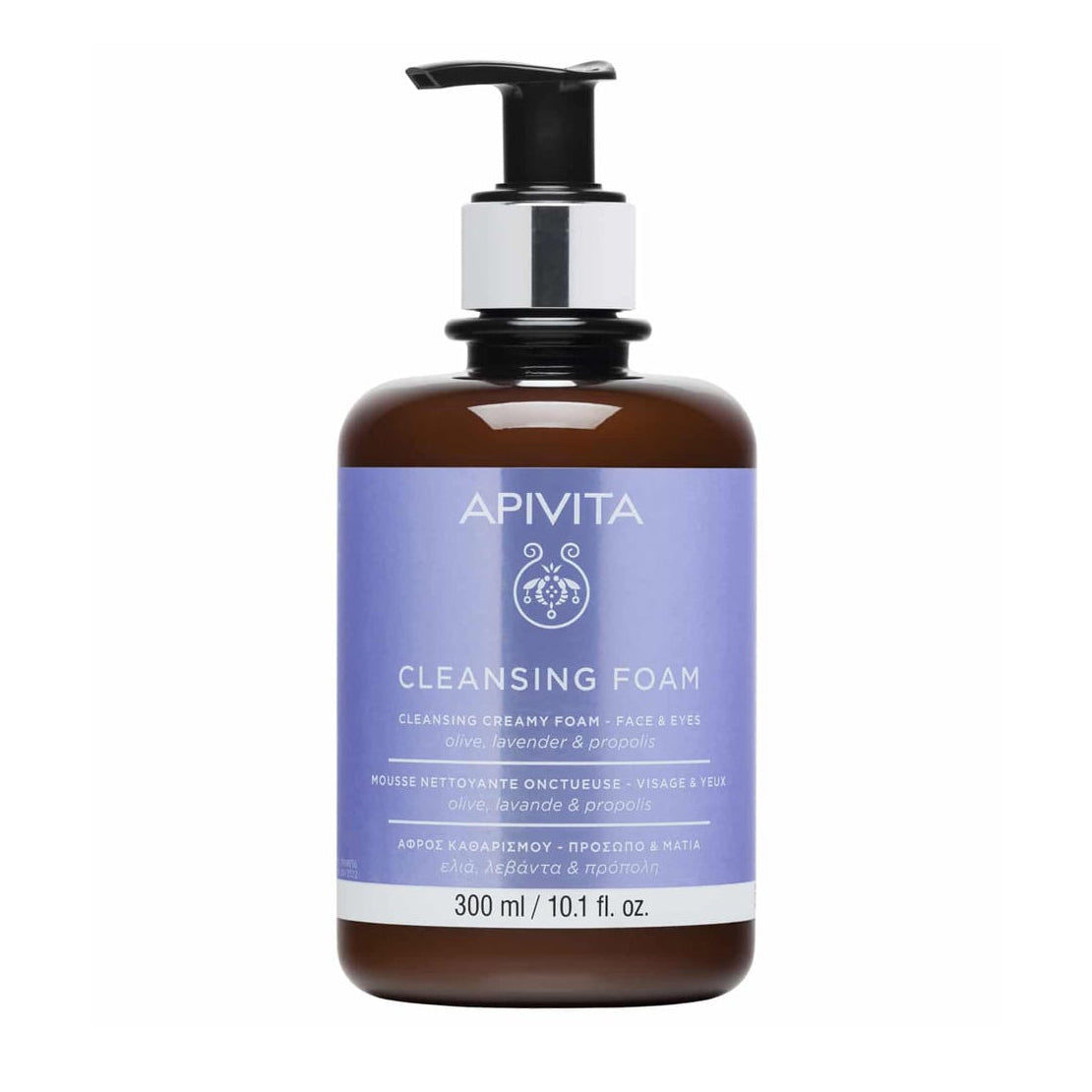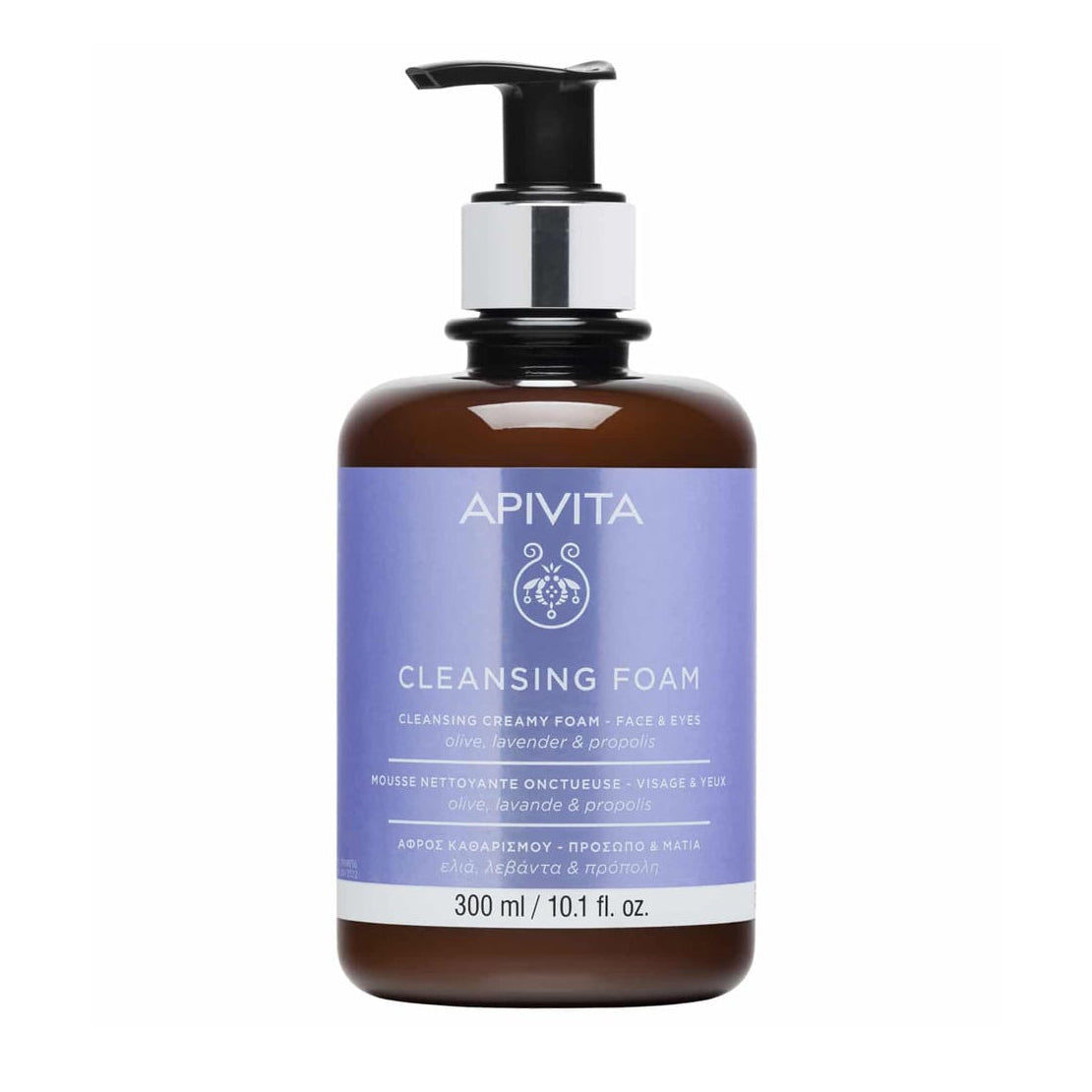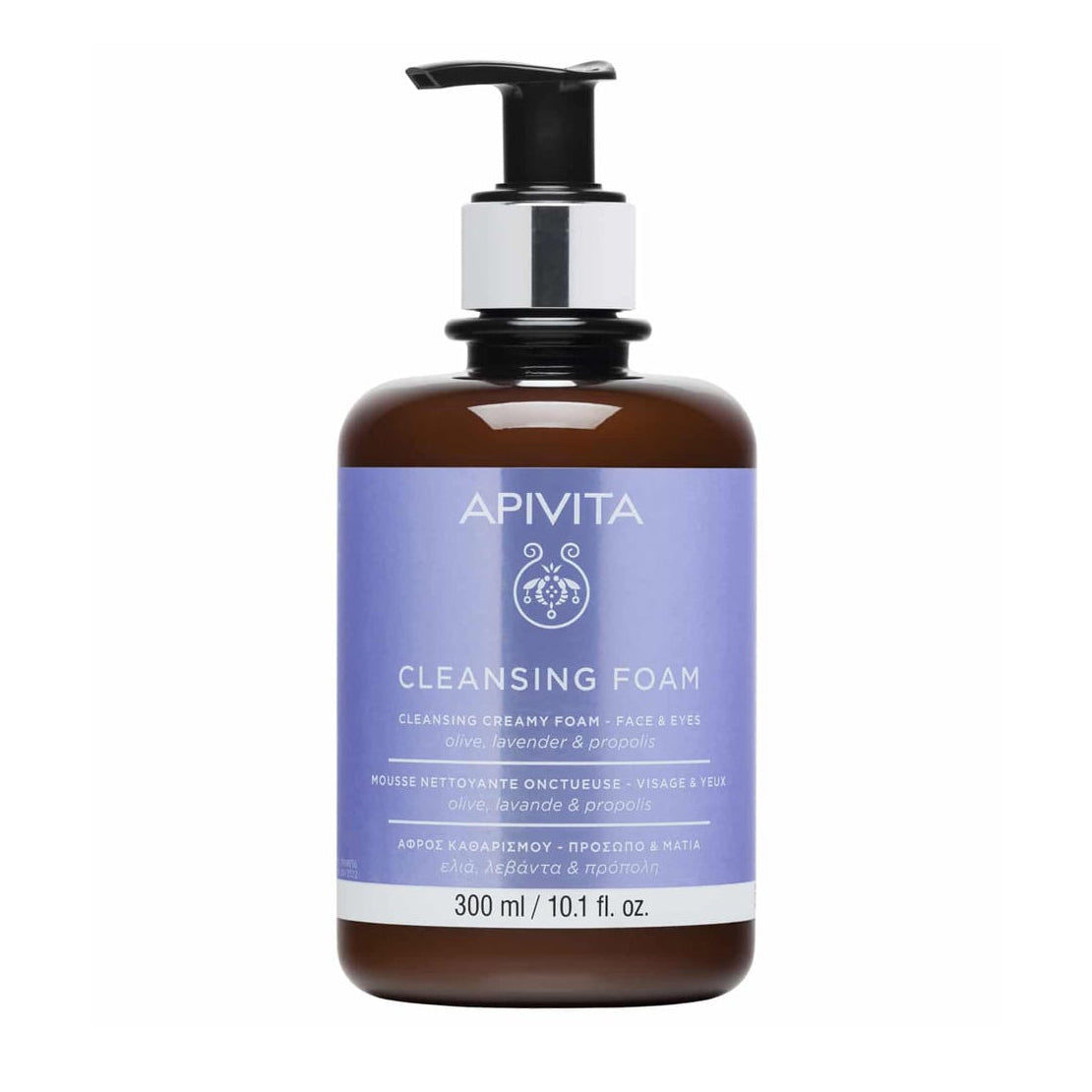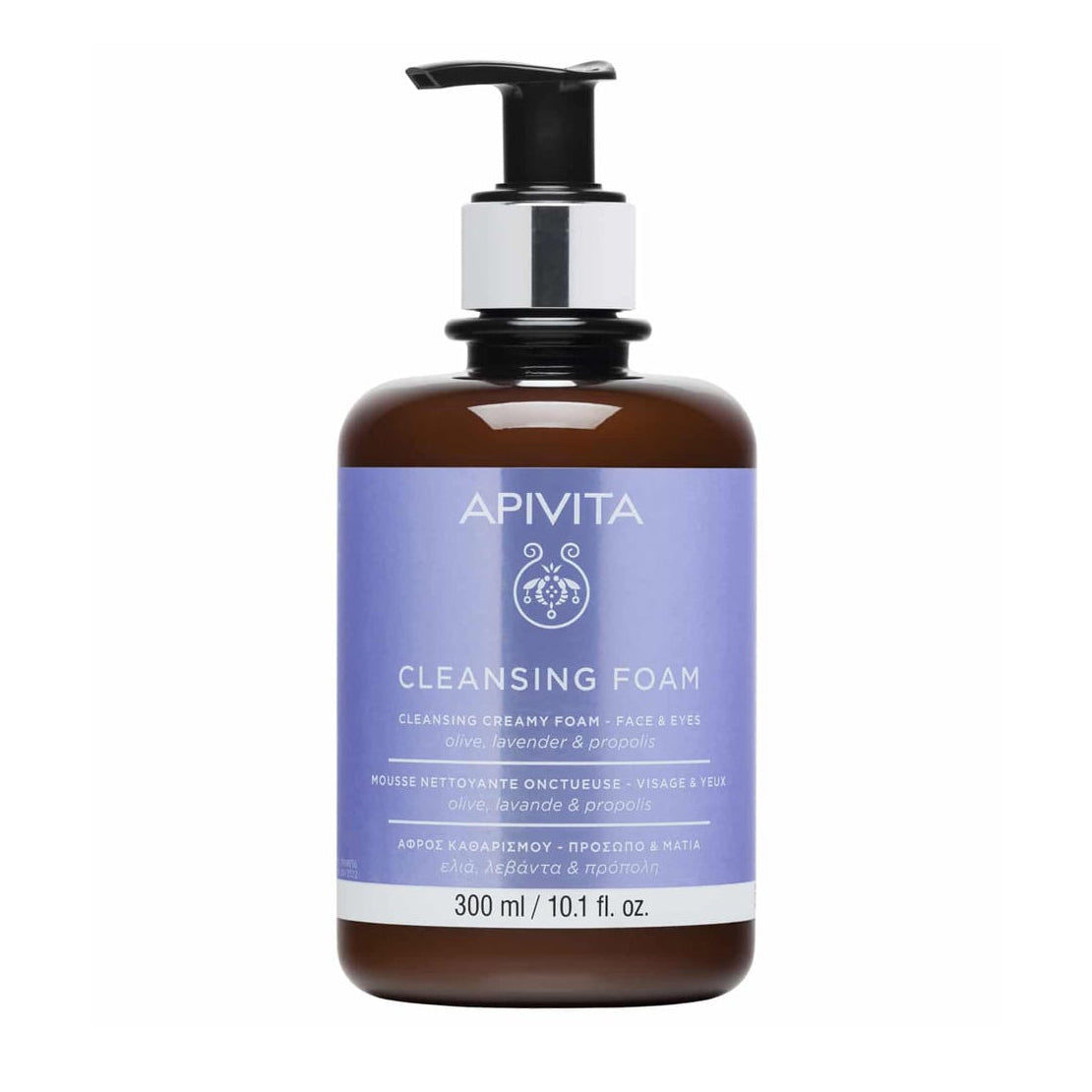 Apivita Creamy Face Foam - Olive & Lavender 300ml
Cleansing creamy foam with olive, lavender & propolis that effectively cleanses the face and eyes without causing dryness.

Removes make-up and impurities with mild cleansing agents and saponaria
Soothes and leaves skin fresh, clean and comfortable with olive, lavender and panthenol
Provides antioxidant protection with propolis extract
Revitalizes thanks to its fresh floral scent
Offers extra anti-pollution action with rosehip infusion
The water in this formula has been replaced by an antioxidant wild rose infusion.

Use: Massage gently over wet skin (face and eyes), then rinse off.
Size: 300ml