Free Shipping on orders $99+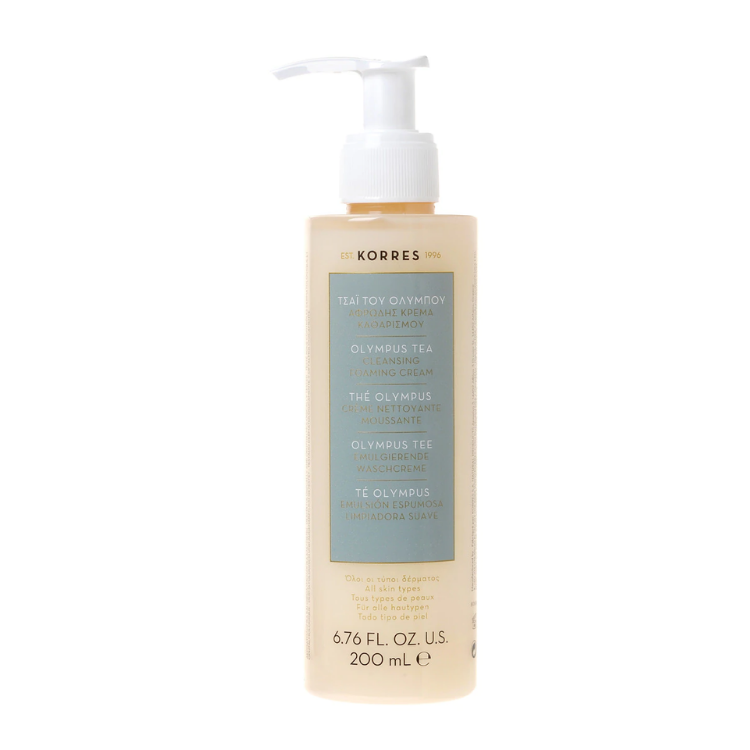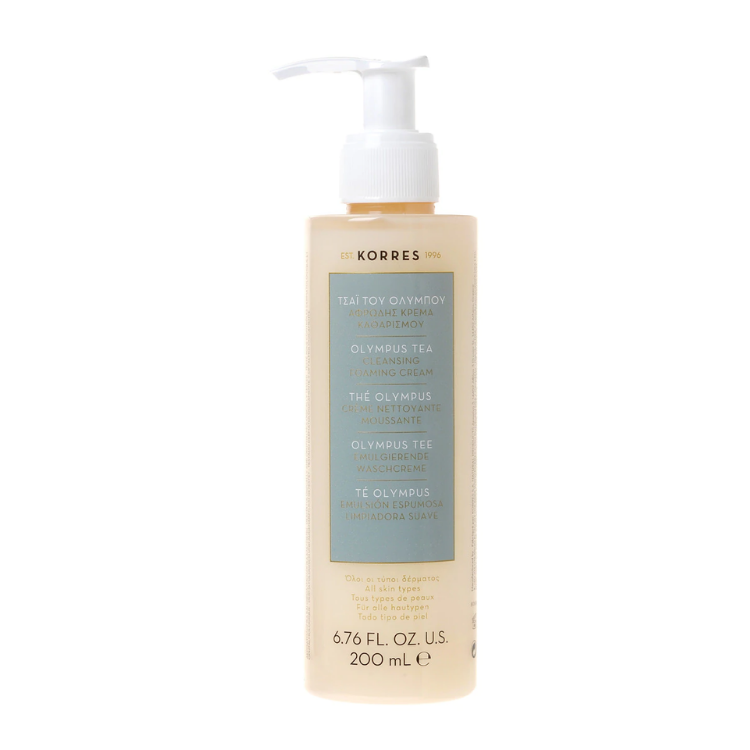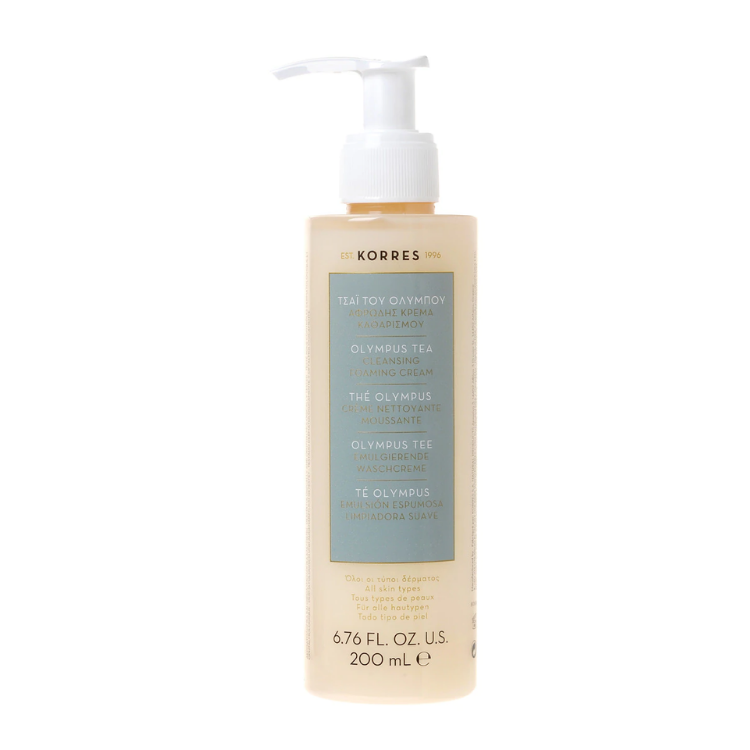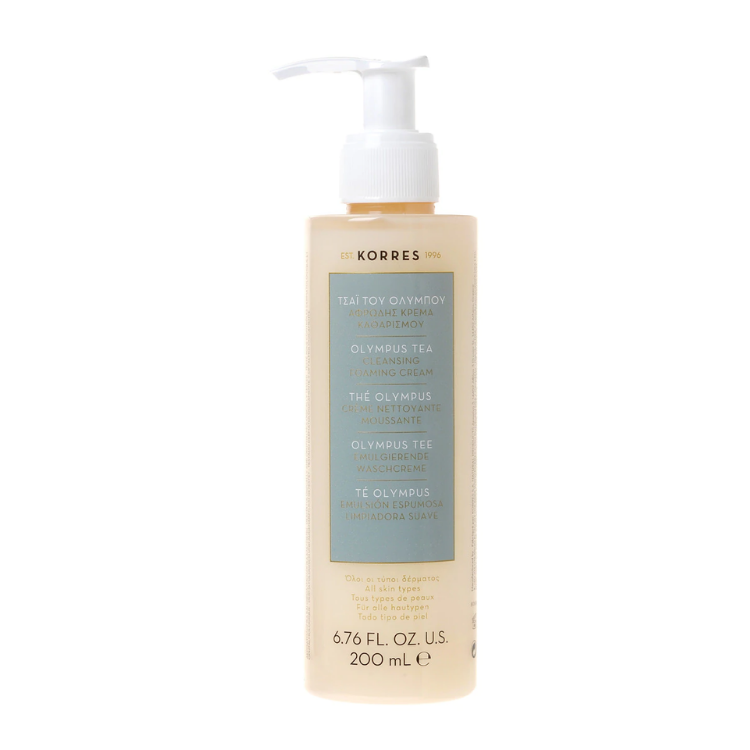 Korres Olympus Tea Cleansing Foaming Cream 200ml
Rich foaming cream for face and eyes, which effectively removes dirt, makeup and mascara. Enriched with extract biological Tea Sideritis scardica from the foothills of Mount Olympus, removes external environmental pollutants, leaving the skin smooth and soft. Without soap.

Natural ingredients:
- Tea of ​​Olympus: Tea extract from organic farming in the foothills of Mount Olympus with excellent antioxidant and antibacterial properties.
- Citrus, Brocolli and Aloe Blend: A mixture of antioxidant flavonoids from citrus fruit, broccoli extract and aloe leaf, which protects skin cells against toxins and environmental pollution, and activates the enzymes responsible for detoxifying the skin.
- Vitamin C: It offers luster, uniform tone and antioxidant action.
- Calendula: soothing, emollient and antiseptic action.
- Pro-Vitamin B5: Provides long-lasting hydration, soothing and improves skin texture.

Use: Apply in a circular motion on wet skin, gently massage and rinse thoroughly.
Size: 200ml