Free Shipping on orders $99+ | Vichy 10% OFF - Discount at Check-out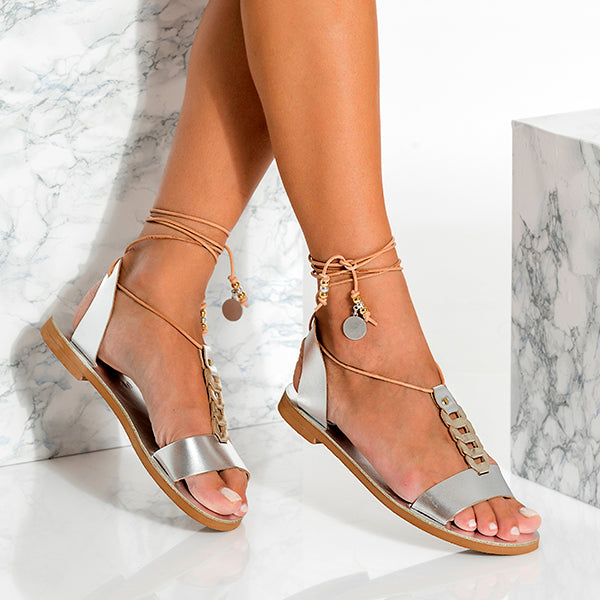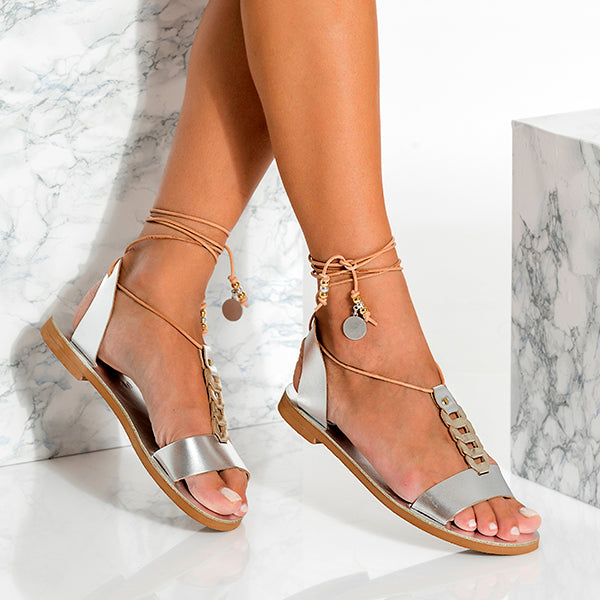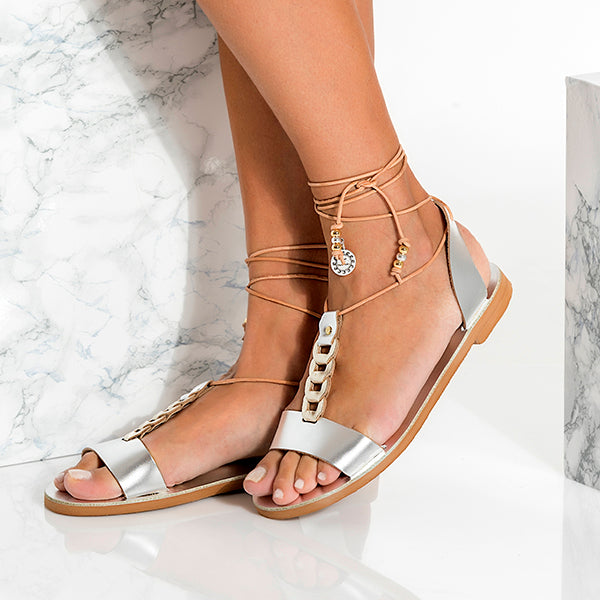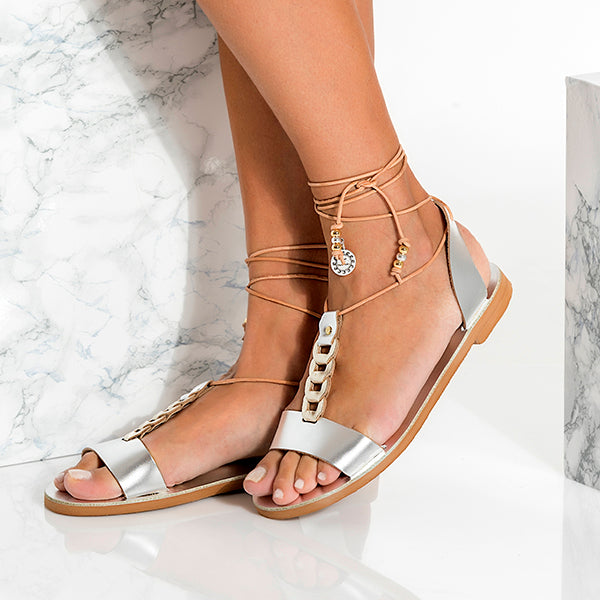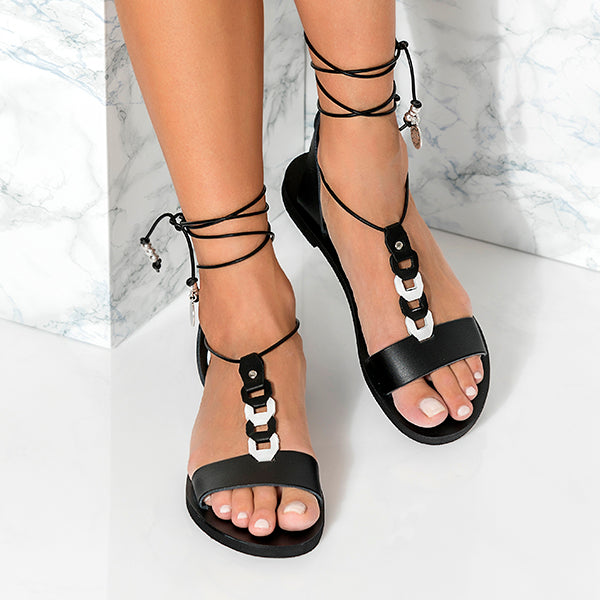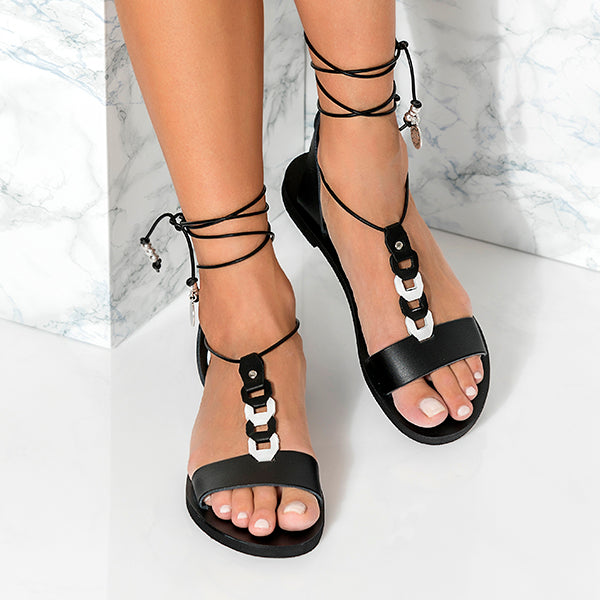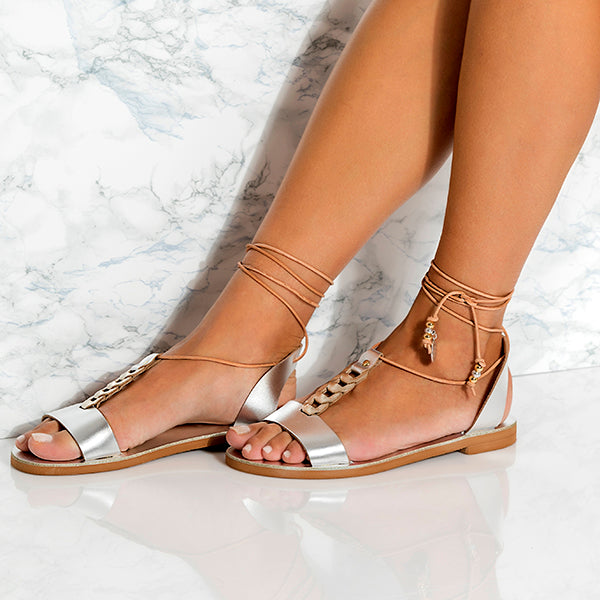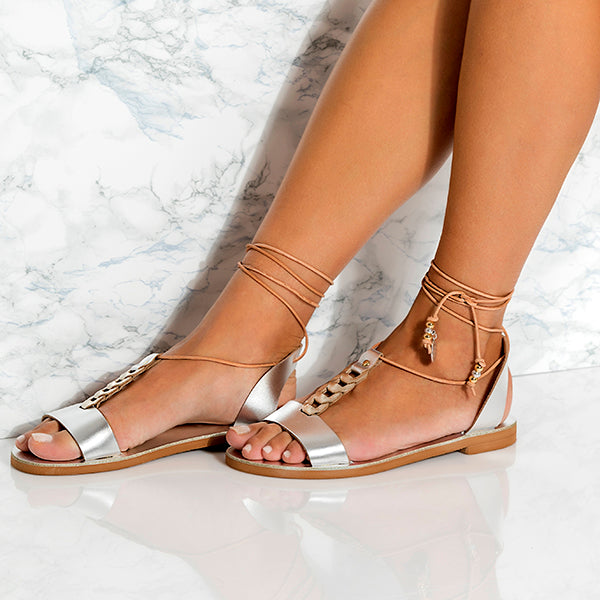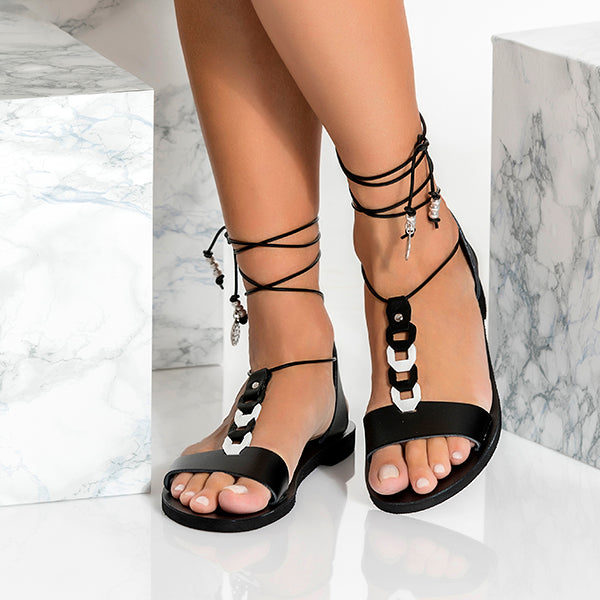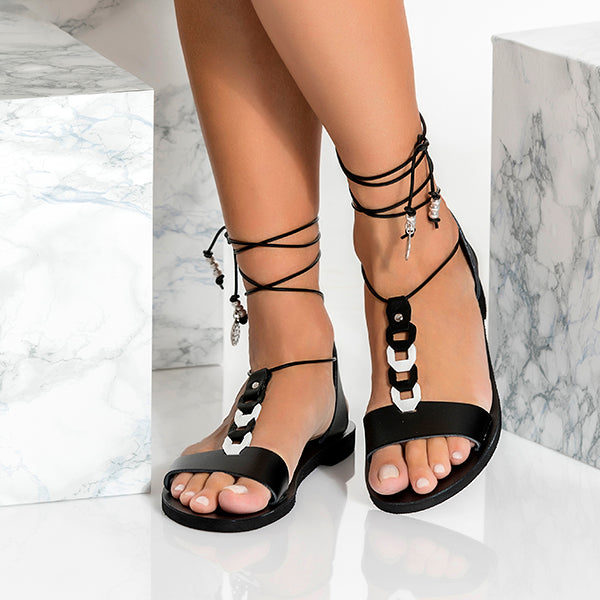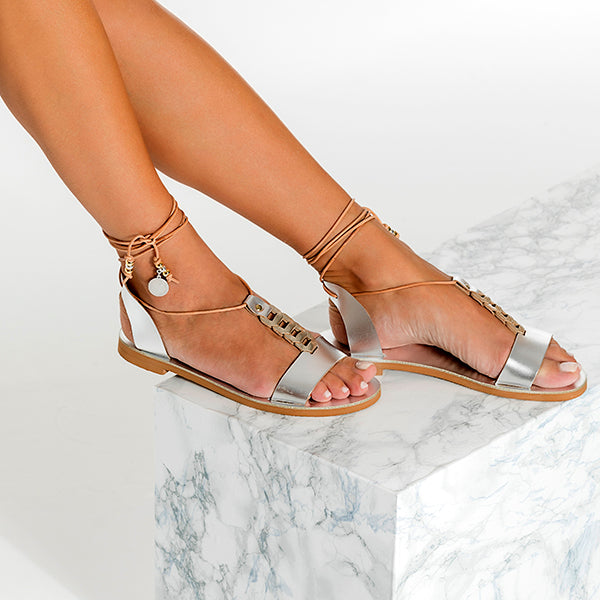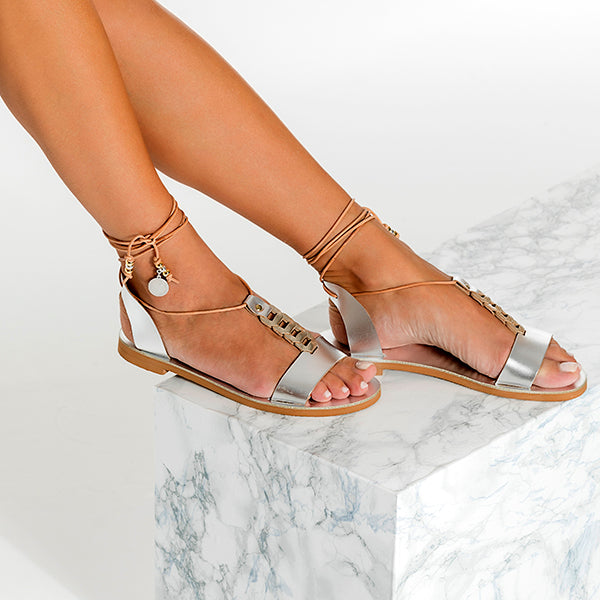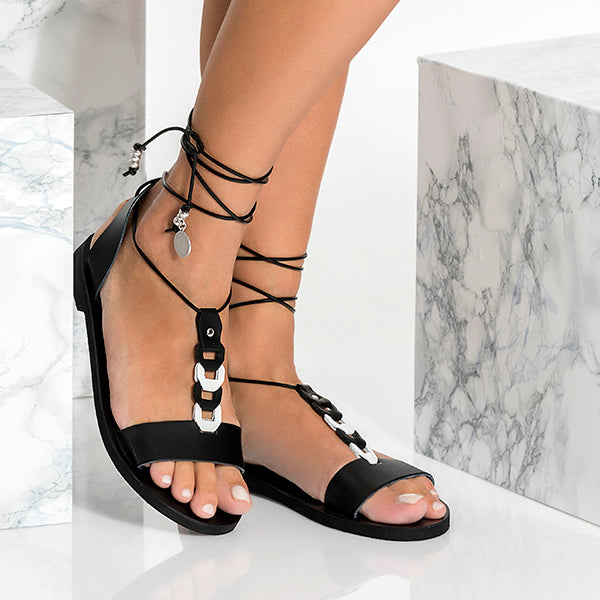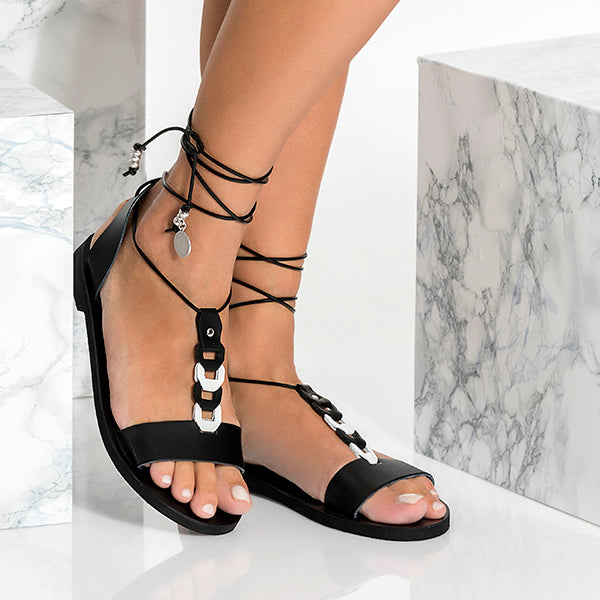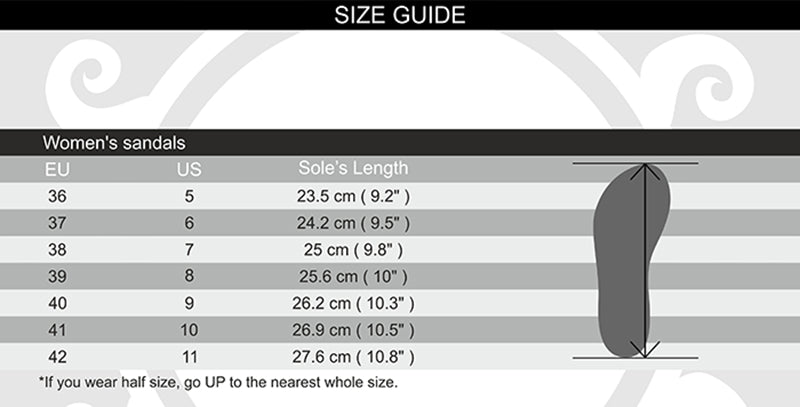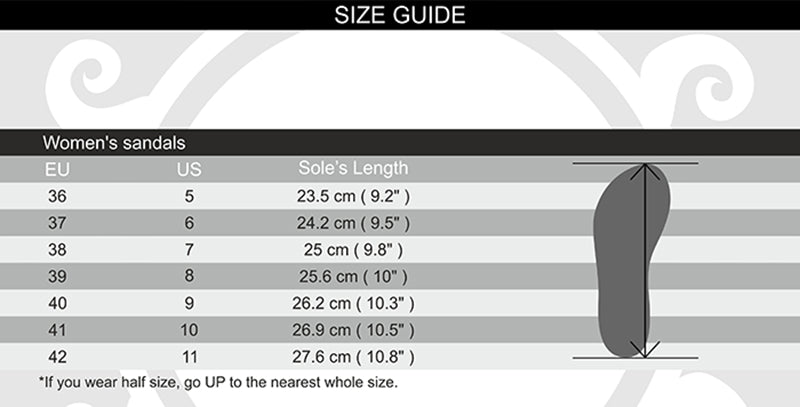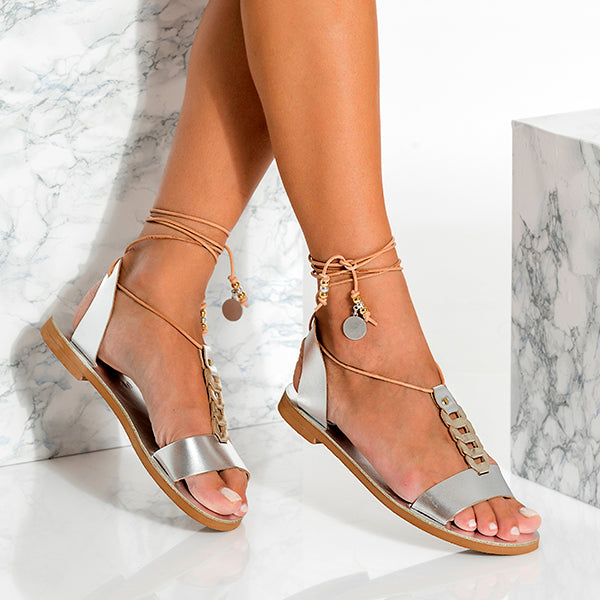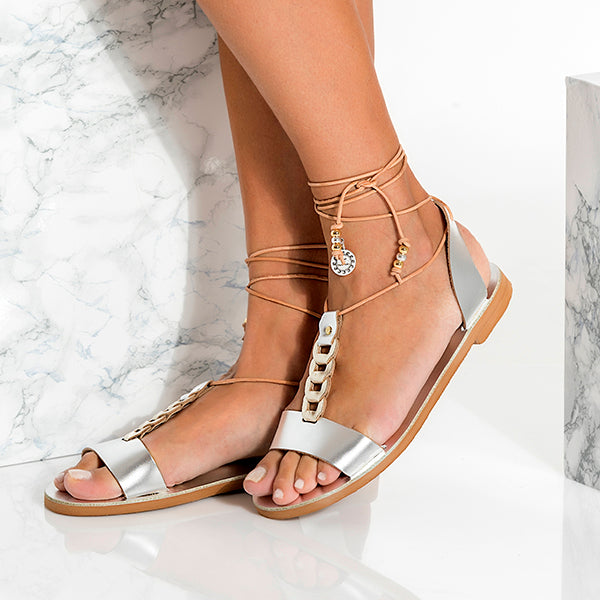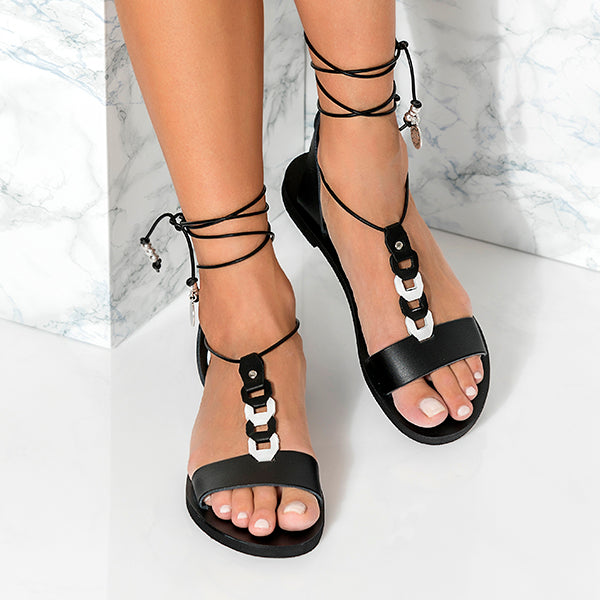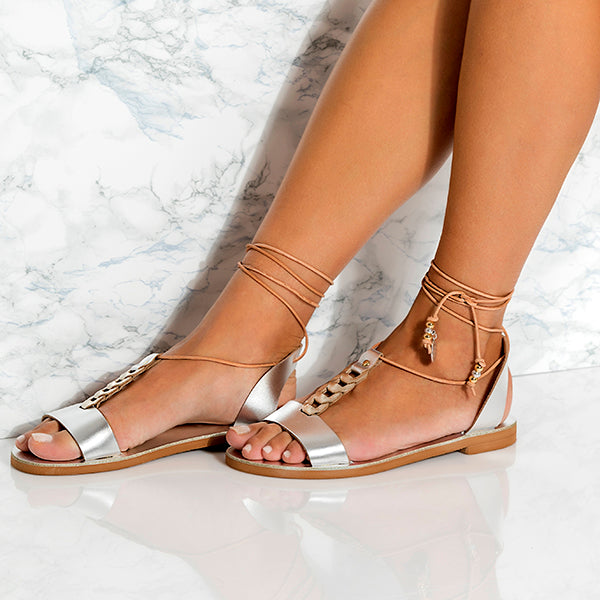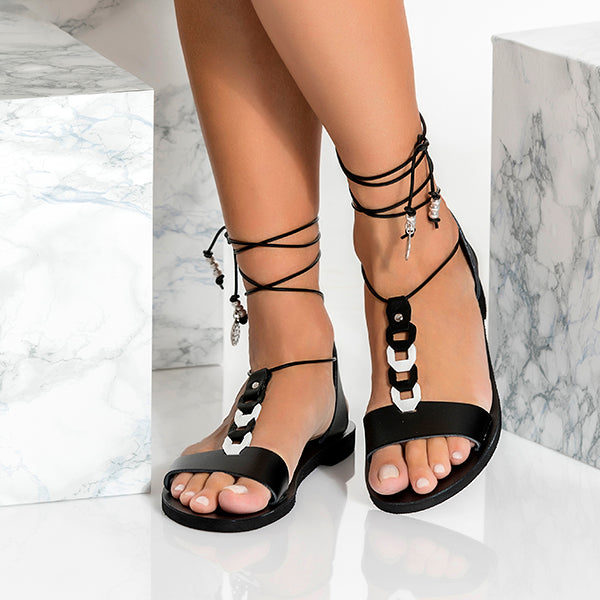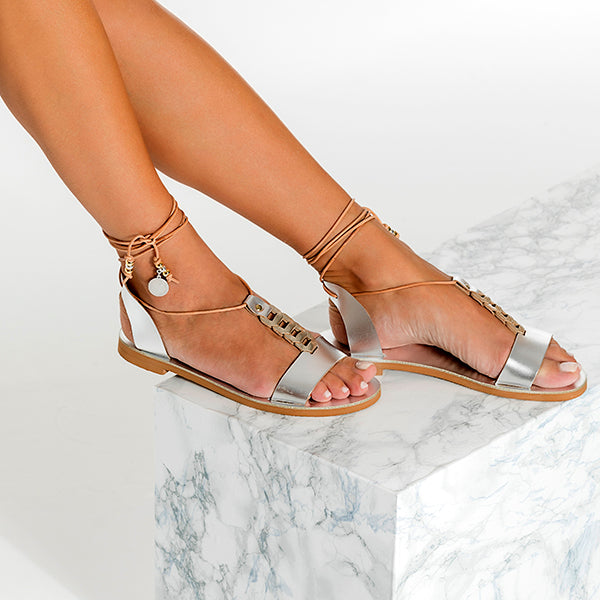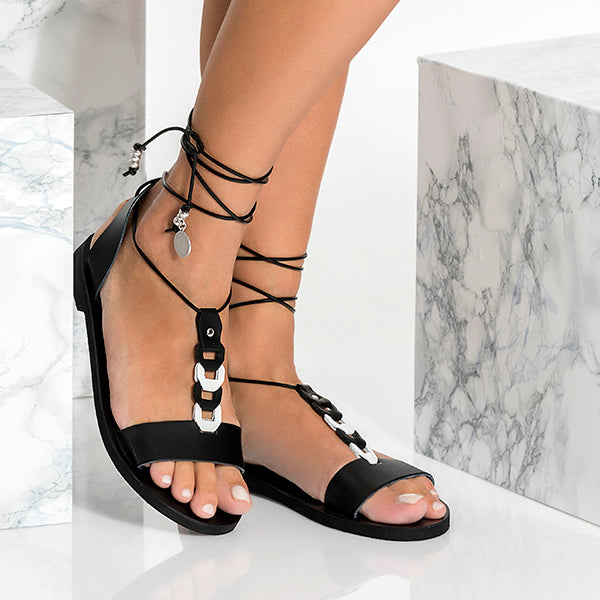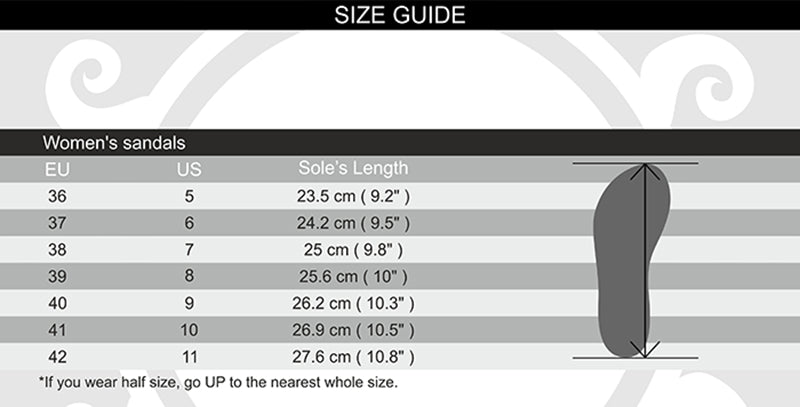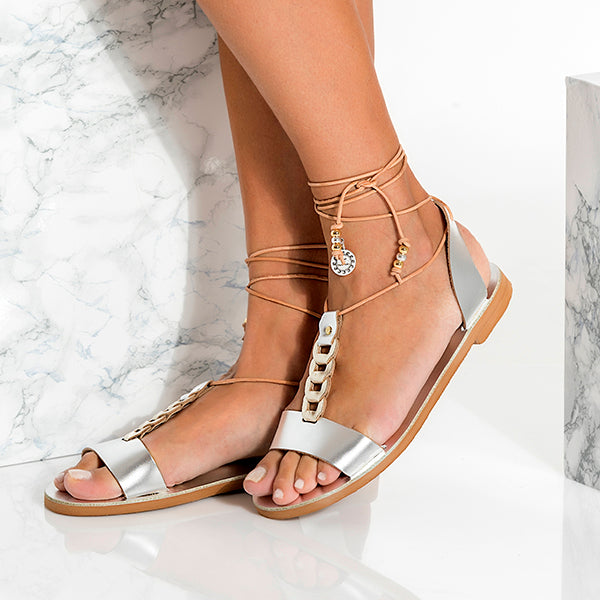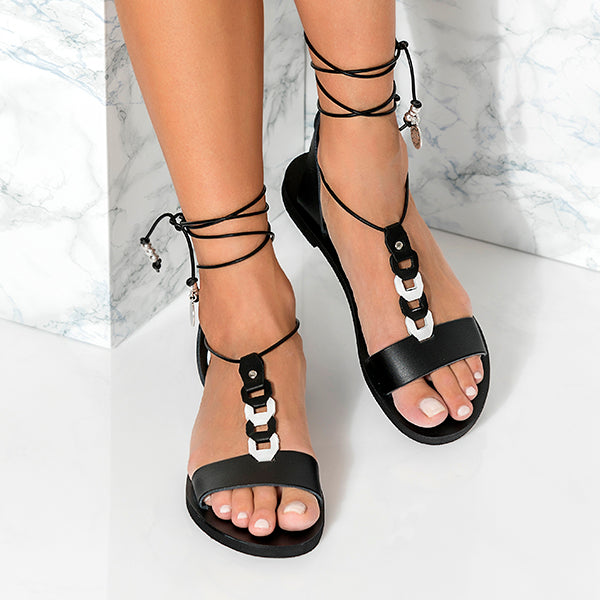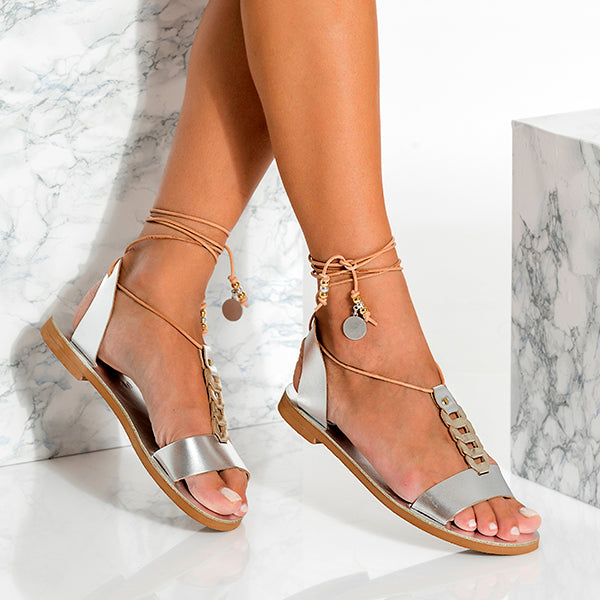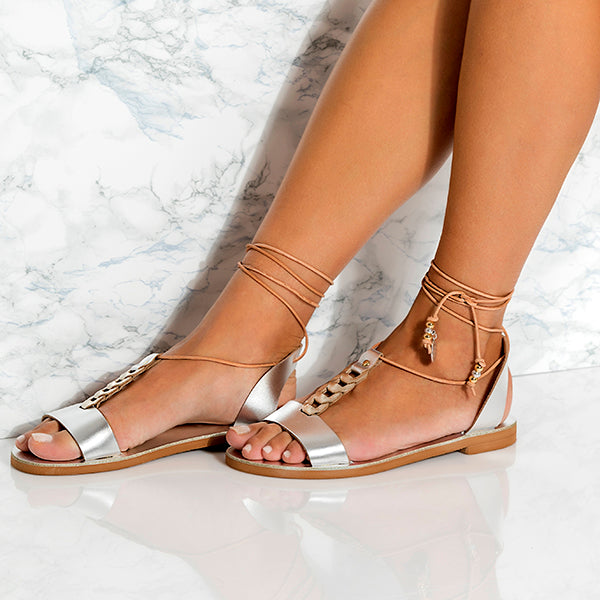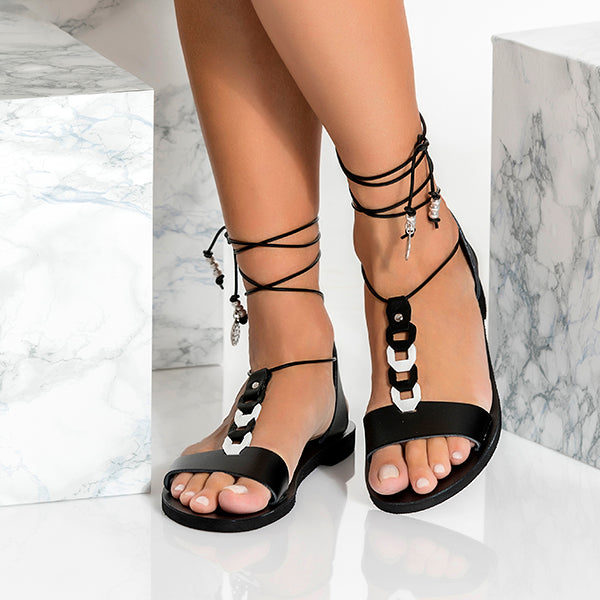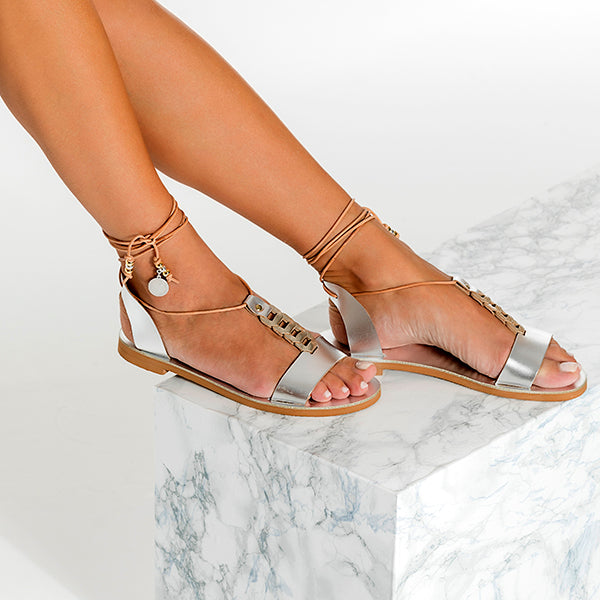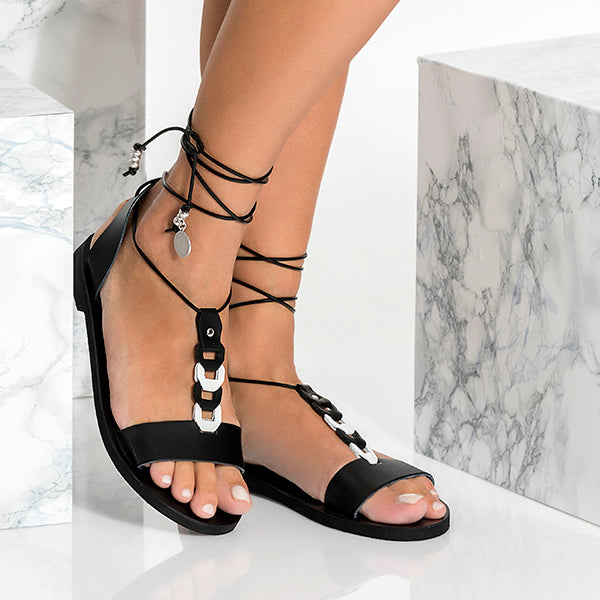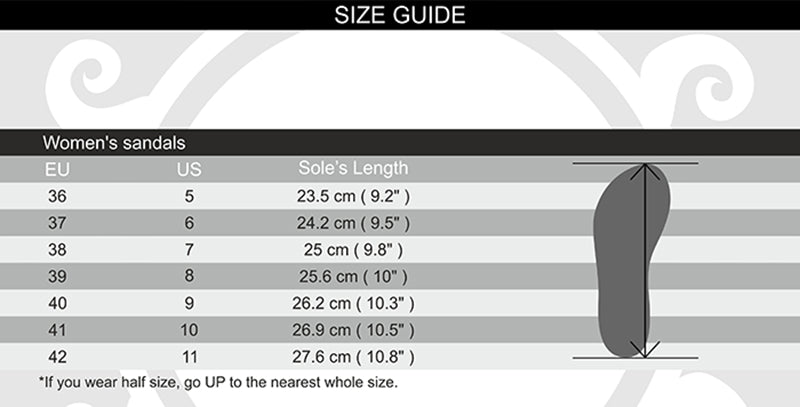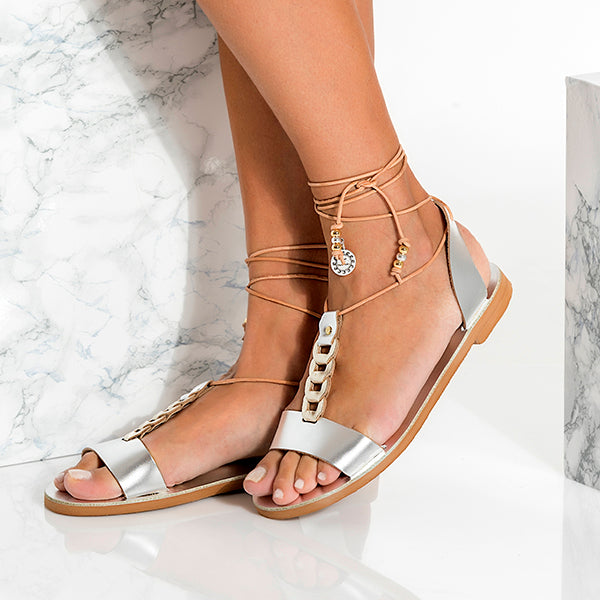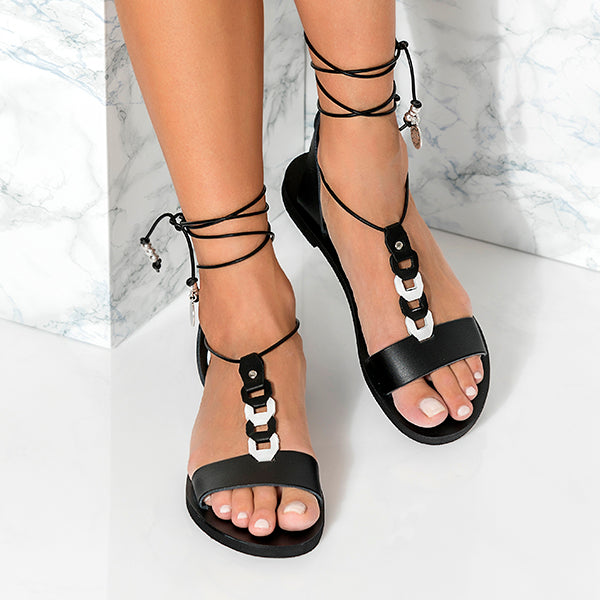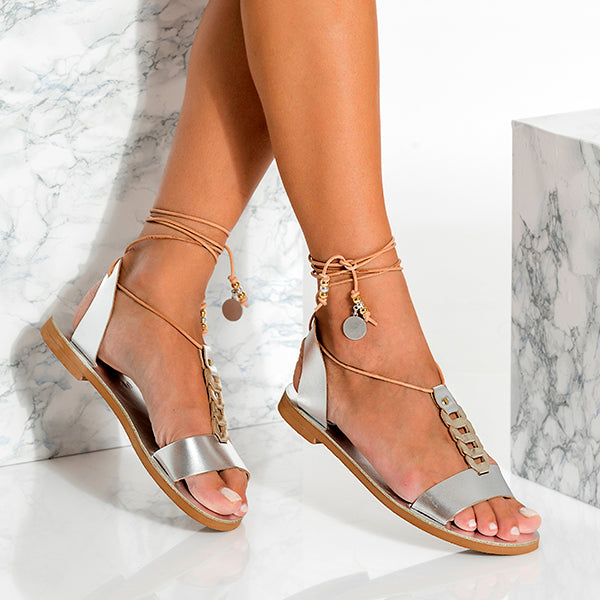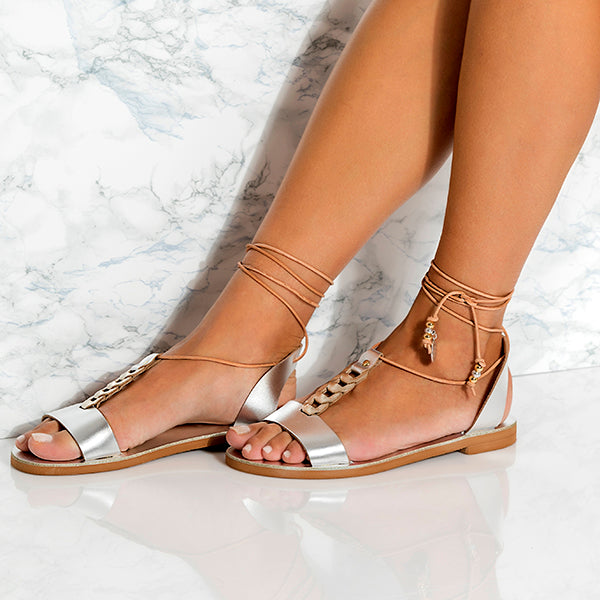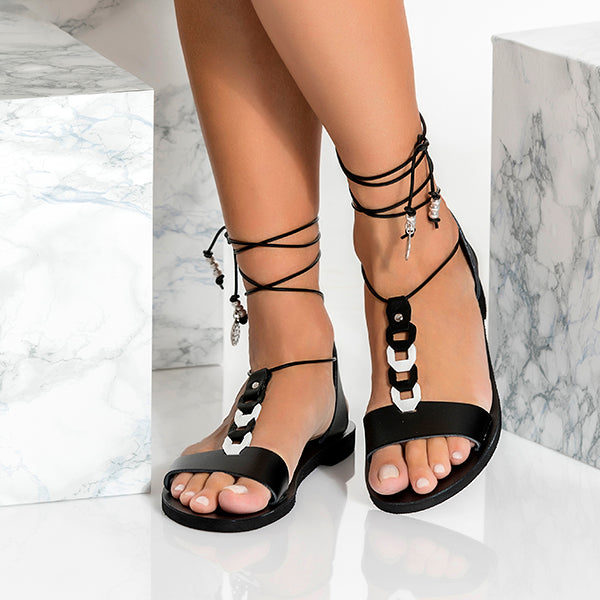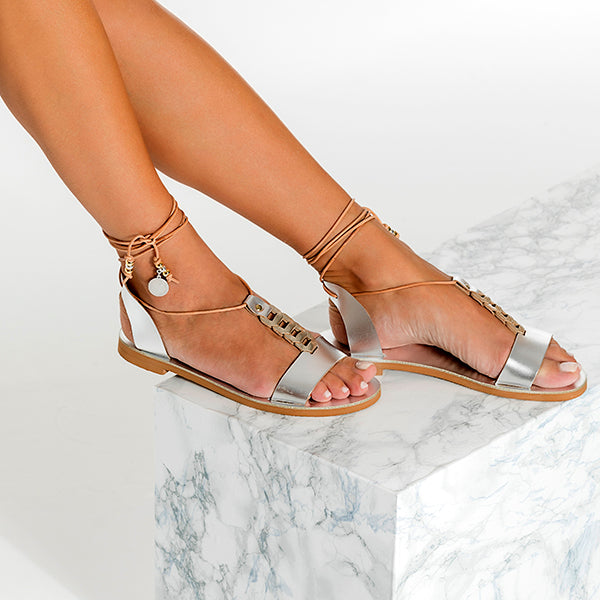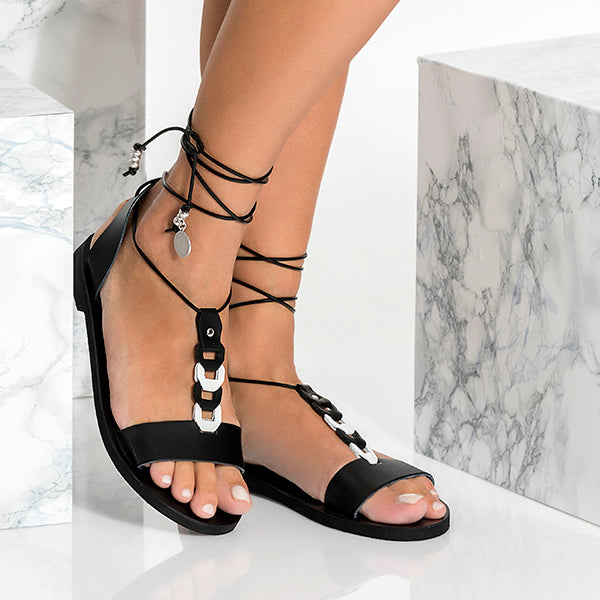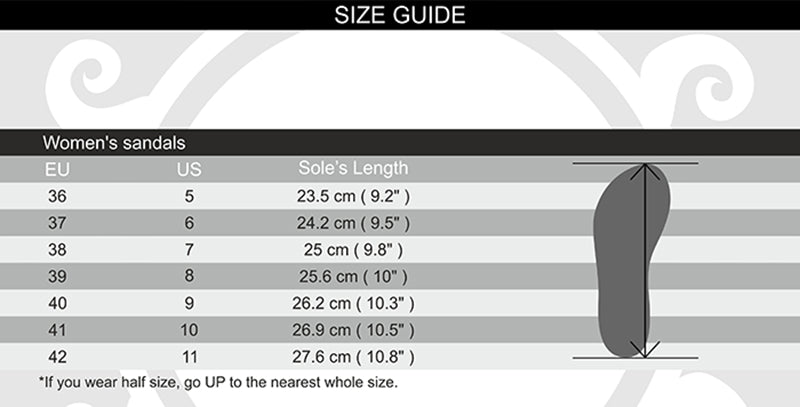 Lace Up Sandals
Sandals are handmade of top quality leather in silver, embellished with our signature leather chain in gold that lays flat against the arch of the foot.
The leather cords have silver plated endings while wind around the ankle and tie in a double knot.
This stunning pair is perfect for a beach wedding but works well with casual summer dresses and denims.
PLEASE SEE SIZE CHART - Please order one size UP from your US Size.
If we DO NOT have your size available, PLEASE send us an email for special order- info@thepowerchic.com