Free Shipping on orders $99+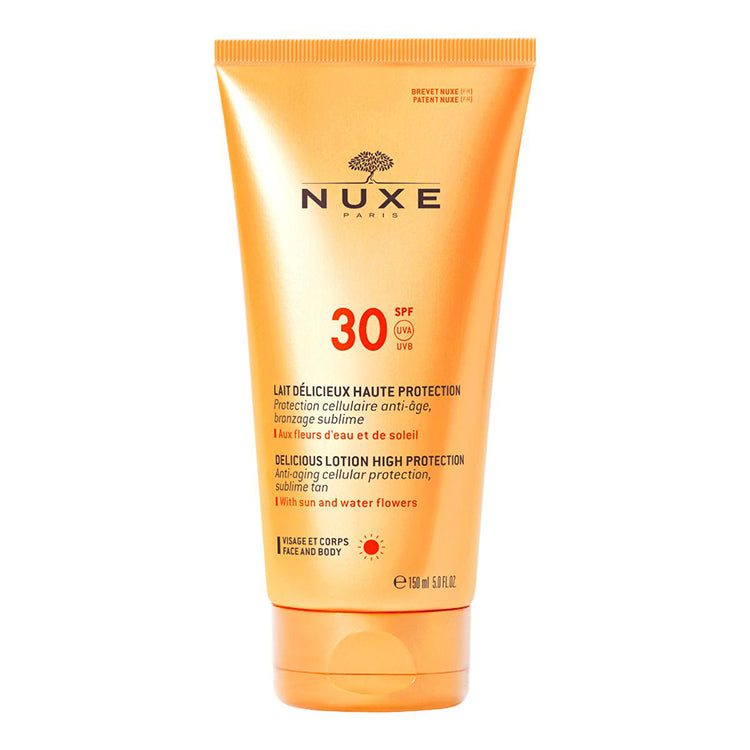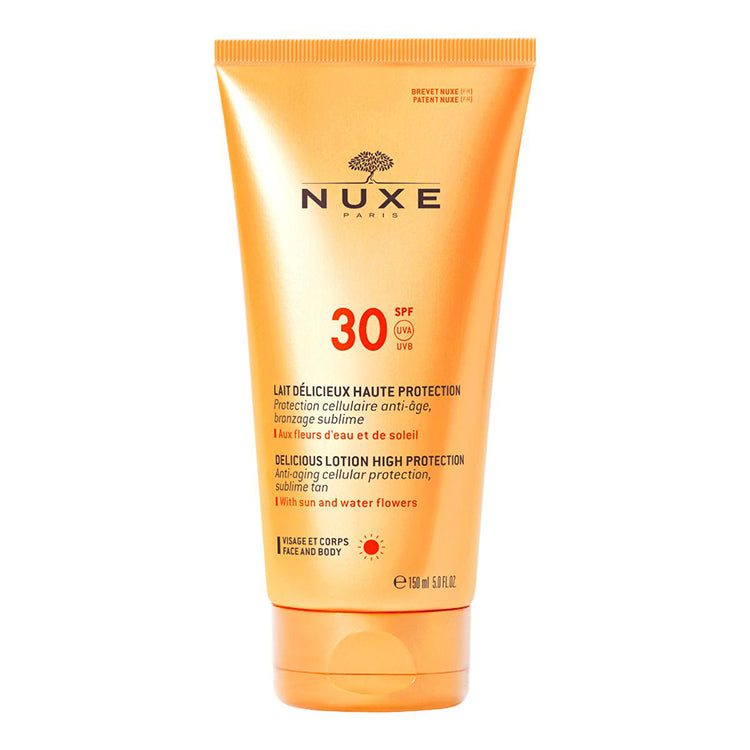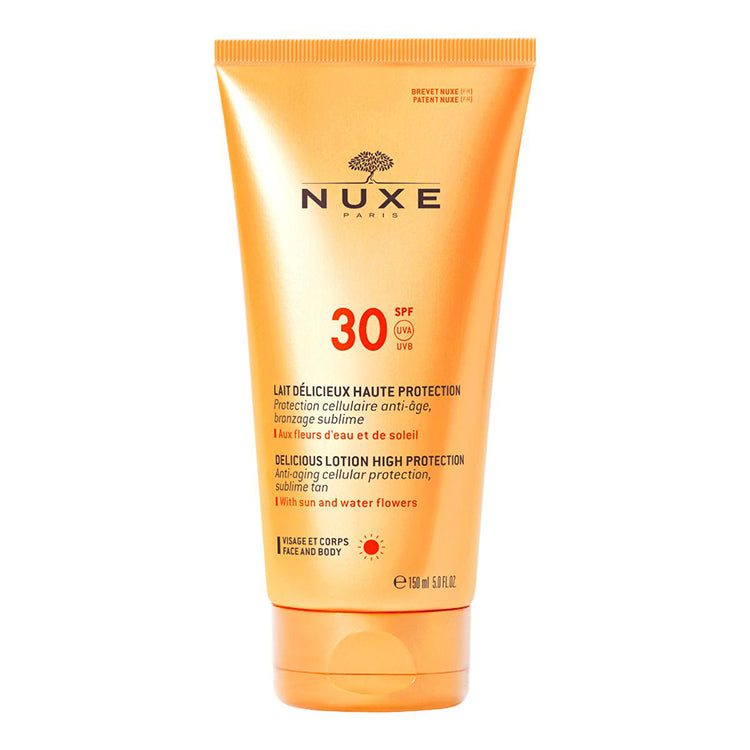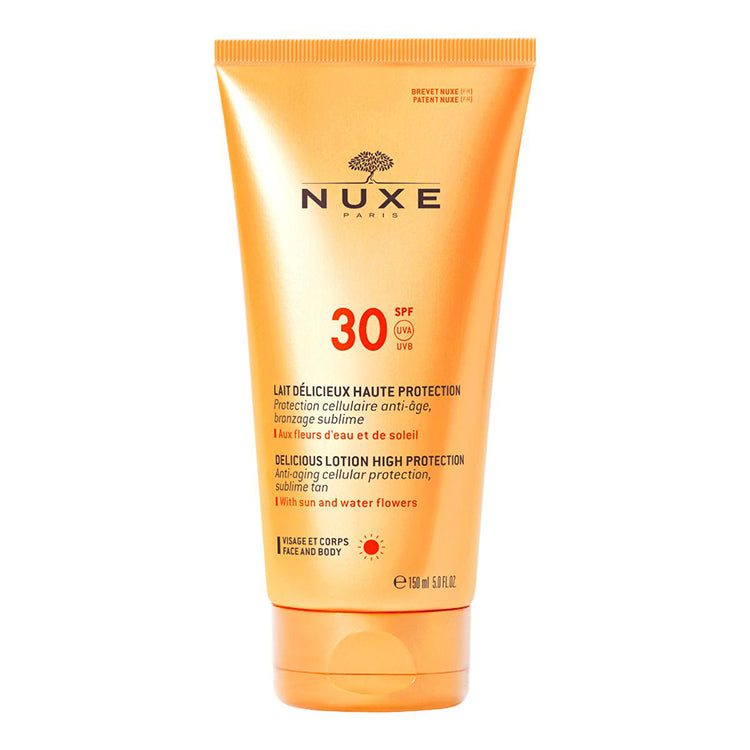 Nuxe Sun Milky Lotion Face/Body SPF30
High sun and cell protection against aging. Moisturizes the skin, giving a bright and safe tan that lasts.

It contains:
- Water hyacinth, which keeps the skin hydrated.
- Flower Kau Pe, which protects against irritation.
- Powder from carob seeds, which contribute to the activation of the natural process of tanning.

Waterproof, with wonderful summer fragrance. Without alcohol and paraben. Non-comedogenic and photostable.

Use: Apply sufficient quantity before sun exposure and repeat after swimming, sports or wiping. Reapply regularly, especially after exercise, swimming or toweling. The non-application of sufficient quantity, can significantly reduce the level of protection from the sun.
Size: 150ml